Accolades and Tributes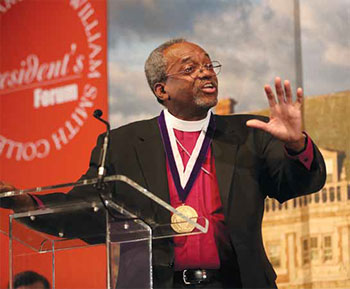 "Hobart and William Smith Colleges have a rich tradition of interdisciplinary learning in a diverse community reflecting and emphasizing our global and national contexts. As a result, the Colleges have a tradition of graduating women and men who lead lives of consequence, embracing and making a real difference in the world around them.
To continue this great mission of learning for moral, courageous and effective leadership in a 21st century world, Hobart and William Smith Colleges have taken a pioneering leap by selecting one of our nation's most recognized and accomplished leaders, Dr. Gregory Vincent of Austin, Texas, as its next president.
Dr. Vincent brings with him an ability to lead a complex academic community and university system to reach its goals of raising up a future generation of leaders who match the diverse and can engage our pluralistic, multi-cultural world.
He believes we must raise up and graduate generations who will move this country and world beyond individualized and tribalized groupings of unenlightened self-interest to a shared sense of and commitment to the common good and welfare of the entire human family, and the very creation itself.
The selection of Dr. Vincent as president of Hobart and William Smith Colleges is a sure and certain step toward ensuring the place of the Colleges in making a transforming difference in the lives of its students and, through them, in nothing less than the future of the human community."
The Most Rev. Michael B. Curry '75, the 27th Presiding Bishop of the Episcopal Church
---
"Of all the people the Committee met, Dr. Vincent is the most prepared to lead Hobart and William Smith Colleges. He provided thoughtful and insightful answers to issues of vision, student success, higher education governance, diversity and inclusion and community university partnership. Along with his passionate and energetic support of a residential liberal arts education, Dr. Vincent is the perfect person to lead us into the exciting next phase for HWS."
Katherine D. Elliott '66, L.H.D.'08, HWS Trustee and co-chair of the Presidential Search Committee.
---
"Alpha Phi Alpha Fraternity, Inc. could not be prouder of Dr. Gregory Vincent and his appointment as the next President of Hobart and William Smith Colleges. His years of higher education administration experience, steadfast leadership, and his passion for developing young, next generation leaders will serve him, and the Colleges well."
Everett B. Ward, Ph.D., general president of Alpha Phi Alpha Fraternity and president of St. Augustine's University, Raleigh, N.C.
---
"Dr. Vincent is a dedicated and visionary leader in higher education. Hobart and William Smith Colleges chose just the right person to lead them forward. We will sorely miss him at the University of Texas."
William C. Powers, the 28th president of The University of Texas at Austin, the second-longest serving president in the University's history.
---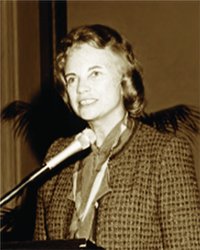 "As a member of the search committee I am thrilled that Dr. Vincent was in our application pool and that he excelled throughout every step of the search process. As a graduate with an extensive background in higher education, Dr. Vincent is uniquely poised to lead these Colleges. He possesses a deep understanding of our rich heritage and traditions and recognizes the enormous strides that have been made over the past two decades. He is clear on the challenges and opportunities that lie ahead and eager to get started on our next chapter. We are very excited to introduce him to our entire community."
Bob O'Connor, Vice President for Advancement and Search Committee member.
---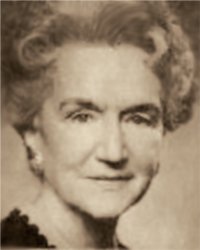 "Dr. Gregory Vincent impressed the entire search committee with his professionalism and character. His energy, transparency, and dedication to helping the Colleges excel was evident throughout the search. I look forward to seeing his accomplishments in the coming years."
Brianna Moore '18, HWS Student Trustee
---
"I could not be more delighted that we have invited Dr. Vincent back to serve as the President of Hobart and William Smith Colleges. Dr. Vincent is a man of good character that will bring great energy and passion to our campus. Having worked in many areas of higher education, Dr. Vincent brings a great deal of awareness and experience to tackle the many challenges facing small liberal arts colleges and hit the ground running. There is no one I would rather have representing HWS in this way."
Tyler G. Fuller '18, HWS Student Trustee
---
"Greg's career is a shining exemplar of the value of law, advocacy, community service, and higher education. We were honored to present him with the College of Law's Community Service Award in 2012 for his legal and civil rights work in Ohio and his extraordinary impact championing diversity, inclusion, and increasing the number of underrepresented or first-generation college students in higher education, most recently at the University of Texas at Austin. We are doubly fortunate to have Greg as a member of Moritz's National Council, where he helps guide the College on our plans for the future and serves as a steward for the next generation of Ohio State law graduates. We couldn't be more excited for Greg, or for Hobart and William Smith Colleges, as he returns to lead his alma mater."
Alan C. Michaels, dean and Edwin M. Cooperman Chair in Law at The Ohio State University Moritz College of Law
---
"When you meet new classmates on campus at the age of 18, there is not a conscious thought about being connected 38 years later. You certainly can't envision what paths their lives will take. But the blessing of choosing Hobart and William Smith Colleges is that life-long friendships are made and somehow all paths involve Geneva.
Greg Vincent's 38-year journey brought him right back to the shores of Seneca Lake, and his lively intellect, warmth, humor, and faith in the power of the human spirit that so many of us in the Class of 1983 personally experienced, are just some of the gifts he brings in leading our Colleges. With his commitment to inclusion, his deep bond with and appreciation for our Colleges' vibrant histories, and his heartfelt love for learning, Greg is exceptionally well positioned to take on the challenges of President. It's time to celebrate! Welcome Home, Greg!"
Adele F. Schlotzhauer '83, Director of Human Resources at Charles River Development and former HWS Trustee
---
"Hobart and William Smith Colleges sets out to graduate students who will change the world. Dr. Gregory Vincent, class of 1983, has fully realized that lofty vision. His strong belief that an institution can make a profound difference in the lives of the people it serves has enabled him to make a profound difference at The University of Texas at Austin. Under Dr. Vincent's tenure as Vice President for Diversity and Community Engagement, this award-winning division has become the most comprehensive and innovative division of its kind in higher education.
Dr. Vincent is recognized nationally for his work and expertise, and I am thrilled that he now returns to his alma mater as President to shape the next wave of world-changing leaders. With this selection, HWS make a strong statement that their mission is to make a profound difference in the lives of students so that they are equipped to positively impact our world. Dr. Vincent understands the nature of our global society and that diversity is essential to bring forth the beauty of a community that forms intelligent and creative people skilled in the practice of virtue. The selection of Dr. Vincent as President ensures that future generations who claim HWS as their alma mater will continue to change the world in ways that we can scarcely imagine.
The Rt. Rev. C. Andrew Doyle, IX Bishop of the Episcopal Diocese of Texas.
---
"On behalf of the 5,000 members of Sigma Pi Phi Fraternity (commonly known as The Boule), we offer sincere congratulations to one of our outstanding members on the occasion of his appointment as President of Hobart and William Smith Colleges. Dr. Gregory J. Vincent has provided strong strategic direction in leading our social actions programs which focus on youth as he prepares to assume the role of Grand Sire Archon (i.e., national president) next year. I have personally known Greg for over 12 years and have seen firsthand his commitment to higher education and to preparing our youth for meaningful and rewarding careers. We are all very confident he will guide his alma mater with excellence as he forms a partnership with faculty/staff, trustees and students."
Wesley A. Coleman, Grand Sire Archon, Sigma Pi Phi Fraternity
---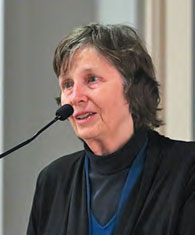 "I believe that Dr. Vincent is uniquely qualified to lead the Colleges forward. In addition to his impressive credentials, expertise and relevant experience, he has great respect for the history and traditions of the Colleges and a commitment to contemporize the values that have come to define this highly regarded institution and our unique community. I'm confident that Dr. Vincent will continue to elevate the well-regarded position of HWS and our relevance in the changing landscape of higher education."
Carolyn Carr McGuire '78, HWS Trustee, Co-Director and Consultant for Community Consulting Teams - Boston
---

"Dr. Gregory Vincent understands the power of a liberal arts education. As a graduate of Hobart College, Greg knows the transformational power of Hobart and William Smith Colleges. Throughout the presidential search process, he talked about the small classes, the sense of community and the members of the faculty who challenged him and encouraged him to pursue his dreams. And now, as our new President, Greg will inspire and challenge the next generation of HWS students."
Thomas Drennen, Professor of Economics and Environmental Studies, Chair of the Committee on Faculty, Member of the Presidential Search Committee
---
"I am delighted to hear this wonderful news. Greg is an alumnus of our Executive Doctorate Program in Higher Education Management. His dissertation research, which focused on community partnerships at LSU, and his work as vice president for diversity and community engagement at UT, Austin speak to his profound commitment to building strong, vibrant democratic communities, something that Hobart and William Smith Colleges is deeply committed to.
On behalf of Penn GSE, we extend our heartfelt congratulations to Greg as he prepares to assume the Presidency of Hobart and William Smith Colleges."
Matthew Hartley, Associate Dean and Professor, Graduate School of Education, University of Pennsylvania.