Senior Staff
Members of Senior Staff include:
Senior Dean of Faculty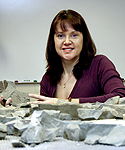 Arens joins the President's Cabinet after serving as the Chair of the Committee on Faculty. A professor of geoscience who joined the Colleges in 2001, Arens is a recipient of the Hobart and William Smith Colleges Civically Engaged Faculty Award and the Faculty Scholarship Award. Arens earned her Ph.D. and M.A. in biology from Harvard University and her M.S. and bachelor's degree from The Pennsylvania State University. She previously held a faculty position at University of California at Berkeley and was curator of fossil plants at the University of California Museum of Paleontology.
Vice President for Strategic Initiatives and Chief Information Officer
Damiano was first named chief information officer in January 2004 and then appointed to the role of Vice President for Strategic Initiatives in 2010. Prior to joining the Colleges, he held senior leadership and management technology positions at Xerox, McDonnell Douglas Space Systems and Travelers Insurance. He has been an adjunct lecturer in the M.B.A. program at the Simon School of Business at the University of Rochester and holds a bachelor's in computer information systems from Bentley University and an M.B.A. from the University of Central Florida.
Vice President for Campus Life
Flowers was named vice president for campus life in 2017 after serving nine years as vice president of student affairs at HWS, formerly serving as associate dean of students and director of residential education from 2004 to 2008. Flowers oversees offices in the Division of Student Affairs, Hobart and William Smith Athletics, Buildings and Grounds, food services, the College Store and the Scandling research vessel. He holds a bachelor's degree from Houghton College, a master's in education from Alfred University and a law degree from the University at Buffalo Law School. He previously held administrative positions at Colgate University, College of the Holy Cross and Alfred University.
Vice President and General Counsel
Louis H. Guard was named counsel to the Colleges in May 2014, a role he held in addition to serving as chief of staff until his appointment as Vice President. A cum laude graduate of Hobart College and Cornell Law School, Guard provides legal advice and counsel across institutional areas, assists the president with all major initiatives and projects, and is responsible for the strategic direction of legal affairs for the Colleges. Guard serves as Assistant Secretary to the Board of Trustees, and is the primary governance advisor to the Board. A Geneva native, he is admitted to practice law in New York and Pennsylvania. Prior to joining the Colleges, Guard worked at leading law firms in Philadelphia, Pa., and Rochester N.Y. Guard is an active member of the National Association of College and University Attorneys (NACUA) and is an Adjunct Professor of Law at Cornell Law School where he teaches a seminar on the law of higher education. Guard currently serves on the Advisory Board of the Journal of College and University Law.
Interim Provost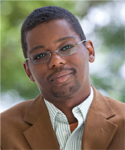 An expert on American legislative politics and political parties, institutions and behavior, Associate Professor of Political Science DeWayne Lucas joined the HWS Political Science Department in 2000 and has been a member of the Africana Studies program, the American Studies program and the LGBT Studies program. In his time at the Colleges, he has served on the Committee on Academic Affairs as chair, the Committee on the Faculty, the Community on Standards, and the Middle States Reaccreditation Steering Committee. For the past four years, he has served as Associate Dean of Faculty and is the recipient of the 2016 Faculty Prize for Community Service. Lucas holds a Ph.D. and M.A. in political science from Binghamton University (SUNY) and earned his bachelor of arts degree at the University of North Carolina at Chapel Hill.
Vice President for Enrollment and Admissions, Dean of the Salisbury Center for Career, Professional and Experiential Education
Murphy joined the Colleges in 2004 as Director of Career Services and left in 2009 to take a position at Carnegie Mellon University. He returned shortly thereafter to become Vice President of Enrollment and Admissions, Dean of the Salisbury Center for Career, Professional and Experiential Education. Murphy received his B.S. in education from Norwich University and a M.Ed. in rehabilitation counseling and a C.A.S. in student personnel administration at Springfield College. Prior to entering higher education, Murphy had a career in international and domestic business at Pepsi Cola North America and PepsiCo. He is a former Captain in the United States Marine Corps.
Vice President for Advancement
O'Connor was named vice president for advancement in July 2007 and directs the advancement operations and oversees all alumni, alumnae and parent relations, development, and advancement services. As Chief of Staff in the Office of the President and Secretary to the Board of Trustees, he was instrumental in the HWS 2005 and HWS 2010 strategic planning initiatives and a chief organizer for Campaign for the Colleges, a $200 million fundraising effort. After graduating from Gettysburg College with a degree in political science, he earned a master's in sports administration at Michigan State University.
Assistant Vice President and Chief of Staff
Prior to joining the President's Cabinet, Uhnak spent the majority of her career working in Admissions and Enrollment at both Hobart and William Smith Colleges and Wells College. Uhnak spent the last 10 years as Assistant Vice President for On and Off Campus Engagement, welcoming prospective students and their families to the HWS Community. In addition to her work in the Office of the President, she serves on the Council of International Schools Asia Committee. Uhnak graduated from Wells College.
Vice President for Finance and Chief Financial Officer
White was named vice president for finance and chief financial officer in July 2015. At HWS, she is responsible for monitoring the Colleges' operating and capital budgets, overseeing the endowment investment portfolio, establishing financial internal controls, policies and procedures, and managing all financial operations and reporting. During a 20-year tenure at Colgate University, White served in many capacities including as the associate vice president for finance. A certified public accountant, White earned her B.S. in accounting from Syracuse University and worked at the professional accounting firm Coopers and Lybrand.
Vice President for Marketing and Communications
Williams was named director of communications in June 2007, vice president for communications in 2011 and vice president for marketing and communications in 2017. She has responsibility for strategic marketing and brand management as well as coordination of community relations. She oversees the website, social media, publications, media relations, sports information, photography and videography. She has worked with Hobart and William Smith in several capacities since 2000, including as a senior editor for development and editor of The Pulteney Street Survey. She holds a bachelor of arts in English and religion and a master of arts in English literature from Syracuse University.
Vice President for Human Resources
Williams was named Vice President for Human Resources in 2017. Human Resources supports the HWS campus community by providing information and services related to employment, compensation, benefits, health and safety, and training. She joined HWS in 2016 as the Associate Vice President for Human Resources after nearly two decades in human resources management and serving in leadership roles in non-profit and corporate sectors. Prior to her current role at HWS, Williams held positions at Syracuse University as Director of Academic Human Resources and then as the Executive Director of Human Resources Services. At Syracuse, Williams oversaw labor relations, employee relations, organizational development and training, student employment, employee recruitment and retention, and academic human resources. She has a B.S. in psychology from Fordham University and a master's degree in industrial and organizational psychology from New York University. Williams is a certified professional in human resources from the Society of Human Resources Management.