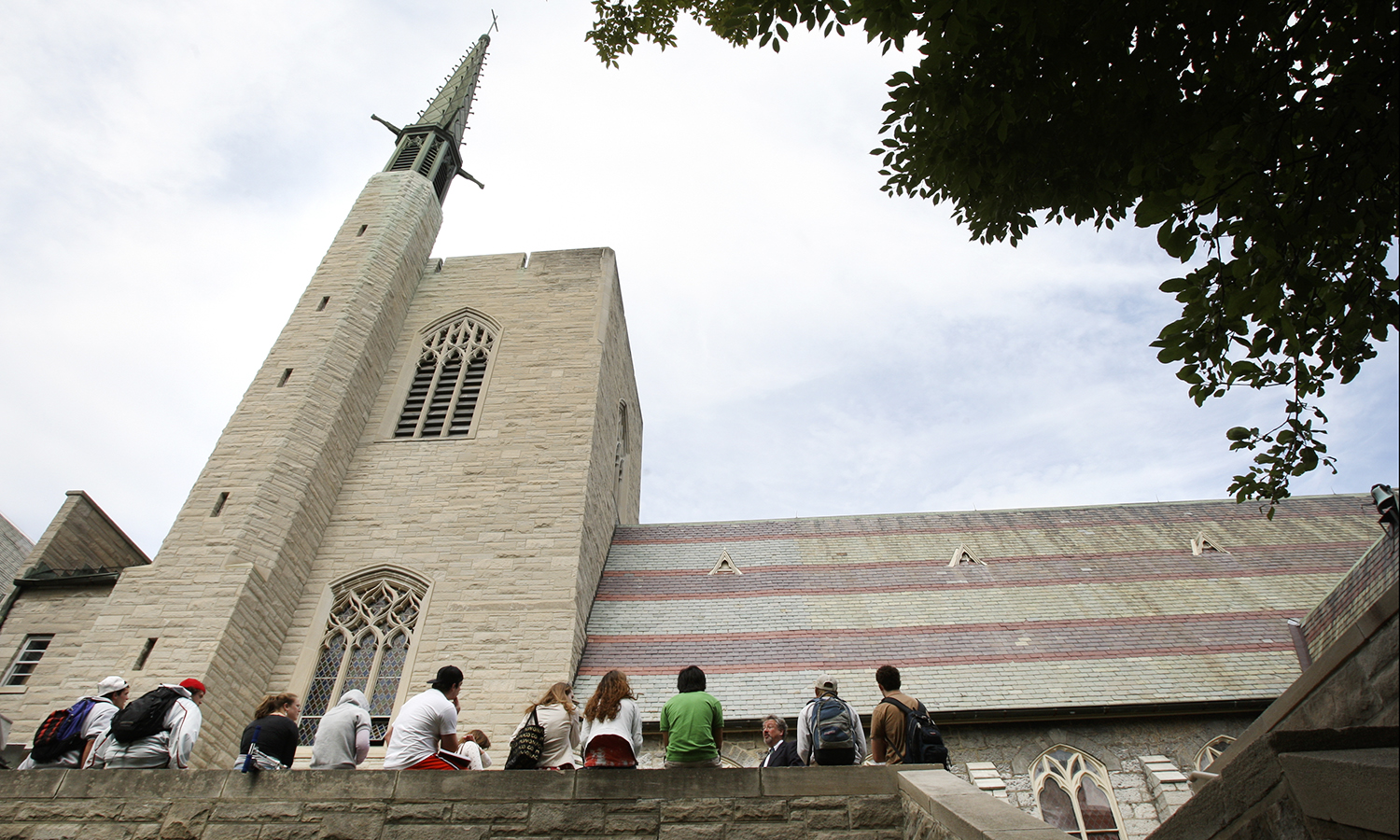 History of St. John's Chapel
Date Built: 1860-1863
Architect: Richard Upjohn
Benefactor: Through the generosity of William B. Douglas the chapel was built at the cost of approximately $8,000
The Chapel has a long history in the Episcopal Church. It has the status of a mission in the Episcopal Diocese of Rochester; it has a warden and representation by voice and vote at the annual convention of the Diocese (Canon 15, Episcopal Diocese of Rochester). By conditions of the gift, the Chapel is under the spiritual jurisdiction of the bishop of Rochester. By the same conditions, the bishop is given the right to nominate "a presbyter of the Protestant Episcopal Church" to be the chaplain (Chaplaincy Statutes, Third Article).
The Chapel was built in 1862 from a design by Richard Upjohn, a famous 19th century American church architect. The gift of William B. Douglas, a trustee and resident of Geneva, it was consecrated on October 29, 1863. At the same time an endowment for the chaplaincy was given by John H. Swift. Since then funds from other sources, all connected in various ways to the Episcopal Church, have been added to the endowment. By far the largest of these is the Protestant Episcopal Society Grant, currently valued at approximately $1 million.
The Chaplain's Residence at 630 S. Main St. was built in 1883 by Richard M. Upjohn, son of the Richard Upjohn who designed the Chapel. It was the gift of William B. Douglas' sister, Julia Douglas Merritt of Geneva. Since 1862, 21 Episcopal priests have served as chaplains; four presidents served concurrently as chaplains between 1826 and 1862.
The Chapel and Chaplaincy are informed by some of the oldest traditions of Anglicanism, with which Hobart College, particularly, is associated by virtue of its origin and continuous relationship with the Episcopal Church. Among these traditions are the 16th century vision of a more inclusive, comprehensive church, a deeply incarnational theology and a special regard for the role of reason and the life of the mind in spiritual formation and human affairs in general.