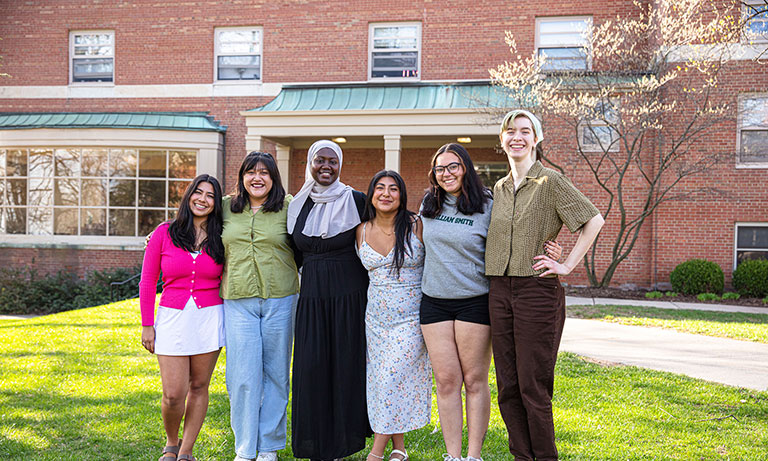 Public Leadership Education Network (PLEN)
The Public Leadership Education Network (PLEN) is a national organization that encourages and prepares young women and people of marginalized gender groups to become political leaders by hosting academic seminars in Washington, D.C. William Smith College is a member institution of National PLEN and is led by Dean Lisa Kaenzig, along with a group of student chapter leaders. This organization aims to increase the number of opportunities for and diversity of top leadership positions by exposing college students to role models and skills training needed before entering the workforce in public policy careers. William Smith has a PLEN Chapter that hosts biweekly meetings and other leadership events, including LGBTQ+ in the workforce, Disabilities in the work place, Women in STEM, and events featuring several prominent faculty and administrators from campus. For more information, check out the PLEN brochure or contact plen@hws.edu.
Testimonies and Quotes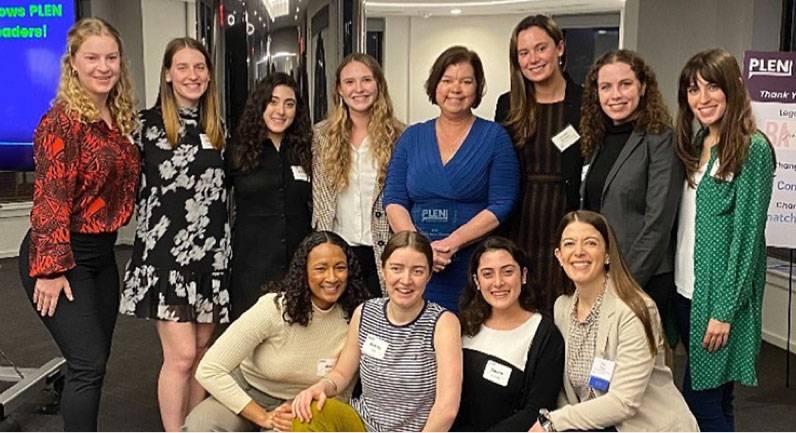 Annabelle Ramsay '25 quote about how PLEN impacted her first year at HWS – "Beyond the dorm, participating in PLEN helped me to acclimate to the school. The older William Smith students in PLEN acted as mentors to the younger members. Their guidance was invaluable."

Allie Bonagura '22 –

"

The PLEN seminar I attended (Health Policy), was my first exposure to people in healthcare outside of clinical practice, and those discussions and lectures are a big part of why I am pursuing public health now before hopefully attending medical school. I utilize the networking skills, negotiation skills, and self-care concepts I learned with PLEN all the time, and I am incredibly grateful for the experiences I had with this group!"

Julyssa Winters '24 –

PLEN conferences teach you how to network, but PLEN breakfasts really connect you to a strong, empowering campus community that has taught me so much about leadership and collaboration. Even if you aren't someone in a policy-focused major there is so much to gain from PLEN."

Irini Konstantinou '23 – "My favorite experience from the Women in Public Policy Seminar was the privilege of listening to one amazing speaker, who shared an inspiring anecdote of her personal journey of advocating for herself while working her way up the ranks of her company…. It was at this moment I realized why I signed up for the seminar: to hear and learn from other amazing women and to be a part of an uplifting community that celebrates the ambition of aspiring female leaders."
Britta Wilkerson '24 – "Coming into HWS as a first year, I am very grateful to have found an organization that is so open and accepting. Joining PLEN was a great way for me to meet other strong, empowered women on campus." – Testimony about her experience of PLEN Breakfasts
Current PLEN CHAPTER Leaders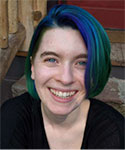 Kayla Powers '24
Kayla (they/them) is a Junior at HWS and is one of the Chapter Leaders for PLEN and the Vice-President of the Debate Team. During their time at HWS they have also worked at the LGBTQ+ RC, Registrar's Office, and have tutored with the Boys and Girls Club. This coming year, they hope to find new ways of advocating for disability rights on campus, as well as hosting meaningful events with PLEN.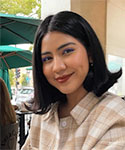 Genesis Rosario '24
Genesis Rosario (she/her) is a junior at HWS and is from Brooklyn, NY. She is a biochemistry major, a 2022 STEM scholar, and is a part of the writing colleagues program. She does biochemistry research with Prof. Kristen Slade, studying enzyme kinetics, both as independent studies and as a summer researcher. She joined the PLEN board as a sophomore chapter leader in the fall of 2021, and works in the WS Dean's Office.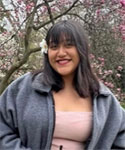 Kim Saavedra-Mendez '25
Kimberly Saavedra (she/her) is a sophomore, and is a part of Hobart and William Smith's Posse 9 and an intended psychology major. Some of her roles on campus consist of being a PLEN chapter leader, the blogging intern for the Intercultural Affairs Office, and being the sustainability coordinator for LASO. Kim's main goal as part of the PLEN leadership team next year is to foster a welcoming and supportive environment for all those who feel inclined to join as well as creating a space to discuss issues that affect people both on and off-campus.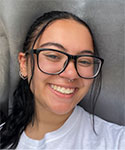 Zoe Aracena '25
Zoe Aracena (she/her) is a sophomore at the colleges from the Bronx, NY, and is a Sociology major with minors in Child Advocacy and the Writing Colleague Program. She is a part of the Writing Colleagues Program and has worked for HWS Tutor Corps through America Reads at Skoi Yase Primary School. She is also the treasurer for the Caribbean Student Association and works in the William Smith Dean's Office. As a part of the wonderful PLEN Leadership team, Zoe hopes to encourage more members to join PLEN's safe and inclusive club space.
PLEN Chapter Leader Alums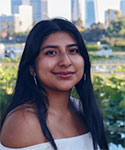 Litzy Bautista '23
Litzy (she/her) is a senior at HWS, and is from Los Angeles, California. She is majoring in Political Science and Latin American Studies. She is passionate about community building, which is exemplified through her constant involvement on campus. She served as William Smith Congress President, tutors at the Boys and Girls Club, and was a Junior Board Member. She is also a Student Support Specialist at IT Services, a Community Assistant, Writing Fellow, Coalition Leader for HWS Votes, and serves as one of the junior Chapter Leaders for PLEN. Litzy has also done a summer internship as a Data Analyst and Research Coordinator at the Office of Assembly member Brian Barnwell.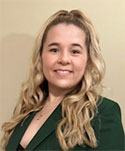 Allie Bonagura '22
Allie Bonagura (she/her) graduated HWS with an individual major titled "Healthcare, Identity and Equity", and a minor in Biology. She is headed to graduate school for a Master's in Public Health at the University of Iowa, and plans to go to medical school after completing her master's degree. Her program in the school of Public Health is "Community and Behavioral Health", and she will be a research assistant in a large, post-COVID project pairing universities with public health departments to facilitate collaboration between the two. She attended the Women in Health Policy seminar, and her favorite PLEN memory was the self-care nights that they had each semester. While at HWS, she was on the WS JV soccer team, worked in the Cellar Pub and the WS Dean's Office, and did several internships in the community. She also studied abroad in Copenhagen Denmark during her senior year fall semester.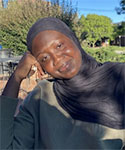 Fatou Diokhane '23
Fatou (she/her) is a senior at HWS from the South Bronx and is studying Political Science and Africana Studies. On campus, she serves as a student assistant in the William Smith Dean's office, a PLEN Chapter Leader and helps organize events with the Muslim Student Association. Additionally, Fatou currently serves as a program assistant for the Elevating Youth Voice Program with the Student Success Network. Fatou is passionate about educational equity and reform and hopes to pursue a career influencing education policy in New York City.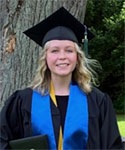 Ashly Johnson '22
Ashly Johnson (she/her) is a Patient Care Technician on a Medical-Surgical unit at Thompson Health and a prospective nursing student. She is also a former PLEN Chapter Leader. A native of Cincinnatus, NY, Ashly arrived at HWS in 2018 looking to explore a variety of interests and passions. Some of her experiences include three semesters of research and an independent study with the Finger Lakes Institute, tutoring through America Reads, founding the Women in Geoscience Club, participating in intramural sports, and working in the William Smith Dean's Office and for Sports Medicine. Ashly ultimately pursued a major in Biology and a minor in Writing Colleagues, graduating Summa Cum Laude and as a member of Phi Beta Kappa. She attended the Women in STEM PLEN Seminar.