William Smith Deans
Honors Societies
Hai Timiai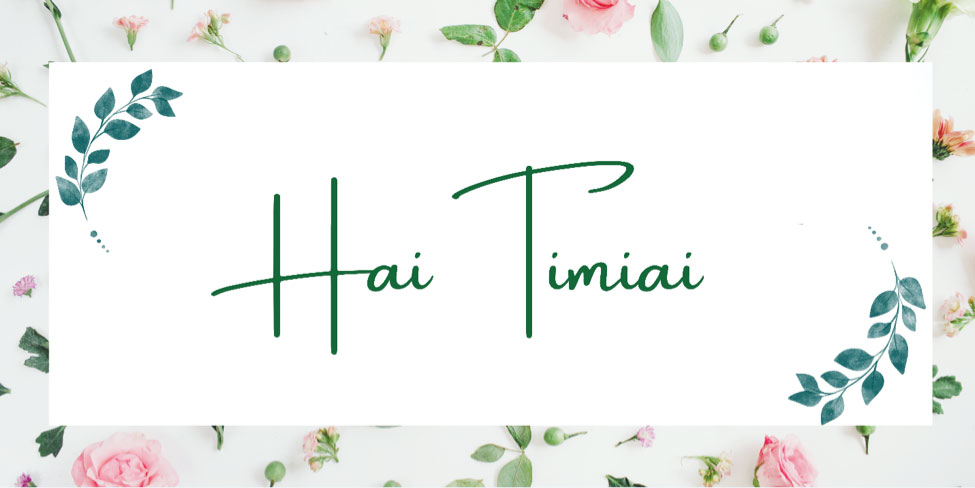 Hai Timiai is the William Smith Senior Honor Society. The society was founded in 1953 and its name is Greek for 'Honored Women'. They are a group of eight students chosen by their members and the Deans to represent the many outstanding students at William Smith. Entering the society is not a prize for winning a contest, it is not an end, but a beginning. Hai Timiai members are deserving of this honor due to their past commitment to the welfare of William Smith College and the larger community through tradition and innovation. Membership signifies ongoing individual and group contributions.
2023-24 Members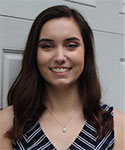 Marlayna DiFante
Marlayna is a current junior majoring in biochemistry and minoring in child advocacy. She is from Brockport, N.Y., and plans to pursue a career as a medical doctor following her time at HWS. She works on campus as a lifeguard, summer research student and chemistry teaching fellow. She is also the Lt. of Personnel for HWS EMS, a civic leader, a member of HWS UNICEF and a service-learning colleague. Marlayna has been awarded the First-Year Chemistry Award, First-Year Academic Achievement Award, Hill/Franks Prize in Chemistry and Lawver Family Annual Fund Scholarship. She has also attended several research conferences and is passionate about community service. Her hobbies include baking, traveling and swimming.
Maddi Meyer
Maddi is a geoscience and economics major, an avid PLEN member, and a dedicated activist. She studied abroad in Christchurch, New Zealand as a junior and gained many outdoor skills through her travel. She is the PLEN house manager and facilitates the creation of a happy home at college. She is a member of the Geneva Women's Assembly and rallies at marches for human rights, as well as leads a campaign on campus to expand reproductive healthcare access. She is passionate about equal rights for all and is pursuing a career in public policy that emphasizes her background in science and economics. She is invested in developing excitement around environmental studies and geoscience for younger students through her work over two summers as an Environmental Studies Summer Youth Institute staff member and as a teaching assistant for two semesters of Introduction to Geology. When she is not on campus, Maddi enjoys hiking, reading, painting in watercolor and keeping up with the news.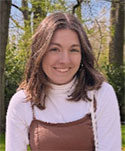 Katelyn Weeks
Katelyn Weeks (she/her) is from Rochester, N.Y. At HWS, Katelyn is a double major in English and philosophy with a concentration in creative writing. In addition to her majors, Katelyn is part of the Teacher Education Program, earning her certification to teach secondary English. On campus, Katelyn is president of Hobart and William Smith Quiz Bowl, a member of Thel Literary Journal, a writing colleague and a philosophy teaching fellow. This summer, Katelyn will be combining her passions by teaching creative writing and coaching soccer at Northfield Mount Hermon School in Massachusetts. Upon returning to campus in the fall, Katelyn plans to further develop her poetic craft by pursuing an honors project in poetry with Kathryn Cowles.

Samari Brown
Samari Brown is a double major in English and sociology with a minor in theatre from Rochester, N.Y. She is a student trustee-elect for the Class of 2024, a co-leader of HWS Votes and a writing colleague. In addition, she is a student worker in the William Smith Dean's Office and the Office of Advancement. She most recently appeared on stage in HWS Theatre's production of Fault Lines, a student-devised performance about climate change. Samari is dedicated to raising awareness to pressing issues including racial equality and education reform as a passionate social justice advocate. In her free time, she can be found in the Gearan Center playing piano.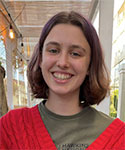 Lillian Davis
Lillian Davis (she/her) is a junior double majoring in math and theater. She is the president of the Math Club and vice president of the Phoenix Players. She has participated in four HWS theater productions, most recently as Beatrice in Much Ado About Nothing and in the company of Fault Lines. Throughout her time at HWS she has enjoyed working as a math teaching fellow and as part of the HWS Tutor Corps. Lillian studied Spanish abroad studied in Valparaiso, Chile in spring '22. In her free time she loves to read, run and practice piano.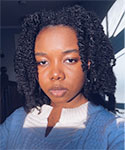 Bianca Jameau
Bianca Evita Jameau was born and raised in Haiti. She moved to the United States permanently the summer before her freshman year of high school. She lives in Brockton, Mass., and is a former Laurel Honor Society member. She has served as the program coordinator for SELF (Sophomore Engagement Leadership Forum) and as a member on the Dean's sophomore advisory council. She is the president of the UNICEF club, president of the HWS Psi Chi chapter (Psychology Honor Society), social media coordinator for the Caribbean Student Association and she served as the student representative on the Committee on Academic Affairs at the Colleges for the fall '22 semester. She is a French and Francophone studies and psychology double major, with a minor in public health. During the spring '23 semester, she was abroad in France taking courses in psychology and philosophy while also doing an internship working with mentally handicapped individuals.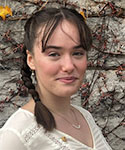 Rodman Stout
Rodman Stout is pursuing a triple major in psychology, English, and religious studies, and a minor in education. She is a co-founder of the Campus Access Association, a club with the goal of advocating for disabled students and accessibility in the HWS community. Her passion for accessible education extends to her work as a private tutor with students of all ability levels. She is the former Academic Excellence chair of Theta Phi Alpha, and the current William Smith representative for the Honors Committee. In May, she will be presenting at the International Peace Research Association's conference in Trinidad and Tobago for research on accessibility, education and sustainable peace.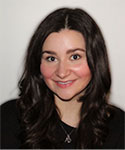 Kennedy Jones
Kennedy is a junior, first-generation student studying writing and rhetoric with an Italian minor. Kennedy places a focus on studying policies that demonstrate the mistreatment of people in lower socio-economic standings in order to bring attention to situations that continue to go unnoticed. Outside of academics, Kennedy has worked to participate and involve herself in the many opportunities that the Colleges have to offer. During the semester she works as tutor, serves as vice president of HWS Thirst Project, attends PLEN meetings, is a member of the writing colleagues program and has recently moved from being the Title IX intern to now being the Title IX ambassador. She is currently working on an informational guide for first generation students studying abroad. During the fall '22 semester, Kennedy was studying abroad in Rome, Italy. There, she focused her studies on the Italian language, media and culture, as well as short-form essay writing. Kennedy found the trip very fulfilling and is grateful for the opportunities she was presented there. In her free time, Kennedy is often practicing for an upcoming HWS chorale concert, reading or spending time with her family.
Laurel Society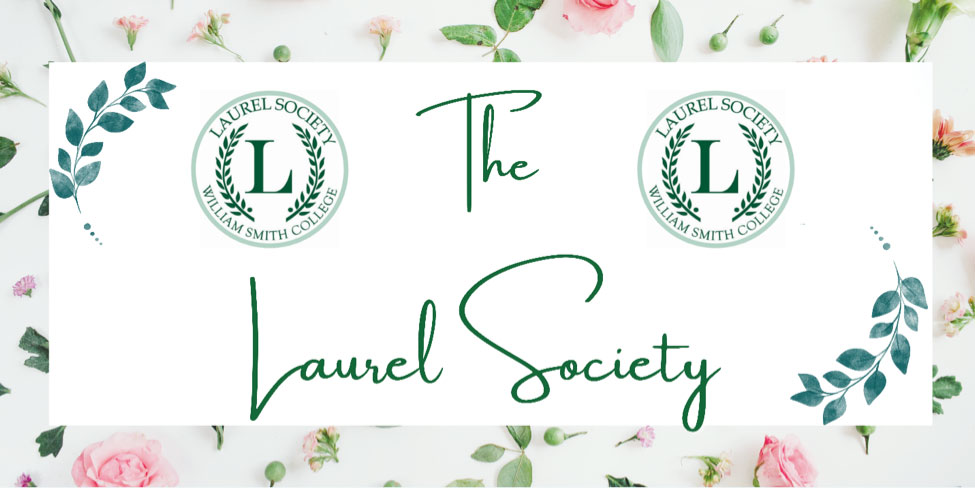 The Laurel Society is the sophomore and junior honor society for William Smith College. The members of the Laurel Society are a diverse group of young students, actively involved in their community and committed to leadership, mentorship, and academic excellence. Through their positive actions as role models and mentors, and their active participation and representation in all areas of Hobart and William Smith community, the Laurels demonstrate their commitment to William Smith College and to improving the lives of all William Smith students.
Mentorship and campus engagement are important aspects of the Laurel Honor Society Experience. During the fall and spring semesters, first-year and new transfer students are connected individually, upon request, with current Laurel Society Members. The Laurel Connections meetings offer new students an opportunity to learn about a range of academic experiences from research to fellowships, student clubs, to College organizations and involvement. Additionally, Laurel mentors offer peer support to new students as they navigate the academic and social experience on campus. To learn more about the program, email wsdeansmail@hws.edu.
2023-24 Members:
Zoe Aracena
Isabella Babikian
Rebecca Barr
Marlayna DiFante
Djeneba Diop
Kennedy Jones
Heather Kerns
Cailin Kessman
Kayla Ketchabaw
Marissa Mastracco
Madeleine Meyer
Katelyn Oswalt
Annabel Ramsay
Genesis Rosario
Kimberly Saavedra-Mendez
Annette Stephens
Florence Rodman Stout
Laurens Van Alen
Emma VanGorder
Autumn Washington
Ella Weiss
Britta Wilkerson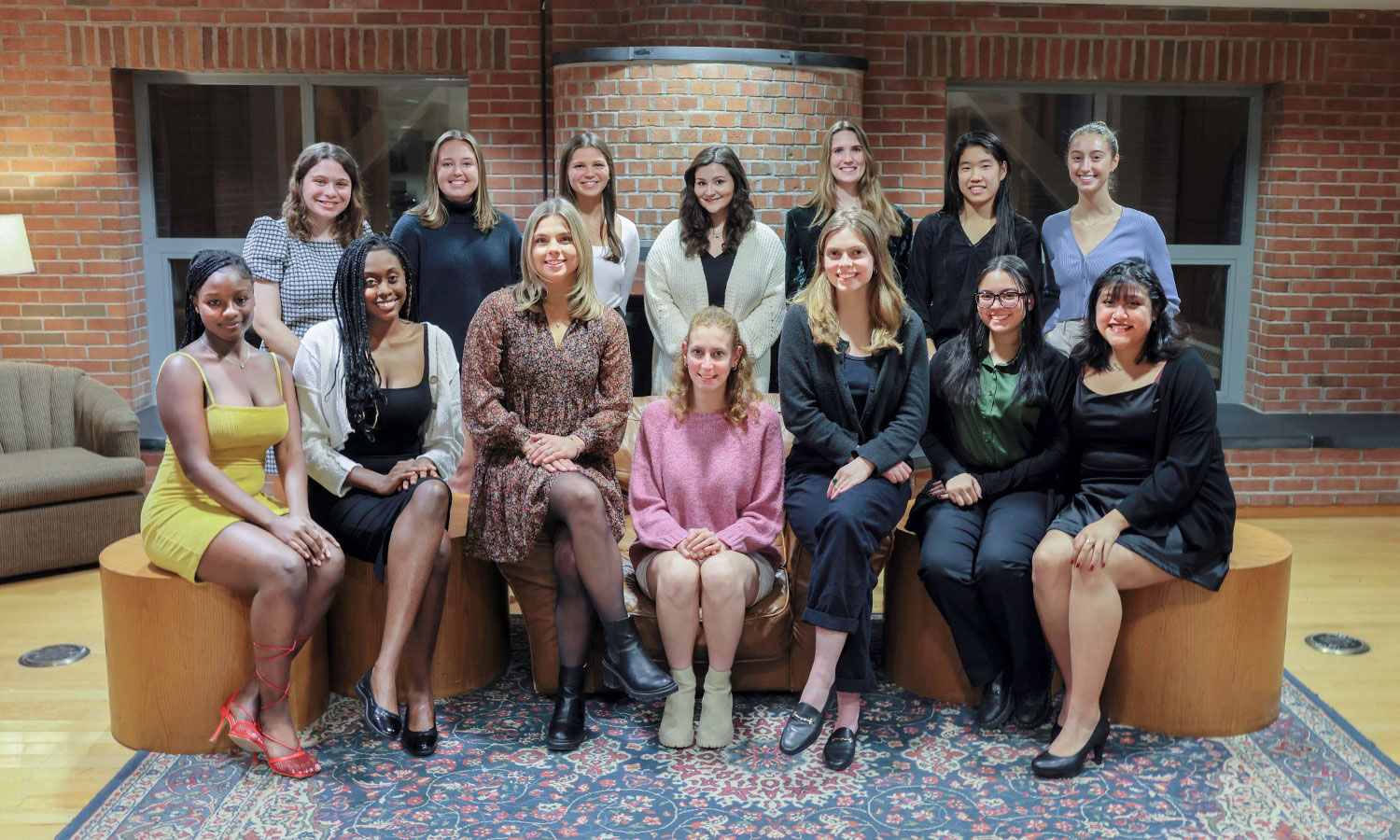 BE A MEMBER
Members for both honor societies are selected based on their scholarship, leadership, character and service.
Typically, they are students who have made a strong commitment to William Smith College and have helped to create a sense of community on campus.
For more information about the societies and/or the application process, please contact the William Smith Dean's Office at (315) 781-3467 or at wsdeansmail@hws.edu
Dean's List
Students must complete four full credit courses or their equivalent for the academic semester; at least three of the courses must be taken for grades, with no grades below C-; courses taken for CR/NC must receive a grade of CR; no incomplete initiated by the student for non-medical reason may be taken; and a grade point average of 3.5 must be attained.
The Dean's List is calculated each semester. A notation of this honor is made on the student's transcript.
Spring 2023 William Smith Dean's List
Fall 2022 William Smith Dean's List
Helen Heath Scholars
Students must complete four full credit courses or their equivalent for the academic semester; at least three of the courses must be taken for grades, with no grades below C-; courses taken for CR/NC must receive a grade of CR; no incomplete initiated by the student for non-medical reason may be taken; and a grade point average of 3.0 – 3.49 must be attained.
The Helen Heath Scholars is calculated each semester. A notation of this honor is made on the student's transcript. It is a long-standing honor in recognition of a former dean of William Smith, Helen Bateman Heath, who was the seventh dean of William Smith College, served the College from 1944 to 1967.