Recreation
Group Fitness Schedule
Group Fitness Schedule
All classes will take place at Bristol Field House (unless communicated differently by HWS REC).
No group fitness classes will be offered during Spring Break (Mar. 20-24, 2023)
Spring 2023 fitness schedule
Monday
HIIT with Tiff, 5-5:45 p.m.
Yoga with Angie, 6-7 p.m.
Tuesday
Spin with Donna, 7:10-7:50 a.m.
Spin with Leigh, 5-5:45 p.m.
Cross Training Fitness with Deven, 5-6 p.m.
Yoga with Leigh, 6-7 p.m.
Wednesday
HIIT with Tiff, 5-5:54 p.m.
Yoga with Angie, 6-7 p.m.
Thursday
Spin with Leigh, 5-5:45 p.m.
Yoga with Leigh, 6-7 p.m.
Cross Training Fitness with Deven, 7-8 p.m.
Friday
HIIT with Tiff, 4-4:45 p.m.
Barre
This class uses a combination of postures inspired by ballet and other disciplines like yoga and Pilates. The barre is used as a prop to balance while doing exercises that focus on isometric strength training (holding your body still while you contract a specific set of muscles) combined with high reps of small range-of-motion movements. This class looks to develop long, lean muscles, enhance flexibility, and improve balance.
Cross Training Fitness
Taught by a CF Level 1 Trainer, a high intensity strength and conditioning class made up of functional movements to help increase participants physical fitness. Each routine is scaled to accommodate all fitness levels. Every session participants will motivate one another and work together to reach their goals.
HIIT
High Intensity Interval Training (HIIT) has become a popular workout trend. Due to our busy schedules at times it can be difficult to carve out a part of our day to exercise…right? Wrong! Now you can attend HIIT class designed for all levels of physical fitness and is short and to the point. This type of training gets and keeps your heart rate up and burns more fat in less time!
spin
Spin is a fitness class that is performed on stationary bikes to music. Our instructors will guide you through an entire cycle adventure that will challenge the fittest participants, but is very modifiable for those that are just starting their fitness journey. Classes will climb, jump, sprint and have a nice flat ride through the countryside. All of our instructors are both very passionate about fitness and will try to motivate you to work at your peak performance, all the while cueing form and intensity. You'll have a great ride time after time and have tons of fun!
Yoga with Angie
As the foundation to all else in yoga asanas, core strength makes not just poses but daily life feel easier. This practice focuses on the synchronization of breath & the continuous flow of movement. Vinyasa is a strong practice that builds heat, endurance, flexibility, strength and mental focus. You'll find you'll stand taller, feel stronger, and exude confidence. The class is fun and challenging, but we encourage you to take a pace that suits your body's needs.
Yoga with Leigh
Core strength yoga is a program designed to provide a holistic approach to exercise. Yoga poses build strength, enhance flexibility, and relieve stress and tension working inwards while "working out." The yoga sequences are mindfully flowing, dynamic, creative, and challenging. Be prepared to feel empowered, energized, and balanced with a constant focus on core connection on all levels. This can be a total body/mind transformative experience!
Yoga with Sean
This afternoon class focuses on fine-tuning alignment and developing a keener awareness of both the body and the breath. Participants will refine their practice and may find greater ease both on and off the mat.
FITNESS INSTRUCTORS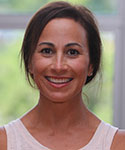 Angie
Angie Malcuria-Urbano has been a certified group fitness instructor for four years. She specializes in Yoga and Pilates and makes them fun by regularly mixing them up to keep them new. She works for the Geneva Family YMCA, her family business (Sunset Bowl) and also works with the school district teaching youth about yoga, health and wellness. Her passion is operating sup on seneca in the summer months teaching sup yoga and paddle board lessons and spends time with her son, Cade.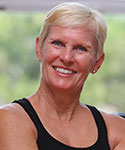 Donna
Instructor Donna Loeb has been a certified group exercise Fitness Professional and Personal Trainer through AFAA (Aerobics & Fitness Association of America) since 1996. She has served as the Group Ex Team Leader as well as an instructor since 1993 for the Geneva Family YMCA. She has also worked as a Personal Trainer since 1997 and has attended numerous fitness education conferences to broaden her fitness knowledge. Donna has extensive outdoor cycling experience as an athlete that participates in triathlons, as well as recreational cycling trips with her husband both nationally and internationally. Donna has a wide-ranging knowledge base in her field and takes her job very seriously, but always finds a way to interject humor and lightheartedness into her classes.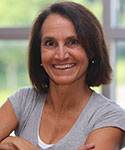 Leigh
William Smith alumna Leigh Pitifer '84 has been in the fitness field for nearly 20 years, teaching health and wellness classes and varied fitness training programs to HWS and FLCC students, faculty, and staff. She holds several fitness certifications including YogaFit, Yoga Alliance 200 hours, Turbo Kick, and Indoor Cycling. In addition, Leigh teaches classes in the Health and Physical Education Department at Finger Lakes Community College and teaches group exercise classes at the Geneva Family YMCA.
Megan
Megan Jacobs has been teaching Barre Bar for about a year and a half. She also teaches fitness classes at Geneva Family YMCA, is a pre-K teacher at Geneva City Schools, and a mother of two very active little boys! Some of her favorite hobbies are gardening, reading, boating and playing with her kids! Barre bar has been an awesome addition to her workout routine! She loves getting a full body workout, in just one hour!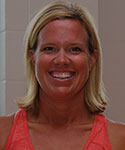 Sarah
Sarah is a 1997 graduate of William Smith and started teaching aerobics as a student here. She has been teaching spin for 6 years at the Geneva YMCA and also teaches Barre, TRX and HIIT classes. When Sarah isn't working at her job at Pfizer, she enjoys staying active by skiing, running and golfing with her husband, Eric, and two kids, Sophie and Max. She keeps classes entertaining through strong music, fun choreography and a ton of energy!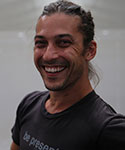 Sean
Sean formally began his movement practice with yoga in 2004 as the pain from his scoliosis became visible. During this exploration and conversation between spirit, mind and body, he earned his teaching certification from Simon Park of Liquid Flow Yoga. With over 400 hours of study and inspiration, Sean is also grateful for his teacher Nevine Michaan of Katonah Yoga.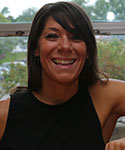 Tiffany
Tiffany Sculli, a forever "Genevan" and William Smith alumna, has been helping others achieve their personal fitness goals for the past 15 years. Health and fitness has always been her passion and she is excited to be sharing her talents with the HWS community!