Review of the Colleges' Recent Strategic Plans and Planning Processes
During the past 20 years, the Colleges created three strategic plans – HWS 2005, HWS 2010 and HWS 2015, each with a five-year timeframe that guided the efforts of the institution through a period of growth and prosperity. A great deal of the success Hobart and William Smith Colleges have experienced over the past two decades can be attributed to these three comprehensive five-year strategic plans that harnessed the innovation and momentum of the entire HWS community under President Mark Gearan's direction to move the Colleges forward. Although each plan sought to focus the Colleges in particular areas, in aggregate they were designed to secure the institution's financial future, improve the student experience, increase academic engagement, and commit to community in the form of the Colleges' partnership with Geneva, its engagement with alumni and alumnae, and its dedication to diversity. We continue to hold to all those goals in our current planning process.

Many of the programs and initiatives imagined in these strategic plans have been achieved and are now thriving elements of the Hobart and William Smith experience. They include:
Academic and Co-Curricular Initiatives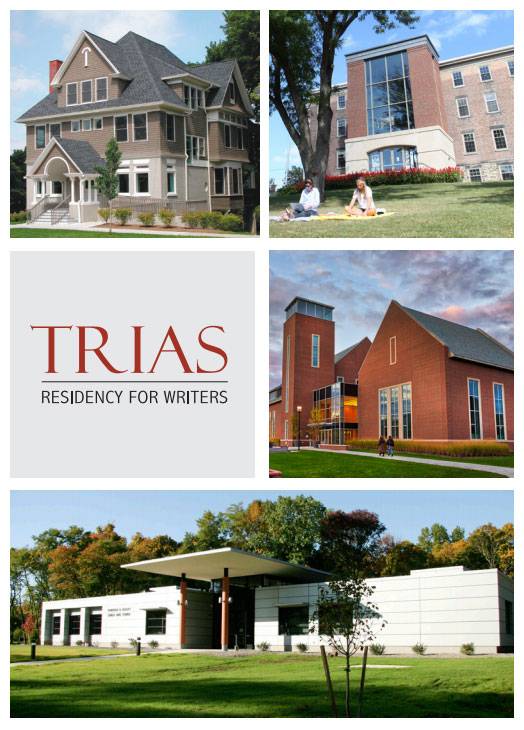 The Centennial Center for Leadership

Facility Creation: Centennial Center for Leadership (2008)

The Center for Global Education

Facility Creation: The Salisbury Center at Trinity Hall (2004)

The Center for Teaching and Learning (2006)
The Finger Lakes Institute

Facility Creation: The Finger Lakes Institute (2004)

The Salisbury Center for Career and Experiential Learning

Facility Creation: The Salisbury Center at Trinity Hall (2004)

The Trias Writer in Residence Program

Facility Creation: Trias House (2007)

A Curriculum Review resulting in "Explore, Collaborate, Act" (2015)
Creation of the First-Year Seminar program and the Sustainable Living and Learning Community Model (2014)
Creation of the Rosensweig Learning Commons (2007)
Creation of McGuire House for visiting scholars (2009)
Richard S. Perkin Observatory (2016)
New construction: Stern Hall (2003), creating additional academic office and classroom space
New construction: Gearan Center for the Performing Arts (2016)
Expansion of the Fine Arts Campus (Houghton House Grounds)

Renovation: Goldstein Family Carriage House (2006)
New construction: The Katherine D. Elliott Studio Arts Center (2006)
Facilities Improvements
The Campus Facilities Master Plan
The construction of six new buildings, each one tied to strategic priorities.
The completion of more than 80 significant capital projects ranging from major athletic facility expansions and additions to renovations of residence halls and academic buildings, including the Poole Family Admissions Center (2006).
Student Life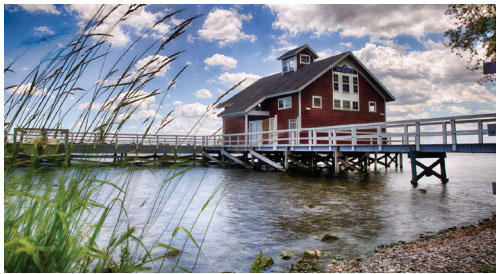 Renovation: Carr McGuire House (2007), residence hall
New construction: Caird Hall (2005) and de Cordova Hall (2005), residence halls
Renovation of Jackson, Potter and Reese residence halls (2006)
Renovation and addition to Scandling Campus Center (2007)
Creation of Abbe Center for Jewish Life (2007)
New construction: Bozzuto Boathouse (2003), enhance access to Seneca Lake
Renovations of dozens of capital projects to improve residence halls and social spaces
Community Engagement
Expansion of the Geneva Partnership
The Center for Community Engagement and Service Learning
Creation of the Geneva 2020 and Geneva 2030 plans
Athletics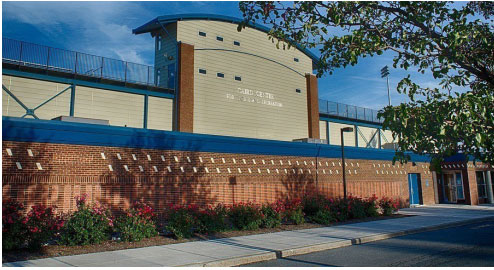 Investment in women's athletics including the addition of WS ice hockey and golf
Creation of the Caird Center for Sports and Recreation (2010)
New construction: Bozzuto Boathouse (2003), sailing
New construction: H.J. McCooey Memorial Field (2001)
Renovation: John H. Cozzens Jr. '41 Memorial Field (2001 and 2017)
Renovation of HWS Tennis Center (2017)
Creation of Boswell Field at David J Urick Stadium (2018)
Expansion of the wellness facilities in Robert A. Bristol Fieldhouse (2017)
New construction: The Thomas B. Poole '61 and Family Sports Dome (2019)
Operational Effectiveness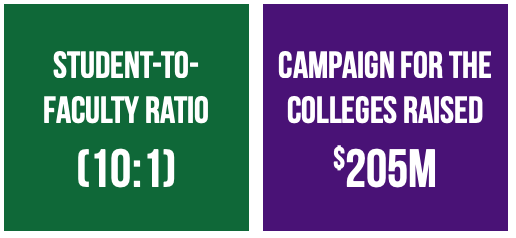 The implementation of PeopleSoft
Growth in the student body and maintenance of student-to- faculty ratio (10:1)
More than doubling the endowment from $107M in 1999 to $235M in 2019
Completion of Campaign for the Colleges, which raised $205M to support capital projects and the endowment
Increased academic quality of students
Commitment to a climate action plan (2010) to achieve carbon neutrality by 2025
Other initiatives were only partly completed or not addressed comprehensively. These include:
A far-reaching plan to address advising and enhance the success of students
Implementation of numerous programs that augment academic effectiveness and add value to the student experience including: visiting scholars, a sophomore program, exploration of programs beyond the bachelor's, reciprocal partnerships and certificate programs
The creation of additional social spaces for students
New investments in technology, data governance and data management
Investment in deferred maintenance
Implementation of compensation, master facilities and residence hall plans
Safeguarding and enhancing financial resources by:

Implementing a zero-based budgeting model
Improving annual giving rates
Creating a data-driven approach to instructional spending
Reducing duplications, inefficiencies and pockets of complexity in the event planning, student activities and leadership training
Centralizing procurement
Using facilities year-round
Creating an Institutional Assessment Committee
Reviewing the step system, sabbatical policy, faculty structure, faculty compensation
Review of the financial comparison group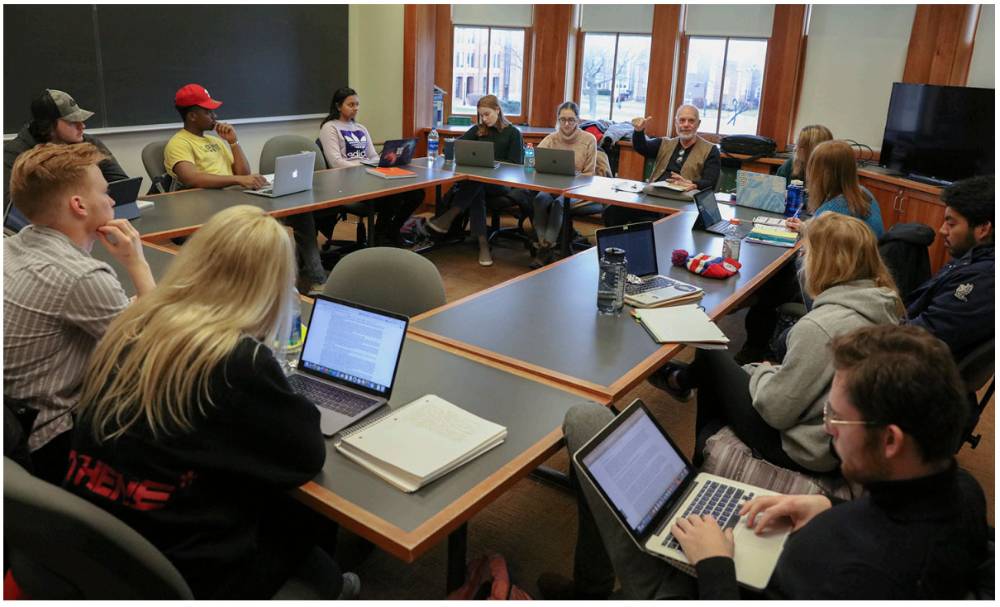 Comprehensive curriculum review, including:
Exploring nontraditional educational mechanisms
Reconsidering course enrollment caps
Reconsidering class schedules
Reviewing majors and minors
Identifying "signature programs"
Redefining the course selection process to cover multiple semesters
Reconsidering how capstone experiences should be constituted
Right before or subsequent to the conclusion of the 2015 plan, a number of other short-term planning processes were undertaken, some initiated by the Board of Trustees and others by internal or external processes, driven by faculty and/or staff. Several key documents contain the outcomes from these exercises as well as the significant amount of thought and discussion that went into them. They are:
All of these documents have been carefully reviewed by the Colleges' senior leadership (and they are available through the associated links for your review as well). They contain development of many of the themes found in the prior three strategic plans, as well as considering new areas for possible development.