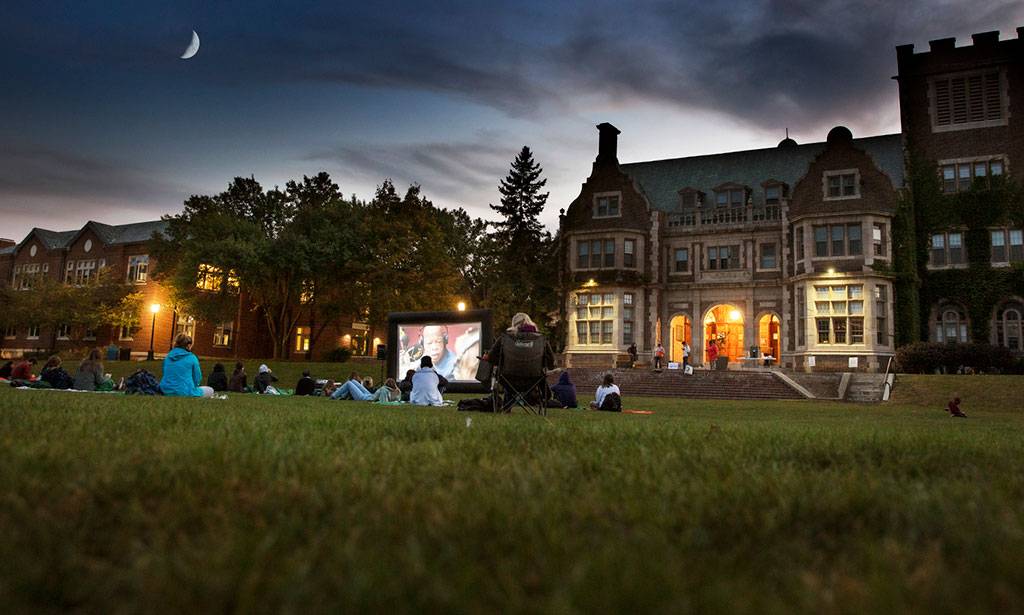 Colleges' Leadership
The future we're focused on is yours.
For 200 years, the leadership of Hobart and William Smith Colleges has been resolute in upholding the mission of the Colleges while creating extraordinary opportunities for students.
Under the leadership of Board Chair Craig R. Stine '81, P'17 and Vice Chair Cassandra Naylor Brooks '89, the Board of Trustees has broad responsibility for the Colleges' future.
President Emeritus Mark D. Gearan L.H.D.'17, P'21 serves as the 30th President of Hobart College and the 19th of William Smith College.
Eight individuals representing different aspects of the Colleges' operations who all report to the president.
The faculty at Hobart and William Smith have a strong governance system comprised of a series of Committees to address issues related to faculty, academic affairs, tenure and promotion, standards, grievance and institutional review. The presiding officer of the faculty is Associate Professor of Chemistry Christine de Denus.
The General Counsel serves as the Colleges' chief legal officer and represents the Colleges on all legal matters including providing legal services and advice to the Board of Trustees, President, cabinet and divisions, and all other duly authorized representatives of the Colleges.