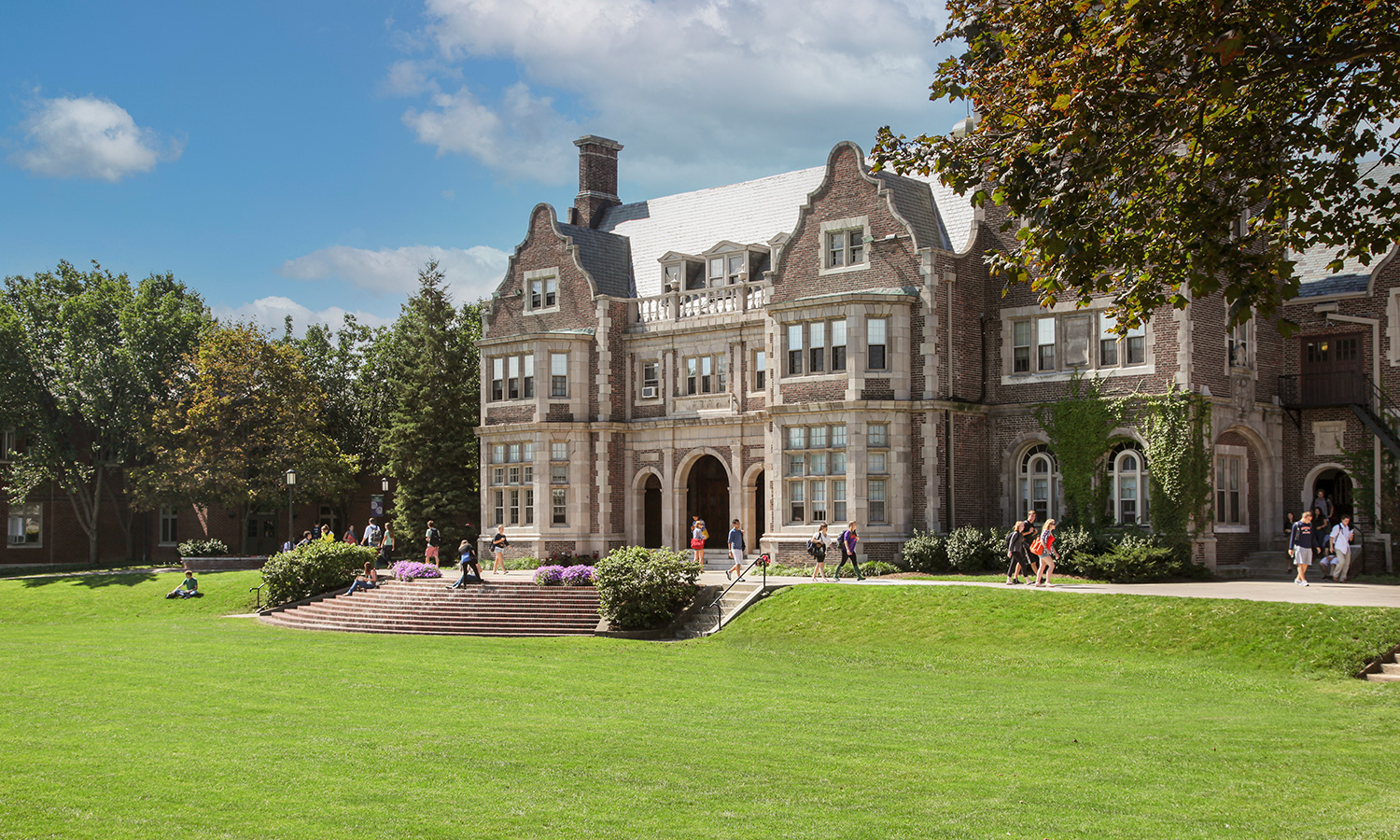 About HWS
OUR PAST IS THE KEY
TO OUR FUTURE.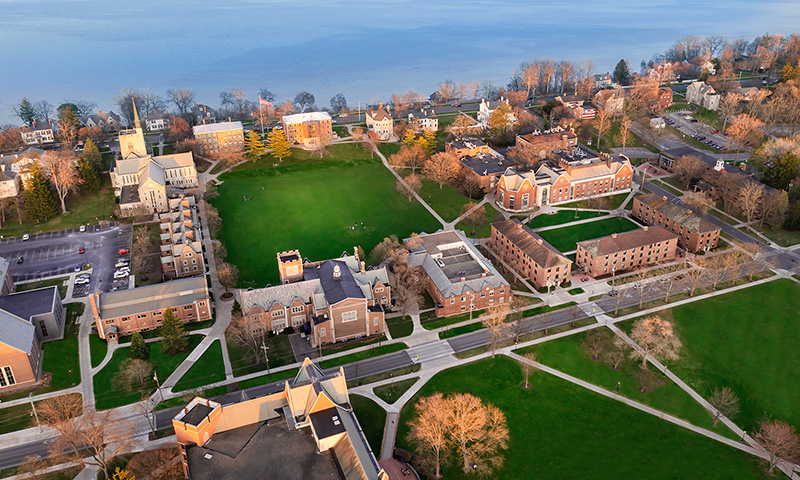 MISSION STATEMENT
"Hobart and William Smith Colleges prepare students to lead lives of consequence."
By helping them connect their talents and interests to meaningful, high-impact pursuits.
By spurring cultural exploration and global citizenship.
By offering opportunities to amplify knowledge through hands-on experience.
By nurturing discovery and unlocking potential.
By modeling values and points of view that equip them to author the world as it could be.
The Colleges are a liberal arts and sciences institution known for consistent success in preparing students for meaningful lives and fulfilling careers through an outcomes-based focus on their futures.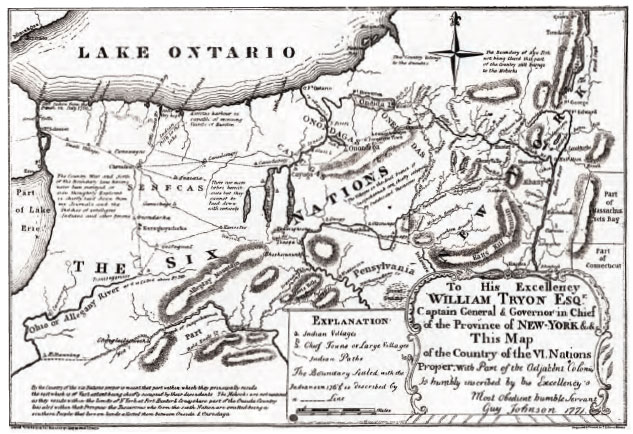 To best prepare students for impact and success in an ever-shifting world, the Colleges nurture intellectual, professional and ethical development.
Students complement broad, interdisciplinary study with hands-on learning experiences made possible by HWS' constellation of on-campus centers for experience, action and thought.
They find friendship, discovery and belonging as valued members of a collaborative residential community that values the dignity and potential of each individual.
They realize the impact of their ideas through partnerships, outreach and daily exchange as vital citizens of the greater Geneva community.
At every step, they enjoy the benefits of life on the shores of a stunning lake that is a classroom, a destination and a constant reminder of their endless potential.
OUR COORDINATE TRADITION
Originally founded as two institutions — Hobart for men and William Smith for women — today's institution – Hobart and William Smith Colleges – is united with one campus, one faculty and one administration. Historical traditions are maintained, providing a unique and invaluable opportunity for exploring questions of gender and difference. Learn more about our traditions.
QUICK FACTS
1,660 undergraduate students
171 full-time faculty
Princeton Review confirms it. Our faculty have incredible minds, relentless curiosity, remarkable hearts. Check out the "BEST 388 COLLEGES for 2023" GUIDE to learn more.
Student-Faculty Ratio: 9:1
Average Class Size: 16 students
Degrees Offered: Bachelor of Arts, Bachelor of Science, Master of Arts in Teaching, Master of Arts in Higher Education Leadership, Master of Science in Management
Study Abroad: Nearly 70% of HWS students study abroad in nearly 50 locations around the world
Alums: More than 22,500 worldwide
Students who discuss classwork with a professor outside of class: 96%
Classes taught by teaching assistants: 0%
Students hail from: 41 states and 41 countries
Number of languages spoken on campus: More than 50
Total hours of community service by HWS students each year: 80,000+
Students who participate in community service, service learning and/or community-based research: 100%
Washington Monthly ranks HWS #3 among liberal arts institutions for service
Costs for 2022-23 academic year:
Tuition: $60,350
Room & Board: $16,115
Fees: $1,375
Students receiving some form of financial or merit aid: 96%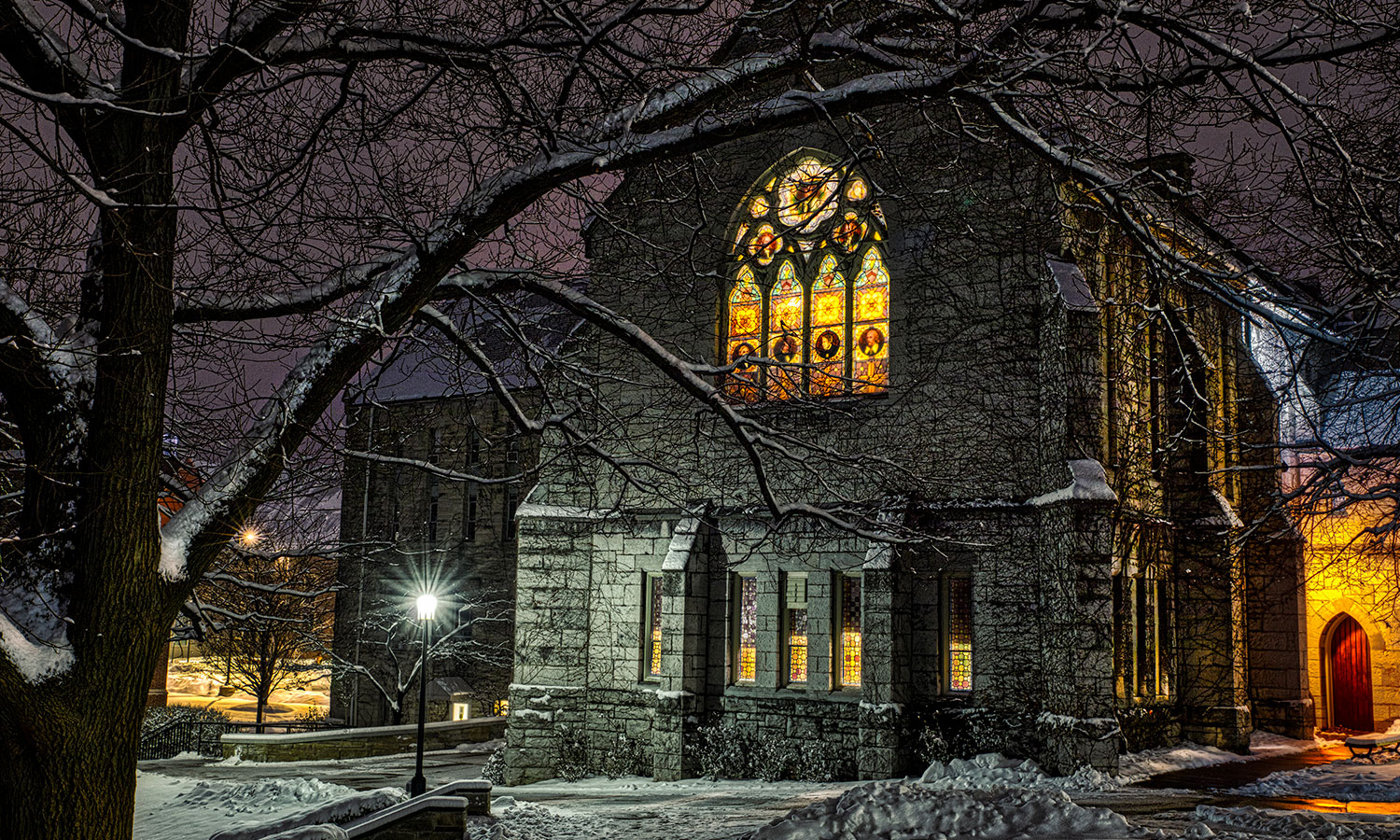 200 Years of Excellence
Founded as Hobart College in 1822 and William Smith College in 1908, today's Hobart and William Smith Colleges share a proud and storied legacy that spans nearly 200 years of leadership and impact — including alumna Dr. Elizabeth Blackwell, who, in 1849, became the first American woman to receive a medical degree from Hobart's precursor, Geneva Medical College.
Future/Vision

We are in constant search of new and better ways to prepare our students for impact and success in an ever-shifting and increasingly pluralistic world.

Hobart Bicentennial

As we near this remarkable milestone, we have reason to celebrate, reflect and look forward to our next 200 years.

Belonging, Diversity and Equity

We place the highest priority on ensuring opportunity, access and support for students of every cultural and socioeconomic background.

Experiential Education

Our longstanding excellence and leadership in experiential education is well known; today it takes the form of the HWS centers for research, action and thought.

Geneva & the Finger Lakes

Our neighboring city and region create abundant opportunities for research partnerships, hands-on learning, community engagement and fun!

Dr. Elizabeth Blackwell

She graduated from Hobart's precursor institution in 1849, making her the first woman to receive her degree as a Doctor of Medicine.
Accreditation
Hobart and William Smith Colleges is accredited by the New England Commission of Higher Education (formerly the Commission on Institutions of Higher Education of the New England Association of Schools and Colleges, Inc.). Inquiries regarding the accreditation status by the Commission should be directed to the administrative staff of the institution. Individuals may also contact: New England Commission of Higher Education, 3 Burlington Woods Drive, Suite 100, Burlington, MA 01803-4514; (781) 425 7785; E-Mail: info@neche.org