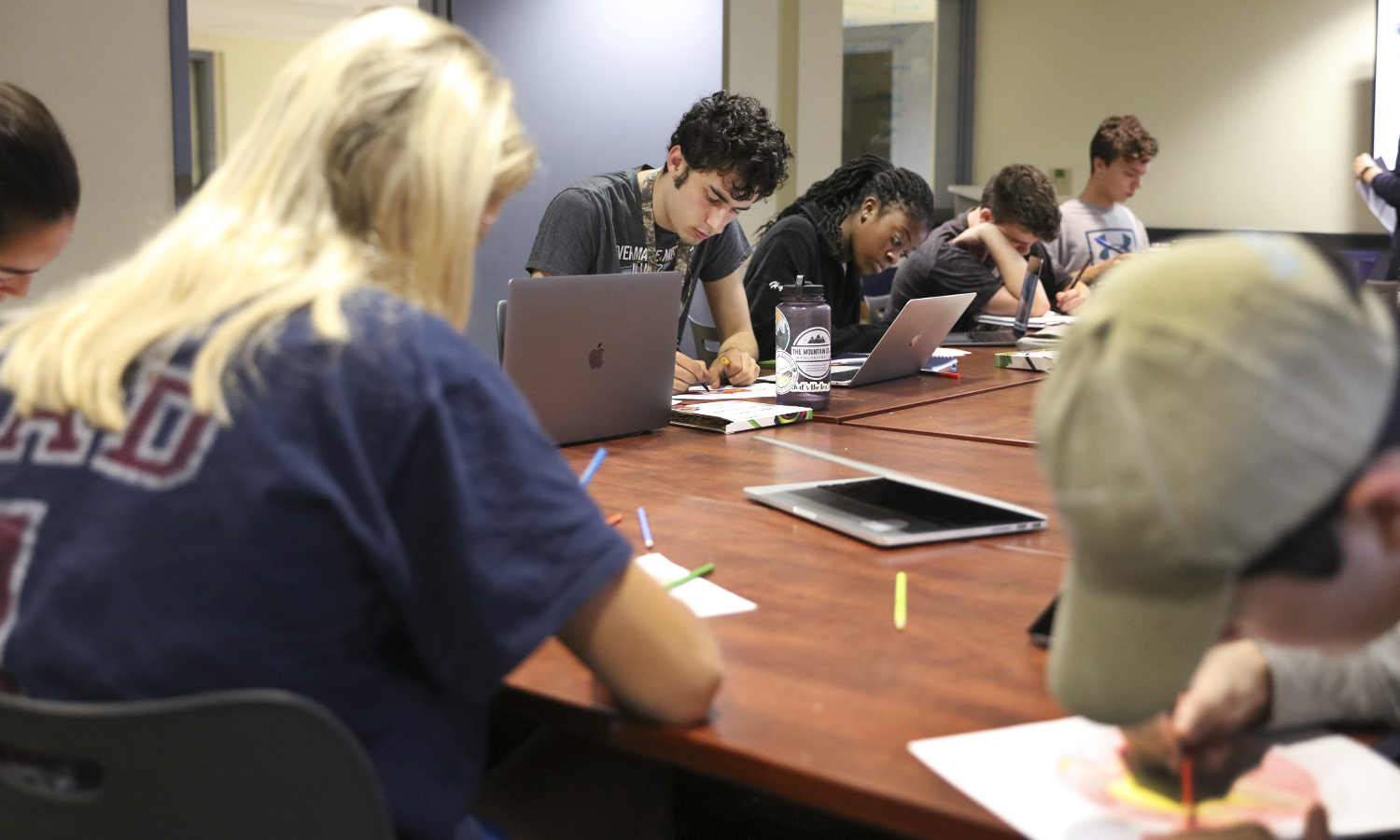 CURRICULUM
Anthropology
The Anthropology curriculum at HWS provides majors with a foundation in academic knowledge with real-world relevancy. The study of societal development as it traces the evolution of human societies is central to understanding social order and disorder.
The study of anthropology is the study of what it means to be human.
Anthro/Soc
Anthropology and Sociology are closely related social science disciplines that study the ways in which people live and interact together under various social and cultural conditions. By understanding the multifaceted dimensions of human socieities, the disciplines seek to understand human behavior, social interactions and institutional structures in all their diversity.
Students may choose to major in Anthropology, Sociology, or the combination of both (Anthro/Soc). The department offers three disciplinary majors, all B.A., and two disciplinary minors.
Course List
If you'd like to view a full listing of our course options in Anthropology or any other subject, please visit the Online Course Catalogue.
Requirements for the Anthropology Major (B.A.)
disciplinary, 11 courses
A 100-level course in the student's required primary specialization of either (1) sociocultural and linguistic anthropology or (2) archaeology and physical anthropology; ANTH 273, ANTH 306, and ANTH 465; one anthropology course on a geographic area in the primary specialization; and six additional anthropology electives of which at least two must be at the 300-level. Four of the electives must be in the primary specialization and two outside the primary specialization. One 200 or higher level course in sociology may count as an elective outside the primary specialization.
Requirements for the Anthropology Minor
disciplinary, 6 courses
One course in cultural anthropology and five additional courses in anthropology, of which at least three must be at the 200-level and at least two at the 300-level or higher (ANTH 450 does not fulfill this requirement).
Requirements for the Combined Major (B.A.)
disciplinary, 11 courses
ANTH 110; SOC 100; any four of the five courses from department core offerings (ANTH 273, ANTH 306, SOC 211, SOC 212, SOC 300); a 400-level seminar in either anthropology or sociology; two electives in anthropology and two electives in sociology that together form a cluster, to be chosen in consultation with the adviser.