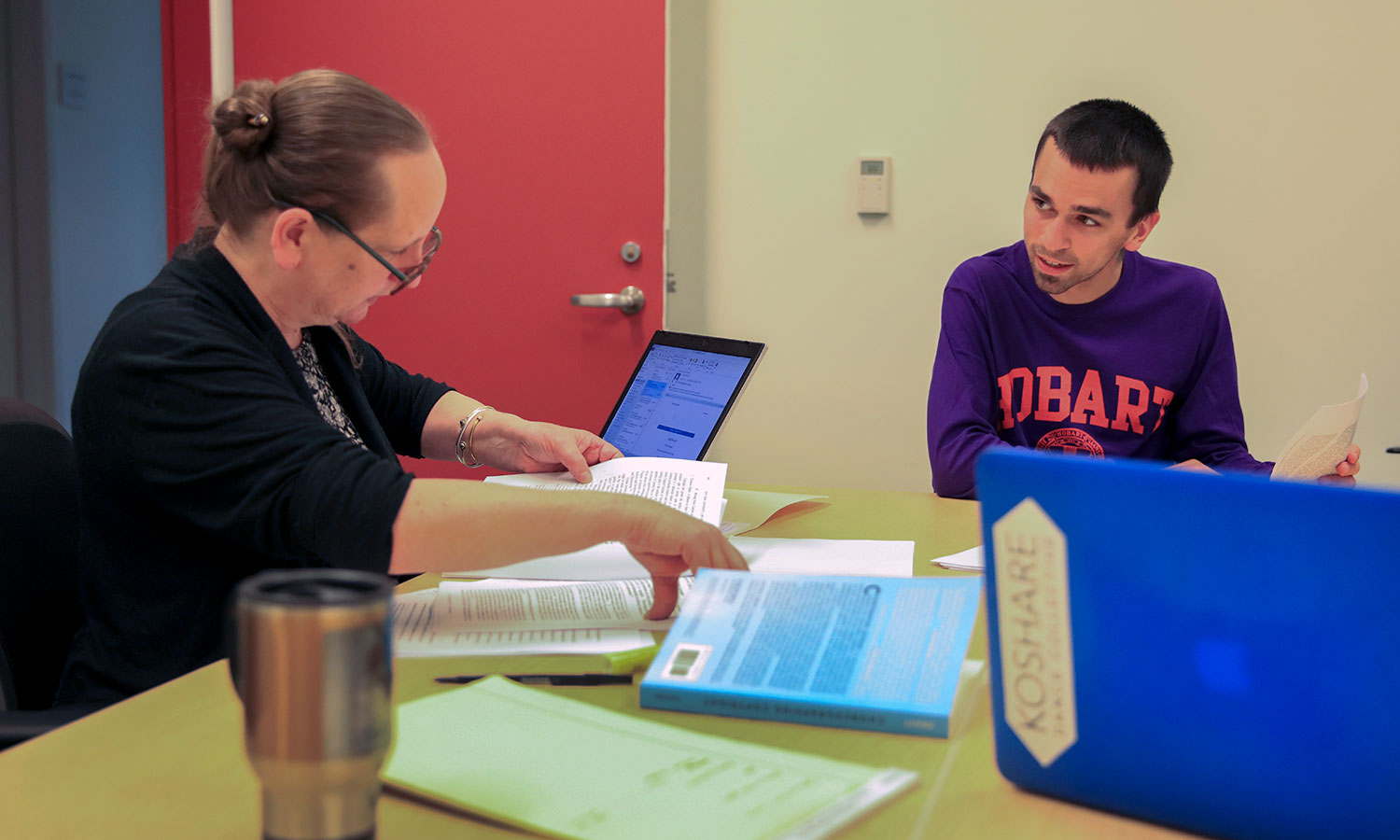 Individual Major
Movement Science is the most popular Individual Major that students declare. In recent years, however, students with interests in dance and dance-related studies have also declared Individual Majors in "Art and Social Change," "Communications Through the Arts" "Mind, Body, and Performance," to name a few. The Movement Science major focuses on the human body and human movement from an interdisciplinary perspective and examines the laws of movement, the psychology of human movement, the makeup of the human body, movement analysis and movement development. Students pursuing this major generally have career interests in Physical Therapy, Sports Medicine, Athletic Training, Somatic Therapy, Athletic Coaching or Movement Education.
Course List
If you'd like to view a full listing of our course options in Dance or any other subject, please visit the
Online Course Catalogue
.
Click for the Course Catalogue
Requirements for the Individual Major in Movement Science (B.A.)
interdisciplinary
Core Courses
DAN 305: Somatics DAN 325: Movement Analysis DAN 225: Anatomy and Kinesiology Typically, the major also includes core coursework in the Biology, Chemistry, Physics, Psychology, and Education departments. Examples of courses include: BIO 324: Anatomy BIO 233: Physiology CHEM 240: Organic Chemistry I PHYS 150 and/or 160: Physics I and II PSY 203: Child Psychology PSY 299: Sensation and Perception PSY 231: Biopsychology EDUC 202: Human Growth and Development Students with a Movement Science Major have also taken courses in other Departments/Programs, such as: ANTH 341: Seminar: Making Babies: Anthropology of Reproductive Technologies PHIL 156: Biomedical Ethics REL 306: The Perfectible Body WMST 220: Body Politic WMST 305: Food, Feminism and Health WMST 204: Politics of Health Relevant courses taken during study abroad tours
Introductory Courses for the major:
Only one introductory course may be counted toward the major (see
Individual Major Guidelines
). Students interested in pursuing a Movement Science major are therefore advised to complete Introductory courses in Biology, Chemistry, Physics, Psychology, and other relevant departments within the first two years of college.