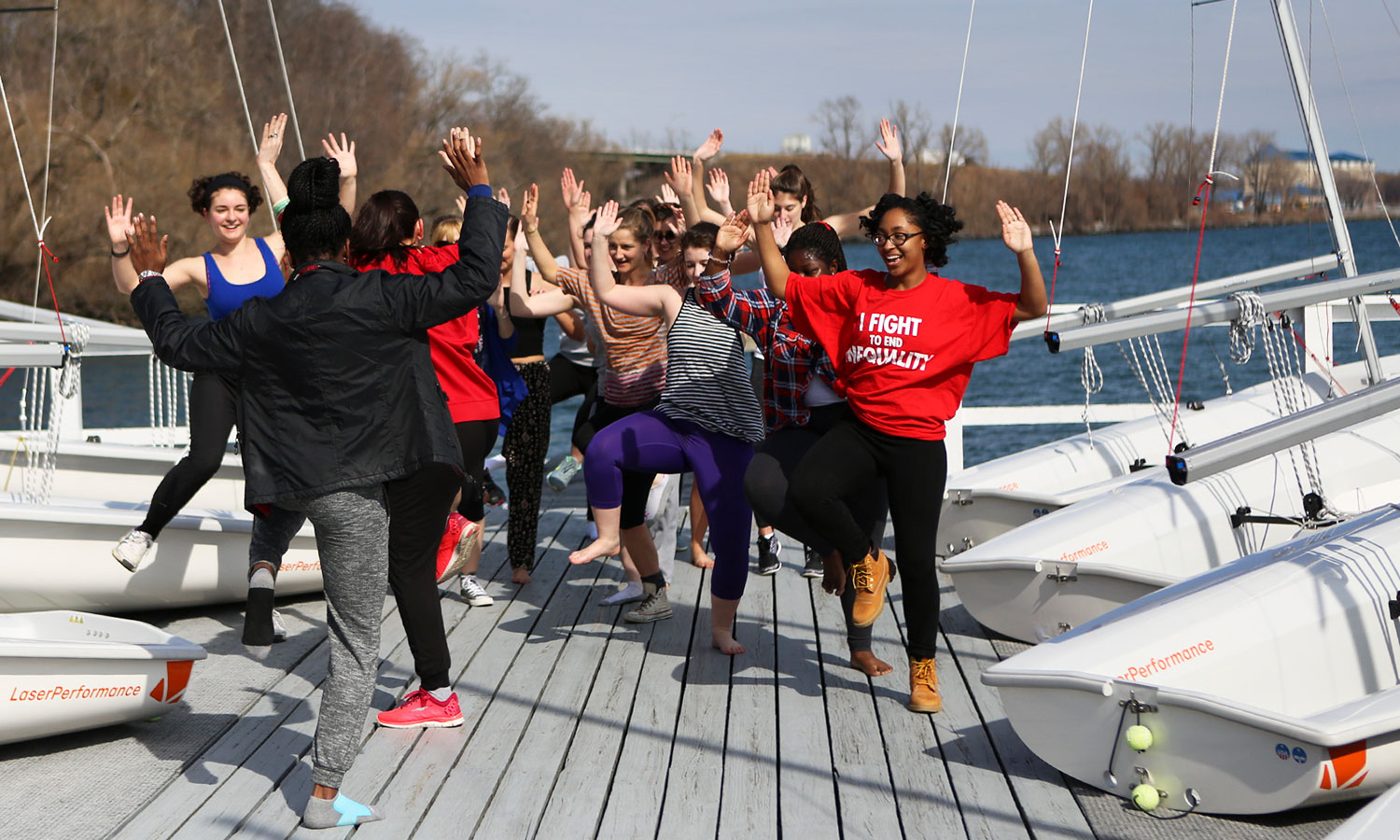 STUDENT PROJECTS
Some of our Dance majors choose to complete an Honors project on a topic of their interest. The Hobart and William Smith Honors Program allows students to complete work at the most sustained and sophisticated level available in the Colleges' curriculum. Qualified students take two or three self-designed courses that concentrate on the same project and are guided throughout their exploration by a faculty adviser. In addition to the culminating Honors project, usually a research or critical paper or its counterpart in the creative arts is produced. Each Honors candidate also takes a written examination in their Honors field and an oral examination that covers both the Honors project and the written examination.
STUDENT CLUBS
The
Koshare Dance Collective
and
Hip~NotiQ's Step Team
are student-run organizations that may be of interest to students studying dance.
Koshare Dance Collective
is a dance club that has been in effect for over 65 years. Each year we aspire to produce a concert that is directed, choreographed, and danced by the students of the Colleges. Our stage is continually brightened with diverse student choreography and dancers of varying levels of experience. Our annual concert represents the diverse creativity that each individual contributes. All students are welcome to participate in our annual concert and our fall and spring Guest Artist Dance Classes. Hip~NotiQ's is an organization/ team devoted to creating a positive energy on camps by merging the arts of dance and step to create unique routines and performances. Its goal is to promote multi-cultural awareness and school spirit through various performances, including cultural club, social justice and general school events. The team also hosts an annual step show in November that is open to all students of the colleges and the broader Geneva community. A percentage of the proceeds are donated to a charity voted upon by the members of the team. The Hip~NotiQ's team strives to collaborate with clubs on campus in order to promote community here at the colleges.