Careers
Economics majors at HWS have interned and received job offers with prominent organizations from across the country, including:
ACLU
Bristol-Myers Squibb
Bryce Capital Management
By Kids for Kids Co.
CBS Sports
Charles Schwab
Department of the Treasury
DeWitt Stern Group, Inc.
DFS
Federal Trade Commission
Fidelity Investments Brokerage Group
Frick Capital
Geneva Business Improvement District
Goldman Sachs
HBO Sports
IBM
ING
International Trade Administration
J. P. Morgan
John Hancock Financial Network
LaBranche & Co., Inc.
Lazard Capital Markets LLC
Manning & Napier Advisors, Inc.
Mathematica Policy Research, Inc.
Mayer, Brown, Row & Maw
MGM Studios, Inc.
New York State Agricultural Experiment Station
New York State Health Department
New York Yankees
Oppenheimer & Co.
Rochester Rhinos and Rattlers
Society for International Development
UBS Financial Services
U.S. Dept. of Commerce
U.S. Dept. of State
United States Embassy
Wells Fargo
World Health Organization
Yahoo!
Professional Programs
HWS graduates have gone on to pursue M.B.A.s, and Ph.D.s and law degrees from top-ranked graduate schools and professional programs including: California State University Georgetown University Indiana University New York University Rice University Rochester Institute of Technology Seton Hill University Syracuse University University of Connecticut University of Kentucky University of New Mexico University of Rochester Villanova Law School
Graduate Profile: Mehrnaz Vahid-Ahdieh '85, P'17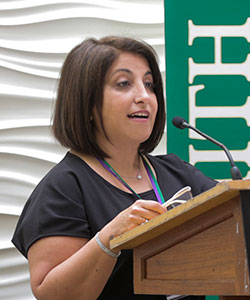 Managing Director, Global Law Firm Group, Citi Private Bank
View Full Profile
Graduate Profile: Craig Stine '81, P'17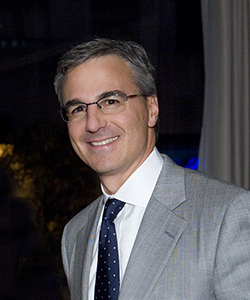 Executive Vice Chairman, Global Financial Institutions Group Credit Suisse Securities
View Full Profile