Majors, Minors and
Pre-Professional Programs
With 45 majors and 68 minors, students have plenty of opportunities for exploration. All majors, except those marked with an asterisk, can also be pursued as minors.
Minors
With the help of their faculty advisers, students can define their academic paths by choosing a major and a minor (or a second major).
Pre-Professional Programs
Students can enhance their studies through specialized advising and dual degree programs.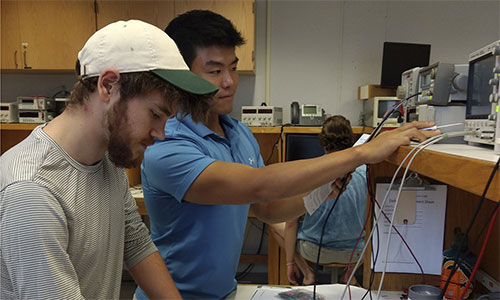 Hobart and William Smith Colleges is an ideal place to prepare for a career in the health professions. Over the past five years our placement rate for medical, dental and veterinary school applicants has exceeded 80%, well above national averages.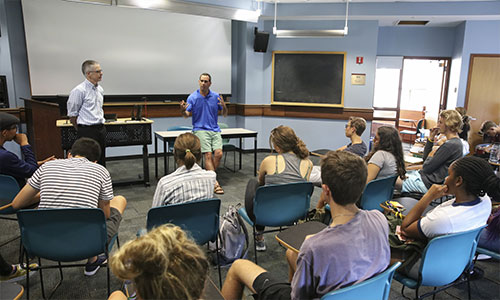 Pre-Business advising prepares Hobart and William Smith students for a career path to business by enhancing the curriculum with business-specific subjects like economics, accounting, finance, statistics and market research.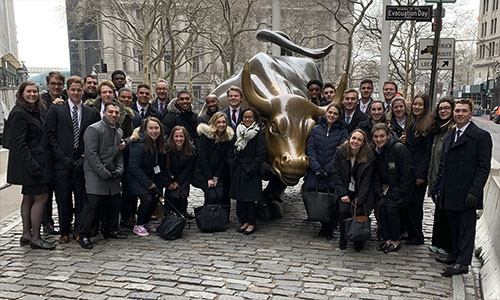 The Pre-Law program at HWS provides extensive counseling for pre-law students throughout their undergraduate years as well as assistance with the law school application process. Through the Cornell University 3+3 Program, HWS students can earn their bachelor's degree at HWS and their law degree from Cornell University.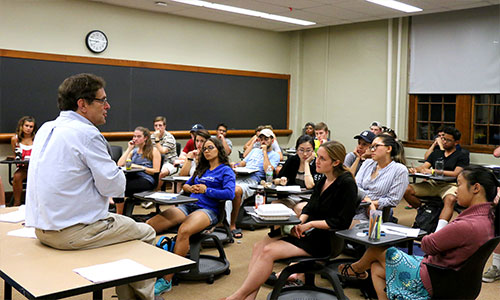 Students at HWS may prepare to be teachers and earn a teaching certificate while pursuing their chosen major and minor.