Internships
Math and Computer Science majors at HWS have interned with prominent organizations from across the country, including:
Albright-Knox Art Gallery
Analog Devices
Bloomberg, L.P.
Boston Private Bank & Trust
Brown Brothers Harriman
Citigroup Smith Barney
Finger Lakes Federal Credit Union
Fulton Bank
Global Exchange Group
HSBC Bank, USA
John Hancock Financial Network
Manning & Napier
Medical Information Technology, Inc. (MEDITECH)
Metropolis Magazine
One Beacon Insurance
Oppenheimer & Co., Inc.
Ping an Insurance Group of China
Rite Aid Pharmacy
UBS Financial Services
UCLA Summer Research Program
Waddell & Reed
Careers
Many of our Math and Computer Science graduates have gone on to work in education, government, engineering and analytics. Our graduates have gone on to work for the following companies, right after graduation:
Environmental Protection Agency
Federal Aviation Administration
Fieldstone Veterinary Care
IBM
Mellon Financial Corporation
Meditech
Microsoft
National Center for Health Statistics
New York Life Insurance Company
Sinai Samaritan Medical Center
SYSTRA
Teach for America
TIAA-CREF
USDA National Agricultural Statistics Service
U.S. Dept. of Labor
U.S. Geological Survey
Warner Bros. Entertainment
Graduate Profile: Maureen Collins Zupan '72, P'09, L.H.D. '16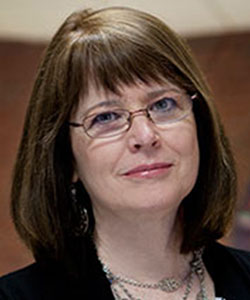 Co-founder Madison Financial Planning Group
Graduate School
HWS graduates go on to graduate school in economics, computer science, math and education, while others go on to earn a Ph.D. or a medical degree.
Boston College
Clarkson University
Cornell University Law School
Des Moines University
Michigan State University
Syracuse University
University at Buffalo
University of California – Davis
University of Southern California