Climate Change and Philosophy Colloquium
The Climate Change and Philosophy Colloquium brings international experts to explore not only the intersecting scientific, social, political and ethical concerns that arise from the changing climate, but how these issues relate to epistemological questions — how we know what we know — about climate change. The Climate Change and Philosophy Colloquium is sponsored through the generosity of Kenneth and Patricia Gaglione P'16.
More:
2018-2019 Speakers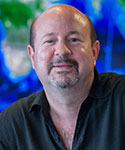 Michael E. Mann
Distinguished Professor of Atmospheric Science and Director of the Earth System Science Center, Pennsylvania State University with joint appointments in the Department of Geosciences and the Earth and Environmental Systems Institute Monday, Nov. 12, 2018 at 4:30 p.m. "A Return to the Mad House: Climate Change Denial in the Age of Trump" Mann is a pioneering climate scientist who groundbreaking research, which uses of theoretical models and observational data to better understand Earth's climate system, has reconstructed climate history to prove — notably with the "hockey stick" graph — that climate change is human caused. A lead author on the
Observed Climate Variability and Change
chapter of the Intergovernmental Panel on Climate Change (IPCC) Third Scientific Assessment Report in 2001, Mann has been recognized with honors and awards including including the 2007 Nobel Peace Prize, award jointly to the IPCC and Al Gore. He has received NOAA's outstanding publication award in 2002 and was selected by
Scientific American
as one of the fifty leading visionaries in science and technology in 2002. A co-founder of the award-winning science website RealClimate.org, Mann is the author of more than 200 peer-reviewed and edited publications, numerous op-eds and commentaries, and four books including most recently
The Madhouse Effect: How Climate Change Denial is Threatening our Planet, Destroying Our Politics, and Driving Us Crazy and The Tantrum that Saved the World
.
Watch Mann's talk here
.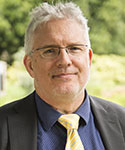 Stephan Lewandowsy
Professor and Chair in Cognitive Science and Royal Society Wolfson Research Fellow, University of Bristol Friday, Sept. 7, 2018 at 4:30 p.m. "Rational Denial of Undeniable Climate Change: When Gullibility Masquerades as Scepticism" Lewandowsky's research examines people's memory, decision-making, and knowledge structures, with a particular emphasis on the public's acceptance of misinformation and conspiracy theories. His recent work explores the potential conflict between human cognition and the physics of the global climate, which has led him into research in climate science and climate modeling. As a result of his work in climate science he was appointed Visiting Scientist at the CSIRO Oceans & Atmosphere laboratory in Hobart, Tasmania, in August 2017. The author of more than 200 scholarly articles, chapters, and books, Lewandowsky was appointed a Fellow of the Academy of Social Science and a Fellow of the Association of Psychological Science in 2017. In 2016, he was appointed a fellow of the Committee for Skeptical Inquiry for his commitment to science, rational inquiry and public education.
Watch Lewandowsky's talk here
.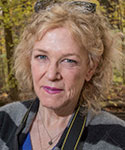 Elisabeth Lloyd
Arnold and Maxine Tanis Chair of History and Philosophy of Science, Indiana University Thursday, Sept. 6, 2018 at 4:30 p.m. "When Should We Adopt New Methods of Attributing Climate Change? Arguments on Behalf of a Causally Based Approach" Lloyd is the award-winning author of several books exploring the "why" of evolution, including
The Case of the Female Orgasm: Bias in the Science of Evolution, The Structure and Confirmation of Evolutionary Theory and Science, Evolution, and Politics
. Her work has been published in a variety of philosophical and scientific journals and edited books, and featured widely both in academia and culture at large, from
Nature
and
The New York Times
to
The View
and
Saturday Night Live
. Lloyd is an affiliated faculty scholar at the Kinsey Institute for Research in Sex, Gender and Reproduction and adjunct faculty at the Center for the Integrative Study of Animal Behavior. For more than a decade, she has worked in philosophy of climate science, resulting in her newest book,
Philosophical and Conceptual Issues in Climate Modeling
, which she co-edited with Eric Winsberg.
Watch Lloyd's talk here
.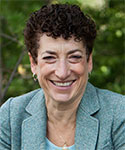 Naomi Oreskes
Professor of the History of Science, Harvard University Wednesday, Sept. 5, 2018 at 7:30 p.m. "Climate Change: What Now?" Oreskes is the author of several books including the award-winning and influential
Merchants of Doubt: How a Handful of Scientists Obscured the Truth on Issues from Tobacco Smoke to Global Warming
, which inspired the 2014 documentary of the same name. She joined the Harvard faculty in 2013 after 15 years as Professor of History and Science Studies at the University of California, San Diego, and Adjunct Professor of Geosciences at the Scripps Institution of Oceanography. The recipient of a 2018 Guggenheim Fellowship in History of Science, Technology, & Economics, Oreskes explores earth and environmental sciences, particularly in the context of scientific consensus and dissent. Her articles and essays appearing in leading news outlets and scholarly journals, including her widely cited 2004 essay "The Scientific Consensus on Climate Change."
Watch Oreskes' talk here
.
2017-2018 Speakers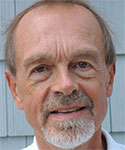 Philip Kitcher
John Dewey Professor of Philosophy, Columbia University "Why Is Climate Action So Hard?" The author of more than 160 published works, Kitcher specializes in the study of pragmatism, science and social issues, naturalistic ethics and philosophy in literature. He is the first winner of the Prometheus Prize, the lifetime achievement award issued from the American Philosophical Association, and the Berlin Prize, among several other distinctions. Kitcher served the Library of Congress as a senior fellow in bio-ethics issues in molecular genetics in 1993, and has held several positions in visiting scholarship with Phi Beta Kappa, the oldest honor society for the liberal arts and sciences in the U.S.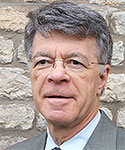 Henry Shue
Senior Research Fellow, Emeritus Fellow, and Professor of Politics and International Relations, University of Oxford From nuclear weapons to climate change and justice, Shue is known as an expert on human rights, particularly as related to economic rights, and international affairs, with a broad focus on institutions to protect the vulnerable. He is the author of Basic Rights, Torture and more recently Climate Justice: Vulnerability and Protection. A co-founder of the Institute for Philosophy and Public Policy at the University of Maryland, Shue later taught at Cornell University, where he was the inaugural Wyn and William Y. Hutchinson Professor of Ethics & Public Life. His current work is primarily focused on the urgency of more ambitious policies to eliminate fossil fuels and avoid irreversible damage to future generations.