Day on the Hill
Each January, the Day on the Hill program takes students inside governmental organizations, non-profits, NGOs and other Washington, D.C. institutions for three days of experiential insight into politics, policy and more. In conjunction with the Office of Career Services, faculty from the political science department select 15 – 20 students to participate in the yearly excursion. Learn More.
Careers
Political Science graduates have chosen to work in politics, journalism, finance, international relations, education and business. A sampling of our graduates have gone on to work for the following employers:
AmeriCorps
Amnesty International
Chemonics International
Committee on Natural Resources Democratic Staff
eBay
Flamboyan Foundation
Freedom Partners Shared Services
PeaceCorps
Texas Public Policy Foundation
The Daily Caller News Foundation
The Hawthorn Group, L.C.
The White House
United Nations Foundation
United States Senate
Graduate Profile: Angela J. Marinucci Schnell '06, Esq.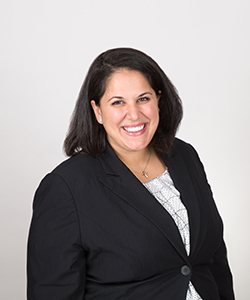 Associate Attorney, Berardi Immigration Law
Buffalo, N.Y.
As an immigration attorney, Angela Schnell '06 has spent her career working to help people who have just arrived in the U.S. take their next steps toward their dream.