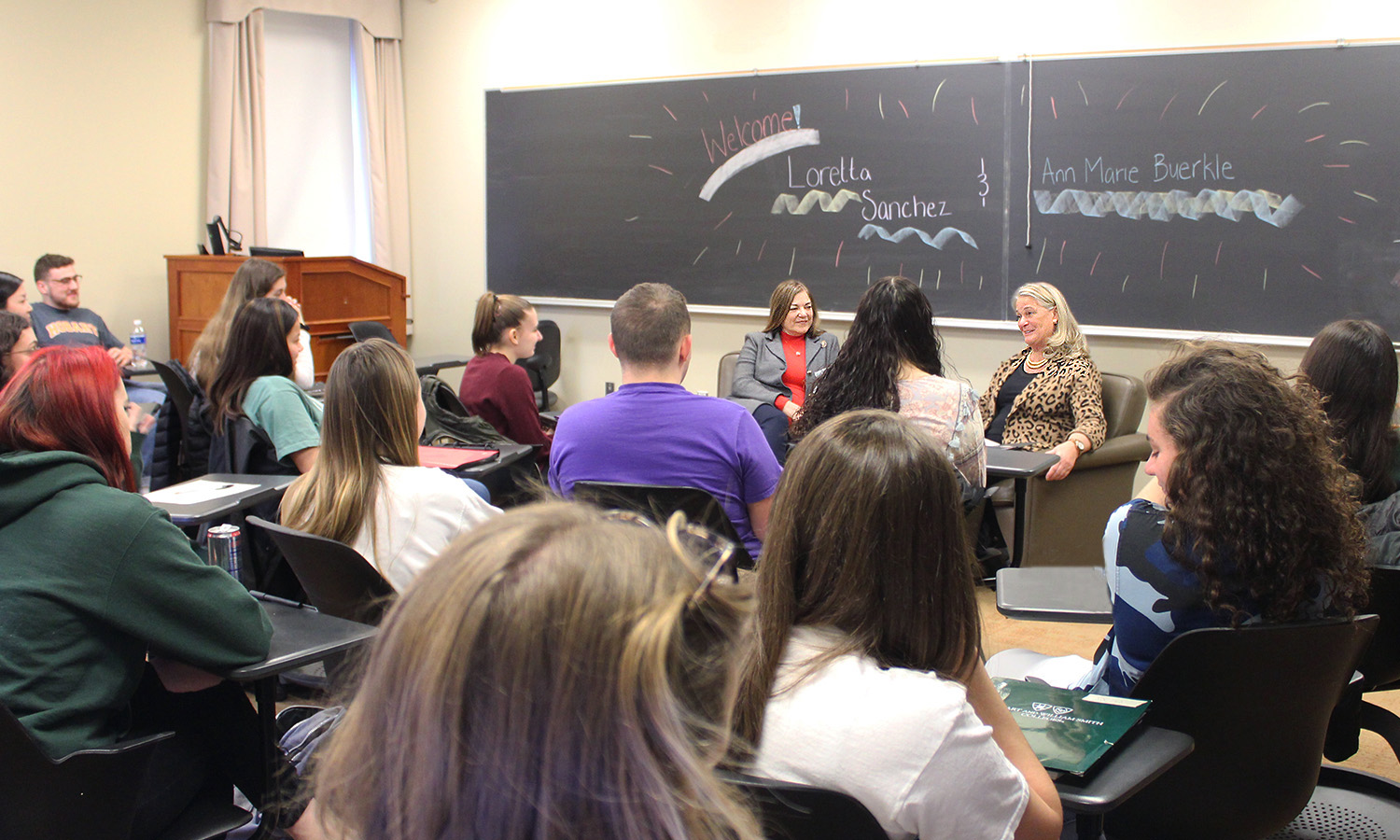 CURRICULUM
The Sociology curriculum provides majors with a foundation in social theory and methods, while at the same time offering courses that extend beyond the standard range of study in the field.
By studying core humanist concerns such as the environment, urban life, education, religion, families, gender, race and the distribution of power and rewards, the sociology program maintains an ethical dimension. Students are taught to understand the social world in order to criticize it and work to change it.
The Sociology Department offers a Sociology major and a Sociology minor. In addition, the Department also offers a joint Anthropology/Sociology major in conjunction with the Anthropology Department.
Course List
If you'd like to view a full listing of our course options in Sociology or any other subject, please visit the Online Course Catalogue. Click for the Course Catalogue
Requirements for the Sociology Major (B.A.)
disciplinary, 11 courses
SOC 100; SOC 211; SOC 212; SOC 300; SOC 464 or SOC 465; and six additional sociology courses, at least one of which must be at the 300 level. One 200-level or higher anthropology course can substitute for a 200-level sociology elective course.
Requirements for the Sociology Minor
disciplinary, 6 courses SOC 100; either SOC 211, SOC 212 or 300; and four additional sociology courses.
Requirements for the Anthropology and Sociology Combined Major (B.A.)
disciplinary, 11 courses
ANTH 110; SOC 100; any four of the five courses from department core offerings (ANTH 273, ANTH 306, SOC 211, SOC 212, SOC 300); a 400-level seminar in either anthropology or sociology; two electives in anthropology and two electives in sociology that together form a cluster, to be chosen in consultation with the adviser.