Study Abroad
Most Hobart and William Smith students will participate in some kind of international learning experience before they graduate. CGE programs are developed carefully and intentionally, to integrate with and complement the HWS curriculum, and to foster personal growth and cross-cultural understanding.
Students may take courses abroad to earn credit toward majors and minors, as well as to address academic goals. However, it is critical that students review the list of courses (and descriptions) available in programs of interest with their academic adviser, department chair, and with staff of the Center for Global Education before applying.
Spanish and Hispanic Studies majors and minors benefit linguistically, academically and personally from studying abroad in one of the two department-sponsored immersion programs: Seville, Spain, and Valparaíso, Chile. Students can count up to 4 courses from Spain and Chile toward their major and 3 courses toward their minor. Moreover, many students pursuing majors and minors in other departments who wish to improve their Spanish and have a meaningful cultural experience study abroad in Spain and Chile and can often count courses taken in these countries toward their degrees. In addition, HWS offers two other programs in Latin America: Mendoza, Argentina and Quito, Ecuador/Cuzco, Perú. With the Spanish and Hispanic Department's prior approval, students can count up to 3 courses taken in Argentina and Ecuador/Perú toward their Spanish major and 2 toward their Spanish minor. Finally, short-term programs in Spanish-speaking countries with coursework often applicable to degrees in Spanish and Hispanic Studies are offered regularly.
Learn More About Global Education
---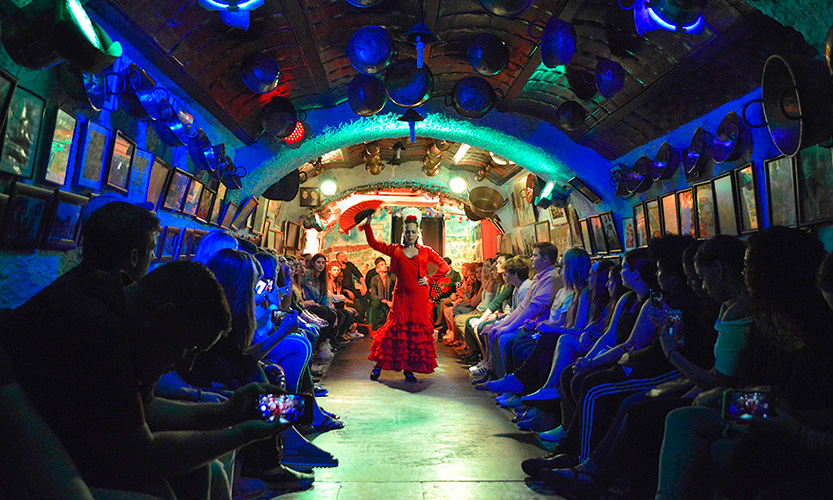 Department-Sponsored Language-Immersion Programs
Other HWS Programs