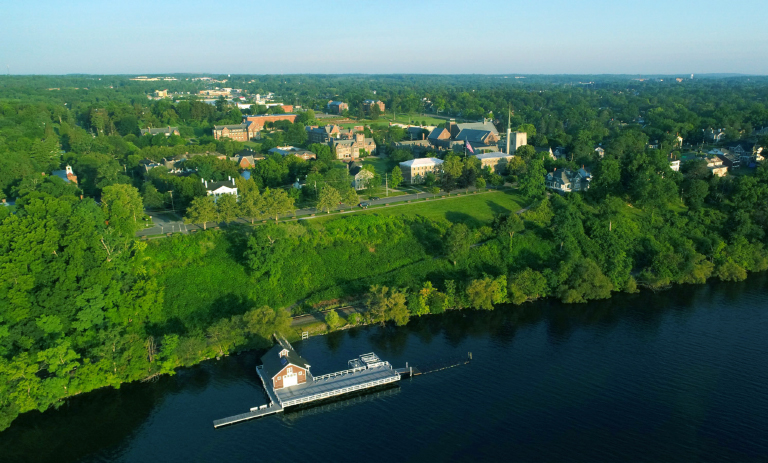 Recent Grads
Banan Otaibi '18
Current Position:
Medical student, Penn State College of Medicine
Current Location:
Hershey, Pa.
Coming into HWS as a Blackwell Scholar, I was certain I wanted to pursue medicine. During my time on campus, I had the opportunity to work as a biology teaching fellow, chemistry lab teaching assistant, and first-year seminar teaching colleague with Assistant Professor of English and Comparative Literature Stephen Cope. I conducted research with Associate Professor of Biology Bradley Cosentino the summer after my sophomore year and became interested in conservation biology and population genetics. I continued research with Professor Cosentino the next summer, which led me to develop and complete an Honors project in biology with him as my adviser. Fellow students, faculty and doctors I met on the medical school interview trail were surprised to learn that, as a pre-med student, I had done all of my undergraduate research on salamanders. However, I absolutely loved my field and lab experiences and they were vital to my growth as a critical thinker and as a scientist.
EMS played a huge role in my undergraduate experience as well. I was honored to serve as chief of our student-run emergency medical service and enter medical school with several years of clinical experience under my belt. I studied abroad with Associate Professor of Biology Meghan Brown and Associate Professor of Psychology Brien Ashdown in Guatemala, and found my niche in the Geneva Women's Assembly, a group focused on community organizing and political activism. Alongside Visiting Assistant Professor of Spanish and Hispanic Studies Marcela Romero Rivera, Associate Professor of Writing and Rhetoric Hannah Dickinson, and Professor of Political Science Jodi Dean, fellow William Smith students and I worked with community members, organized strikes and rallies, and engaged both our campus and local communities in political dialogue and action.
I left HWS feeling supported and inspired by the community that I found in Geneva, ready to represent queer women of color in medicine and excited to elevate the voices of underrepresented minorities in this field. At Penn State, I am part of the leadership of student organizations including Pride, Refugee Initiative, Physicians for Social Responsibility, and Environmental Health in Medicine. I hope to work with diverse populations in my new community, to make the needs of the LGBTQ community visible in healthcare, and to reform medical education to be more inclusive.
I was grateful to attend a Civil Liberties and Public Policy conference during my time at HWS, through the William Smith Women's Collective. This conference focused on reproductive justice and was a driving force in my interest in women's health. I find myself drawn to Obstetrics and Gynecology, General Surgery, or Urology as potential career fields. However, I am open to exploring various specialties along my journey through medical school.
I have always found it hard to focus on one thing at a time-- I see intersections between my interests everywhere I turn. I am grateful to attend Penn State, an institution that, like HWS, encourages its students to continue fueling our passions both inside and outside our fields of study. I hope to remain involved in medical education throughout my career, with the goal of fostering acceptance of difference and celebration of diversity in our institutions.