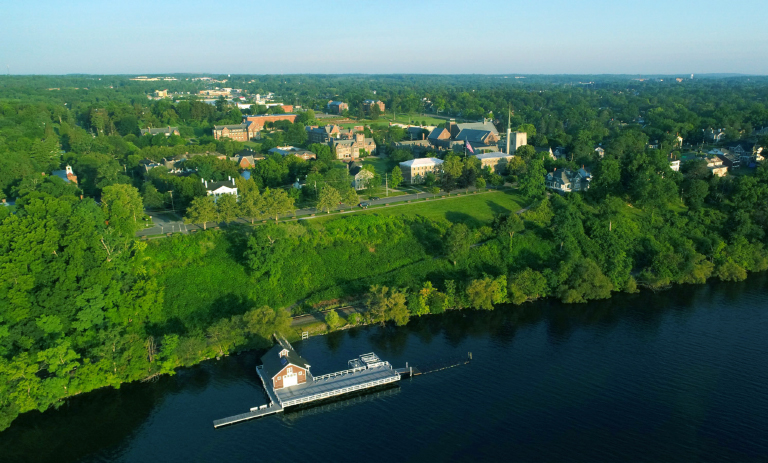 Recent Grads
Yating Sherry Zhang '19
Current Position:
R&D Management Trainee at Unilever
Current Location:
Shanghai, China
The many programs at HWS, along with doing research with Assistant Professor of Chemistry Elana Stennett, fully prepared me for graduate school. The HWS chemistry faculty, specifically Professor Stennett, Associate Professor of Chemistry Justin Miller and Professor of Chemistry Erin Pelkey, all served as a huge support system to me throughout the process of applying to graduate schools.
My interest in chemical engineering stems from my experience as a recruitment intern at Tesla in Beijing, China. Through this internship, I was able to determine my passion for the automotive industry.
While at HWS, I was a part of the founding class of Theta Phi Alpha sorority, studied abroad in Breman, Germany, served as president for the Asian Student Union, and worked with the TEFL Certificate Program.
The leadership experience I had at HWS helped me to be a competitive candidate in seeking internships. TEFL Certificate Program is one of the most practical programs available at HWS. It is international student friendly and has no requirement on student's nationality. This certificate is recognized by most countries in the world.
Brown University's chemical engineering program is prestigious and the location of the school, being close to both Boston and New York City, gives me various industrial internship opportunities. In addition, the engineering program is extremely interdisciplinary and the faculty's researchers are known for being diverse. I'm confident that getting a master's degree in chemical engineering is the best way for me to pursue a career in the automotive industry in the future.