Brandi Ferrara
Executive Director of Career Services
Brandi joined Hobart and William Smith in 1999 and is responsible for strategic leadership and management of the Salisbury Center for Career, Professional and Experiential Education. In addition to overseeing student career development programs, Brandi enjoys helping students to explore career options and engaging with alumni, alumnae and parents. She works with students in all career fields and with those interested in applying to graduate school. Brandi graduated from Johnson & Wales University with a master's degree in teaching and bachelor's degree in marketing.
Carol McCormack P'23
Career Services Administrator
Carol previously worked as a customer service representative for Sodexo at Hobart and William Smith in the Buildings and Grounds Department for 13.5 years, where she assisted many of the faculty, staff and students on campus. A life-long resident of Geneva, Carol's knowledge of the HWS campus, its community members, and her work with students has made her a valuable resource. Carol assists in providing career services to students, alumni and alumnae. She is also responsible for outcome management goals, event coordination and office management. She also trains and supervises student assistants and provides oversight of all day to day activities of the Career Services office.
CAREER ADVISING
Shayne Feinberg P'17, P'20
Associate Director
Shayne advises students interested in focusing on careers in the "non-profit" sector. She assists students in getting their application materials completed, such as resumes, cover letters and references. In addition, she practices mock interviews with students so that they are prepared and confident when entering the work force and offers networking workshops throughout the semester. Shayne shows students how to connect with HWS alumni and alumnae through the various resources offered in the Salisbury Center for Career, Professional and Experiential Education. Prior to joining HWS in 2010, Shayne was a special education teacher. She graduated from Nazareth College with a bachelor's degree in sociology and certification in elementary and special education and received a master's degree in literacy from SUNY Oswego.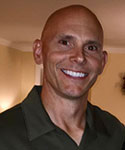 Chuck Maloy '90
Associate Director
Chuck advises students and alumni/ae looking to enter the for-profit sector, with a special focus on business and finance careers. While assisting with career path identification, resume writing, interview prep and networking, Chuck also serves as the liaison with the Athletics Department and assists with events, workshops and career treks.
Prior to his return to HWS in 2021, Chuck spent 16 years in real estate as both an investor and as an agent, which was preceded by a 15-year career coaching college lacrosse and football. Chuck holds a Master's degree in Educational Psychology from the University at Albany and earned his bachelor's degree in Political Science.
Scott MacPhail, Ph.D.
Associate Director of Health Professions Counseling and Fellowship Advising
Dr. MacPhail advises students interested in careers in the health professions and students applying to nationally competitive fellowships. Prior to joining HWS, Scott was an academic advisor at the University of Rochester specializing in health professions advising. Scott holds a Doctor of Philosophy degree in English from Indiana University – Bloomington, a master of fine arts degree in creative writing from the University of Idaho, a master's degree in English from State University of New York at Stonybrook, and a bachelor's degree in English from the University of Chicago.
EMPLOYER DEVELOPMENT
Briana Ritter '15
Associate Director
Briana works to identify internship and job opportunities for which students can apply in the "non-profit" sector. In talking with alums, parents, and employers, she is able to develop opportunities in various fields such as public service and government, creative arts and design, education, social justice and advocacy, and the sciences. Through on campus information sessions, as well as off-campus career trips, Briana is able to give students real life examples of what different careers look like. On campus, she works with students to achieve their short term and long term career goals. Briana is a 2015 alumna of William Smith College.
CAREER ASSISTANTS
Career assistants are well trained student para-professionals who are available to assist students by appointment with resume preparation. To schedule an appointment, you can request one on Handshake under Career Center. Look for format a resume with a Career Assistant.
MISSION STATEMENT
The Salisbury Center for Career, Professional and Experiential Education collaborates with internal and external partners to facilitate a comprehensive process that assists students in realizing and fulfilling their career objectives.
We value:
Our ability to assess interest, values and skills in order to help create clarity, confidence and direction.
Fostering strategic partnerships.
Preparing our students to compete for opportunities.
Engaging students, alumni, and alumnae in a thorough career development process.