Guaranteed Internship Program


Hobart and William Smith recognize just how instrumental an internship can be in determining career direction. To ensure HWS students have access to these important professional learning opportunities, the Colleges have made a bold commitment. Hobart and William Smith guarantee that students of good academic and social standing who successfully complete the Pathways Program will be able to participate in at least one internship or research opportunity. In most cases, the experience will take place during the summer after the junior year. For unpaid internship and research opportunities, the Colleges will provide a stipend.
The Pathways Program Works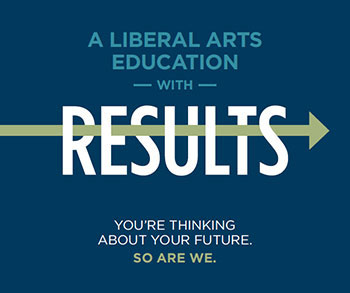 Our approach to career preparation is wrapped up in our Pathways Program. It's a comprehensive, action-packed approach that gets you thinking about and acting on your future. Through Pathways, you'll research careers, spend time with professionals in the field, take behind-the-scenes tours of certain industries and find internships and jobs. We also bring professionals to campus to offer career insight and advice. We'll keep you on track through workshops, experiential learning and career counseling. The Pathways formula works. Students who complete the program make connections that lead to promising careers or graduate school.
Guaranteed Internship Requirements
Career Services Workshop Dates
Recent Internship Sites
At hundreds of sites across the country and around the globe, HWS students gain clarity and confidence through job experience.
Recent internship and research placements for HWS students include:
Frick Capital, Switzerland
DFS: Duty Free Shops
Yahoo!, Inc.
International Labor Organization
Burson–Marsteller
National University of Ireland, Galway
J.P. Morgan Chase
Ogilvy Public Relations
National Oceanic & Atmospheric Admin.
Trammell Crow Company
Munroe Chiropractic, PC
Department of Homeland Security
Kenneth Cole Fashions
New York Stock Exchange
Boy Scouts of America
U.S. Fish and Wildlife Service
Cartus Corporation
Comedy Central
Fidelity Investments
Yale Medical School, Hematology Dept.
Hartford Insurance
Hitachi Corporation
Congressman Frank Pallone, Jr. (D-NJ)
Janney Montgomery Scott
Lilly Pulitzer
National Science Foundation
Morgan Stanley Smith Barney
Sirius Radio
Museum of our National Heritage
Special Olympics
U.S. Postal Service
Bank of America
American Red Cross
HBO Sports
Environmental Protection Agency
Boston Private Bank and Trust Company
Mass. Museum of Contemporary Art
Condé Nast Publications
Oppenheimer & Co.

George Little Management, LLC
Boston University
Appalachian Mountain Club
Amherst College
Bryce Capital Management, LLC
Brean Murray, Carret & Co., LLC
CBS Sports
Daniel R. Long, Architect & Associates
DeWitt Stern Group, Inc.
ESPN
Partners + Napier
Jewish Film Festival
Winchester Hospital
Kenyon & Kenyon, LLP
Lazard Capital Markets
Lockheed Martin
Merrill Lynch
Congressman Tim Murphy (R-PA)
Meridian Capital Group
National Outdoor Leadership School
Outward Bound
Ralph Lauren
Dartmouth's Tuck Business Bridge Prog.
UPenn Diabetes & Obesity Research Lab
Wild Oats Natural Marketplace
German Marshall Fund
Sony Pictures
Secretary of State Hillary Clinton
Congressman Thomas Reynolds (R-NY)
Boys' Club of New York
Coldwell Banker Real Estate
Seventeen magazine
Tufts Veterinary Research Lab
Smith Opera House
Finger Lakes Health
By Kids For Kids Co.
Riverside Outpatient Clinic
Chelsea Gallery
Children's Defense Fund