Worn
Andrea Miller & Amelia Toelke
With collaborative projects:
Amend
Documenting the Nameplate
Hand Medal Project
Solarium Gallery, February 5-March 1, 2021
Ornament, bauble, bling, trinket, treasure, trimmings, knickknack, frippery, finery, adornment, accessory. These are the words we often use to describe jewelry, marginalizing its importance. But if we look at jewelry through a different loupe we can see that jewelry is much more than an accessory. It is vital to personal expression and a powerful tool for action, protest, and identity formation. Worn brings together artwork, multimedia presentations, and collaborative projects that explore the intersection of jewelry and social issues, showcasing how jewelry is ubiquitous, powerful, private, public, precious, democratic, and so much more.
Andrea G. Miller is an educator and visual artist whose practice is greatly influenced by the traditions of metalsmithing and sculpture, community outreach, and public education. Born and raised in the Midwest, Miller completed her MFA from the University of Wisconsin – Madison and earned a BS in art education as well as a BFA in metals from Ball State University. She maintains an active studio practice and exhibition record outside of the classroom and in 2017 was awarded the Lilly Endowment's Teacher Creativity Fellowship.
Amelia Toelke is a visual artist whose work engages the language of jewelry to explore the complex negotiation between identity, culture, and adornment. Toelke's work activates the space between object and image, reality and representation, revealing her long-time infatuation with flatness. Through a palette of recurring imagery and tropes her work seeks the point where humor and sentimentality meet. Toelke is currently a lecturer at SUNY New Paltz and lives in Chatham, NY.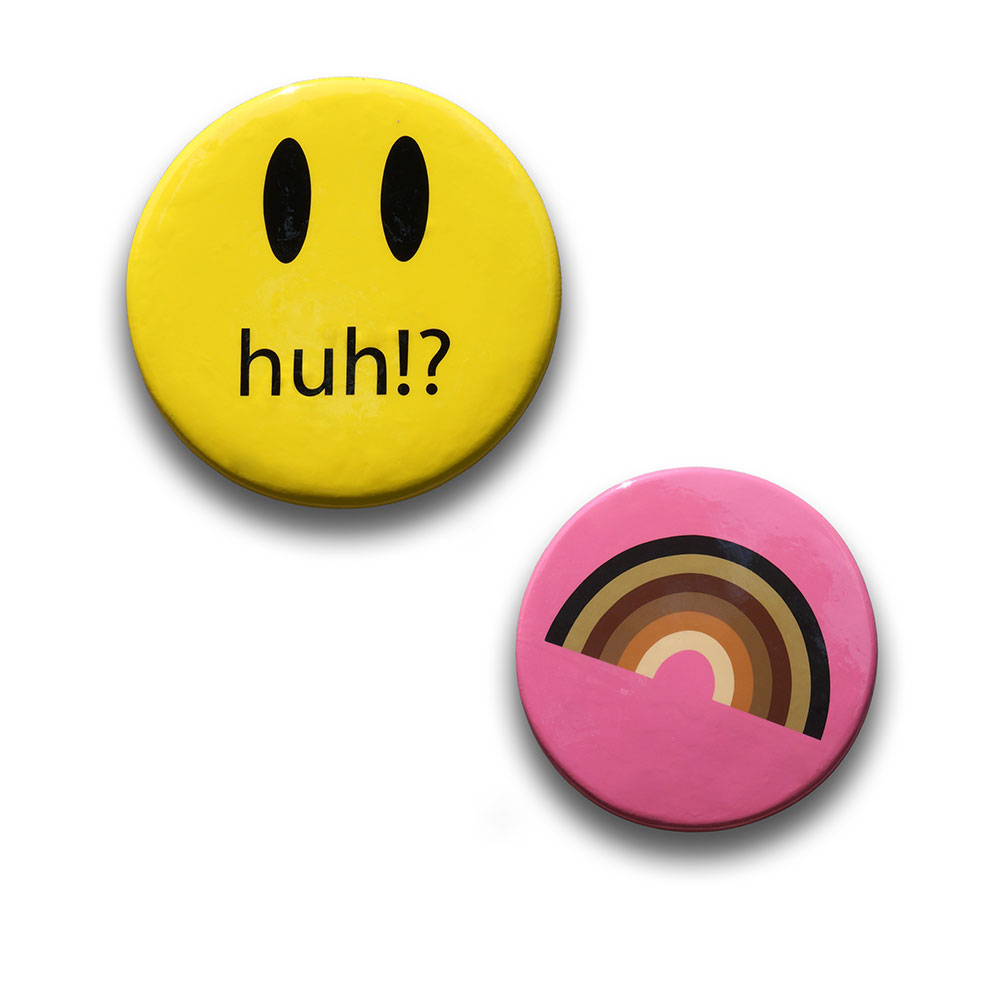 Hair Stories Untold
Curated by Hope Lee & Faithe Bey
Solarium Gallery, March 5-April 25, 2021
Hair Stories Untold features the work of over ten different artists from across the U.S. whose art engages with the subject of Black hair. Through a variety of mediums including photography, print, film, prose, and sculpture, the artists in this exhibition each uniquely communicate their previously un- or under-told stories of the joy, frustrations, intimacies, violences, and beauty of Black hair. Hair Stories Untold will open in tandem with Better than Good: Black Hair in the Art of Nakeya Brown whose work inspired the theme and title. These exhibitions are intended to be in conversation with one another, to multiply the perspectives and create even greater visibility for the issue that ties them together: racialized beauty standards. Importantly, they also celebrate the joy, intimacy, resilience, and creativity of Black hair as it is experienced by those who live it.
Exhibition co-sponsored by The Davis Gallery, Department of Art + Architecture, Africana Studies and Media & Society Departments, Intercultural Affairs Center, Office of Diversity Equity and Inclusion, and William Smith Dean's Office.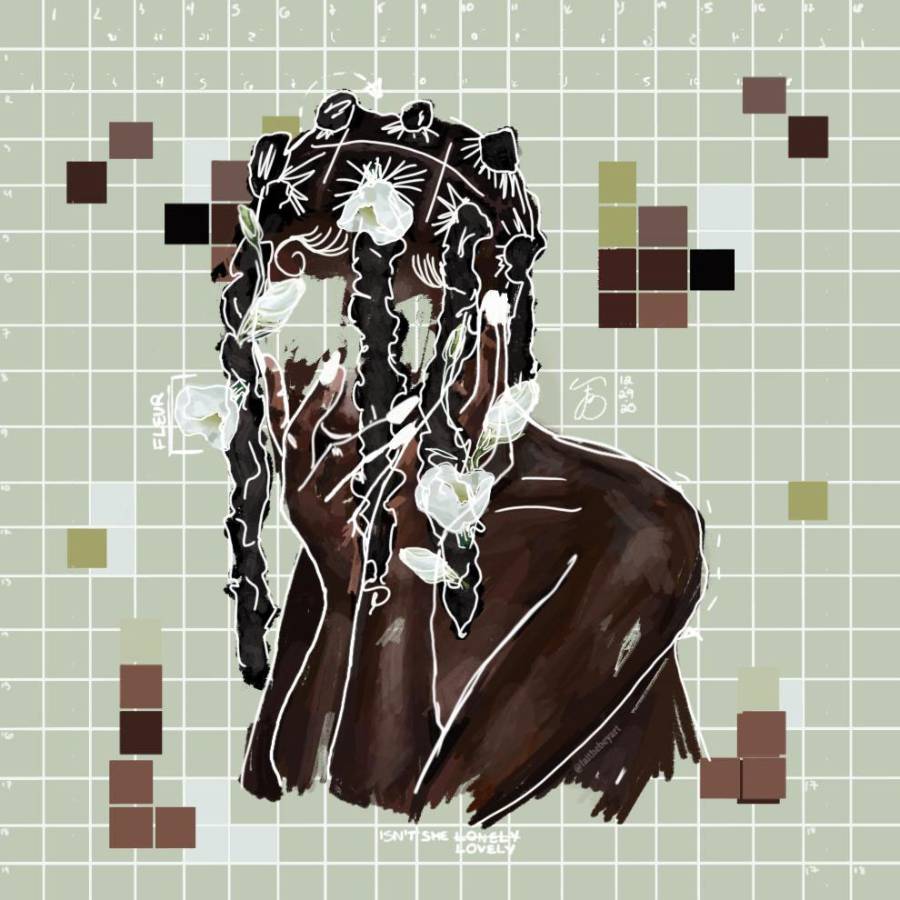 Faithe Bey, Flower-Like Twists, 2020, digital art, 1200 x 1200 pixels