Litzy Bautista '23
Hello! My name is Litzy Bautista and I plan to major in political science and minor in sociology. I am from Los Angeles, Calif., and am currently a first-year at the Colleges. I work at the William Smith Dean's Office, The Café and the Boys and Girls Club. I am also part of the Writing Colleagues Program, am the social media coordinator for Rotaract and a member of PLEN (Public Leadership Education Network). I will also be an RA in Hirshson Hall and working in IT Services next year!
This is what my typical Wednesday looks like:
7:30 a.m. - I wake up and start getting ready for the day. Although I don't have class until 1:30 p.m., I enjoy waking up and eating breakfast.
8 a.m. - I meet up with my friends to eat breakfast every day at Saga. My typical breakfast is eggs, pancakes and whatever fruit they have along with fruit-infused water.
9 a.m. - I head over to the William Smith Dean's Office in Smith Hall, where I assist the deans with paperwork and filing, and help students schedule meetings.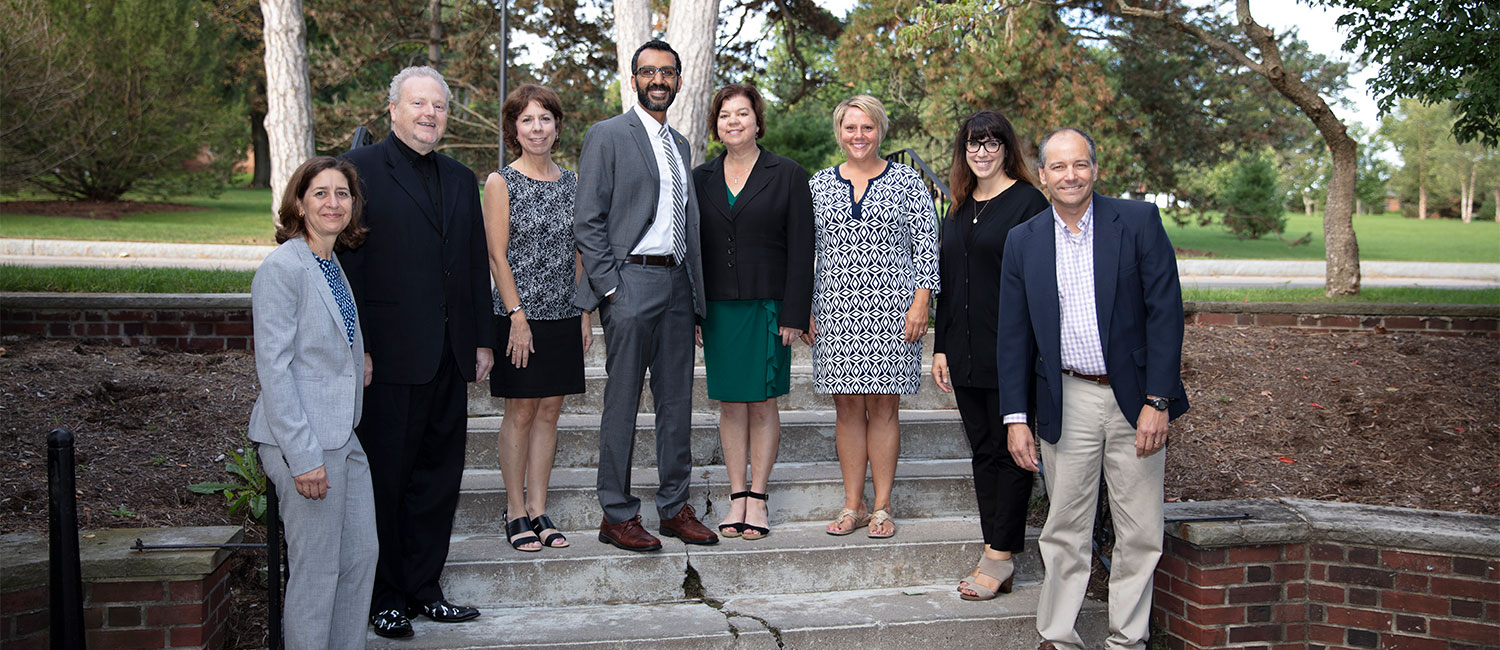 10 a.m. - I get ahead on homework at the library. I usually enjoy sitting on the couches on the second floor or the couches near the windows on the first floor.
11 a.m. - I go over to CTL (Center for Teaching and Learning) to meet with Ingrid Keenan, the Posse 7 mentor. I have bi-weekly meetings with Ingrid to discuss academics and student life.
1:30 p.m. - I attend Intro to Political Theory with Assistant Professor of Political Science Ed Quish. We discuss the works of Plato, Machiavelli, Rousseau and Aristotle.
3:30 p.m. - My favorite time of the day, where I get to work off-campus! I meet with students from the Geneva community at the Boys and Girls Club, assisting them with homework or arts and crafts.
5 p.m. - After a long day, I eat dinner at Saga. My favorite place in Saga is Sakura and I have an ice cream cone after. I enjoy using this time to catch up with friends.
7 p.m. - Every other week I attend Rotaract meetings in Coxe Hall, but when I don't have meetings, I head over to the library to get work done. I'm usually tired by this point of the day and stop by Au Bon Pain to grab an iced caramel macchiato.
11 p.m. - I am usually done with homework and head back to my dorm to shower and watch TV shows before I go to sleep at midnight.
I hope this is helpful! I am always glad to answer questions about how to get involved on campus, courses to take as a first-year and adjusting to life after moving far away from home. You can email me at litzy.bautista@hws.edu or DM me on Instagram @litzy.bautista where I have highlights of some of my favorite memories throughout my first year at HWS.

All the best,
Litzy Bautista.
Request Information
Submit the form below to begin your own HWS journey. As a thank you for your interest in Hobart and William Smith, we'll send a laptop sticker to the address included on the form.
Loading...