Articles and Additional Information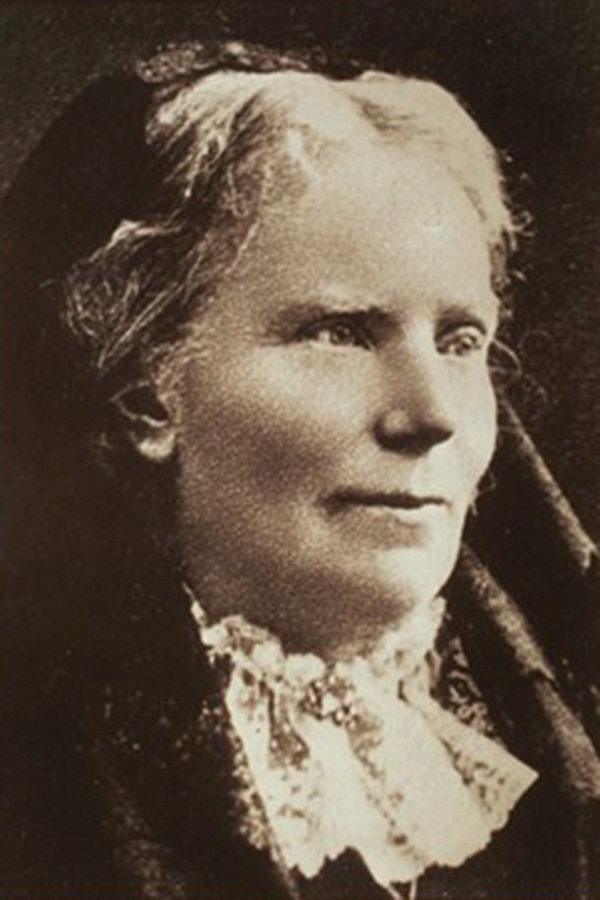 Elizabeth Blackwell's graduation as the first woman Doctor of Medicine in America is one of the proudest moments in the history of Hobart and William Smith. The legacy of Dr. Blackwell remains central to the identity of the Colleges, representing an historic moment in medicine and women's liberation.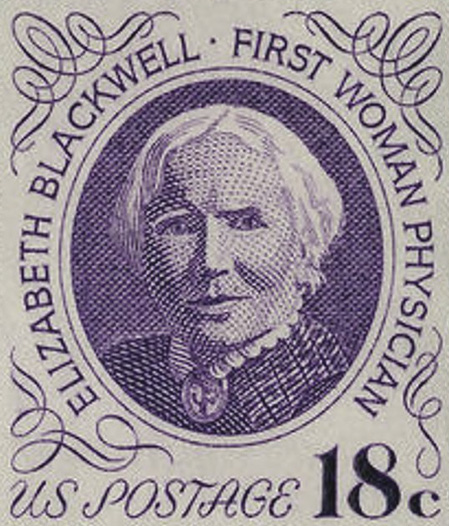 Dr. Blackwell has been honored a number of times in the last two centuries, notably through the creation of the Elizabeth Blackwell Award. In 1974, the Colleges joined with the United States Postal Service in holding first-day-of-issue ceremonies for an 18-cent stamp depicting "Elizabeth Blackwell: First Woman Physician." In 1994, the Colleges dedicated a sculpture of Blackwell as a young woman, by Professor of Art and Architecture A.E. Ted Aub, on the Hobart Quadrangle. An article that appeared in the Fall '94 issue of Hobart and William Smith's alumni magazine, the Pulteney Street Survey, details the making of this sculpture.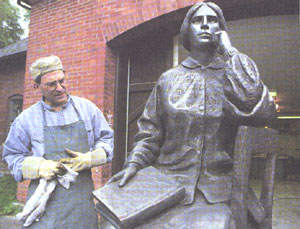 Blackwell in Residence. The Legacy of Dr. Elizabeth Blackwell, the first woman in the U.S. to earn a medical degree, has been immortalized in a sculpture created by Professor of Art and Architecture A.E. Ted Aub. This Pulteney Street Survey Article describes the process (Photo: Geneva Brinton).
More information regarding Dr. Blackwell
Biographies of Dr. Blackwell can be found at:
An online version of an exhibit held at the National Library of Medicine, National Institutes of Health, in Bethesda, Md., in 1999.
Presentation at Blackwell House, an article that appeared in the Finger Lakes Times on May 22, 1909, details the presentation of a portrait of Blackwell for the girls' residence hall.
Margaret Munro DeLancey wrote this impassioned letter – Dr. Elizabeth Blackwell's Graduation – An Eye-Witness Account – after witnessing Blackwell's historic graduation. It is contributed with an introduction by Wendell Tripp.
A project on Dr. Blackwell undertaken as part of an English course at Hobart and William Smith, includes student research undertaken at the Geneva Historical Society. The course, taught by then Assistant Professor of English Sarah Berry, happened in the fall of 2009.
A History of New York City to 1898: These excerpts contain information about the career that followed Dr. Blackwell's graduation from Geneva Medical College.
Celebrating 150 Years of Women in Medicine: The Legacy of Elizabeth Blackwell: This article appeared in the Alumni Journal, the publication of the Syracuse Medical Alumni Association/Foundation of Upstate Medical University.
The Entry of Women into Medicine in America: Education and Obstacles 1847-1910: An article by Meryl S. Justin, with extensive references.
A Persistent Rebel: A detailed examination of Blackwell's struggle in the field, taken from the January 1981 issue of American History Illustrated.
Dr. Elizabeth Blackwell: Determination Helped Her Break Medical Barriers For Women: The August 10, 1999 issue of Investor's Business Daily notes the importance of Blackwell's career as a stepping stone for all women in medical professions.
A History of New York City to 1898: Excerpts from Edwin G. Burrows and Mike Wallace note the importance of Blackwell's contributions to the City of New York.
History of the New York Infirmary: Copied from The Silver Bell issued for The Benefit of the New York Infirmary for Women and Children, by Alice Duer Miller, this article discusses some of the barriers Dr. Blackwell encountered in her collegiate and professional careers.
On This Day: March 19, 1864: Taken from the New York Times Learning Network, which featured a cartoon from Harper's Weekly about a sanitary fair. Dr. Blackwell was active in the Sanitary Commission, and the article gives history about the Commission and Dr. Blackwell's involvement.
Woman Attends Medical School: Copied from the publication Old News, May/June 2003 issue. Author Michael Fuller gives a history of Blackwell's life, from her decision to enter medical school to her death.
Ashville, N.C., has a memorial to Dr. Blackwell as part of their Asheville Urban Trail.