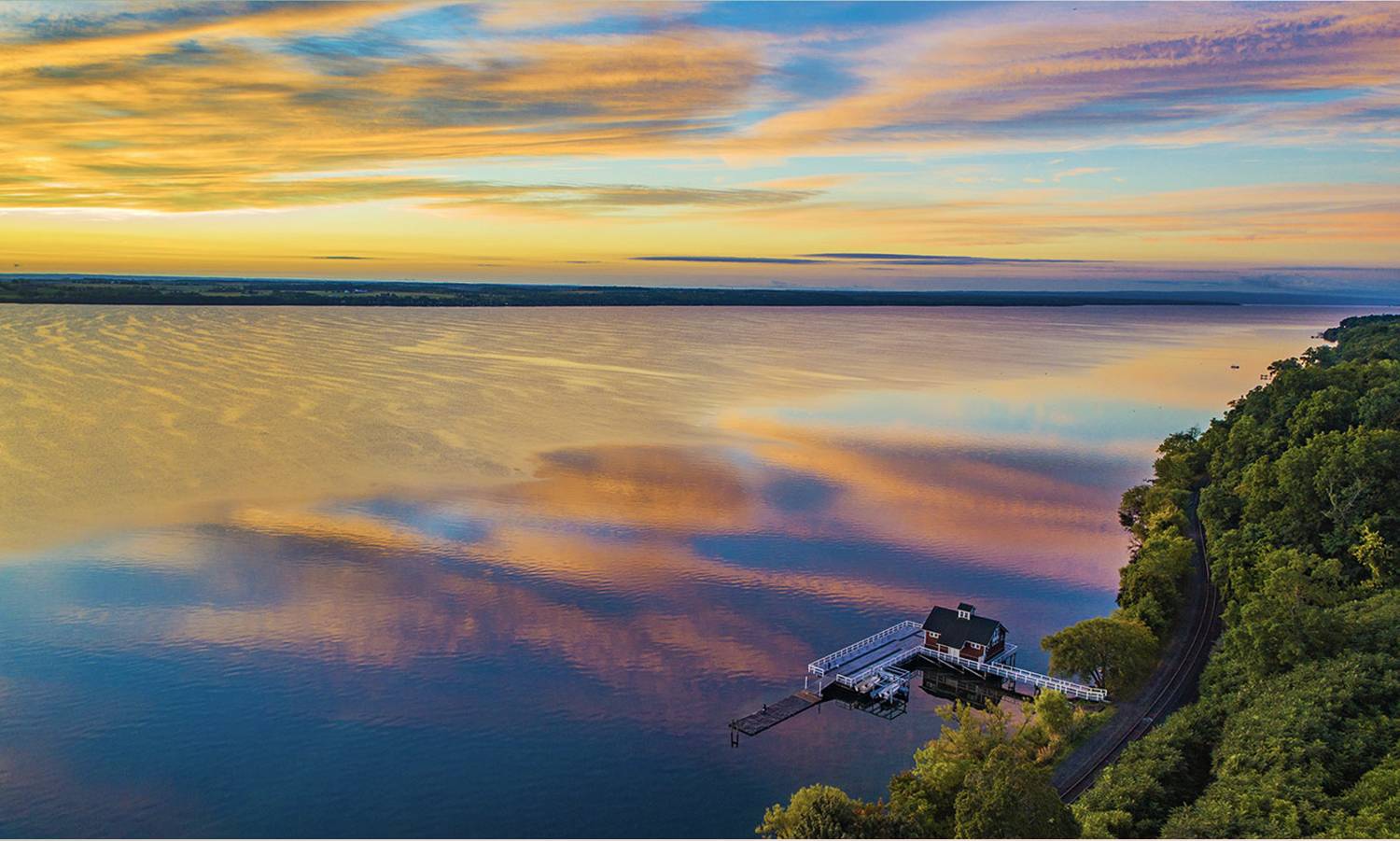 Lisa Yoshikawa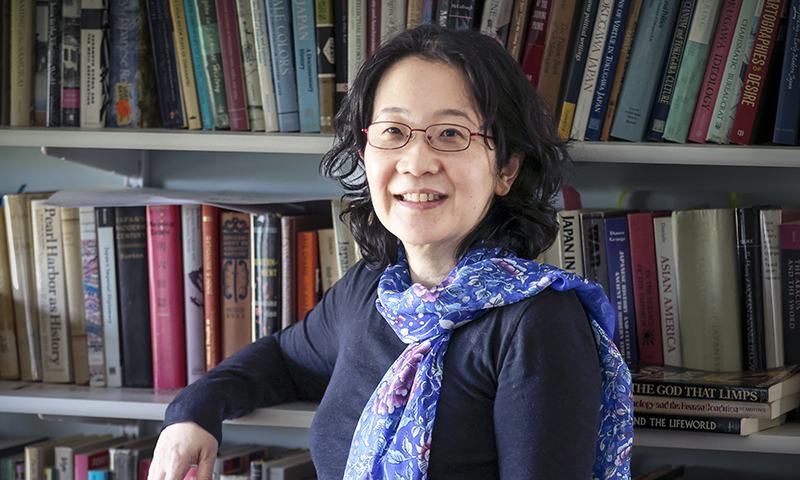 Lisa Yoshikawa
Professor of History
Joined faculty in 2006
Ph.D., Yale
M.Phil., Yale
M.A., Yale
B.A. Wellesley
Contact Information
Scholarly Interest
Japanese empire, knowledge production, International History, environment, history of science
Research
Current projects:
I am working on a book manuscript, The Empire's Menagerie: Mapping Animals in Imperial Japan, which examines how zoologists and zoogeographers in Imperial Japan's metropole and colonial Taiwan imagined and mapped the empire's non-human animals as the Japanese empire expanded and incorporated territories and species between the 1860s and 1940s. The book explores how the process required negotiation of political and faunal boundaries, and how it impacted human and non-human animal relationships and the environment.
I am also working on a project examining coral and coral reef research in the Japanese empire and beyond.
Courses Taught
I teach courses on premodern and modern Asia-Pacific, with focus on oceanic and terrestrial empires, colonialisms, cross-cultural and cross-species encounters and conflicts, nation-building, the environment, and world history.
Recent courses:
ASN 101/HIST 107 Trekking through Asia
ASN/HIST 120 Making of the Samurai
HIST 202 Japan since 1868
ASN/HIST 242 Riding with Genghis Khan
ASN/HIST 305 Shōwa through the Silver Screen
HIST 320 Asia Pacific Wars: Histories and Memories
HIST 324 Barbarian Empires: Pirates, indigenous peoples, sea otters
Select Independent Studies topics:
Death and Burial Rituals in Asia; Re-Orienting Japan (history of tourism); "Repatriation" Project to North Korea; Red Panda Conservation in Asia; Animal Conservation in China; Lemur Conservation in Madagascar; China in Africa under Mao; Ramen culture in Japan; Gender and Food in Japan; History of Japanese Women Through Films; Tokugawa Intellectual History: Kokugaku; Modern Environmental History of China and Japan; Recent Historiography of Modern China; Tokugawa Culture: Aesthetics; Vietnamese History Survey
Publications
Making History Matter: Kuroita Katsumi and the Construction of Imperial Japan. Harvard Asia Center, March 2017; e-book from Brill, May 2020.
"From Colonial Science to the Genome age: The Politics of Asian Giant Salamander Conservation." Animal-Human Interactions in Anthropocene Asia, ed. Victor Teo. Routledge, March 2023.
"Diluvial Nation: Building Imperial Japan Through Floods." Disaster Management and Prevention: An International Journal 30, no. 1 (2021): 22-34; EarlyCite October 2020.
「近代日本の国家形成と歴史学:黒板勝美を通じて」『立教大学日本学研究所年報』nos. 14/15 (2016.08): 15-25. "The Making of Modern Japan and the Historical Profession: A look through Kuroita Katsumi." In Rikkyō University Japanese Studies Research Institute Annual Report. In Japanese.
Recent presentations (invited talks, conference papers, podcast episodes, etc.):
2022      "How not to exploit the planet, or: Considering movements for greater sustainability and welfare (A case study of Imperial Japan)." National Cheng Kung University. 17 November (Tainan, Taiwan)
2022    "Same islands, different masters: imagining conservation anew after Pearl Harbor." European Society for Environmental History Conference. 4-8 July. (Bristol, UK)
2022    "Globalizing coral reef research: Japanese scientists and interwar oceanic knowledge exchange." World History Association Conference. 23-25 June. (Bilbao, Spain)
2022      "What makes an animal Taiwanese?: Natural Monuments and Endemism in Colonial Taiwan." Association for Asian Studies Conference. 24-27 March. (Honolulu, HI)
2021      "Recipe for Ecological Disaster: Imperial Japan, Rural Rehabilitation, and Zoogeography." East Asian Environmental History Conference. 7-10 September. (Kyoto, Japan)
2021      "Making Animals Japanese: Natural Monument Designation in Imperial Japan." Postponed from August 2020 due to COVID. Panel Organizer, "Debating Memorials and Monuments: Great Men, War Sites, and Animals in Imperial Japan and Beyond." European Association for Japanese Studies. 24-28 August. (Ghent, Belgium)
2021    "May the peripheries lead us to the center: interwar Japanese zoology in Micronesia." International Congress of History of Science and Technology. 25-31 July. (Prague, Czech Republic)
2020      "Why Protect Eels, Cranes, and Rabbits?: The Environment in Imperial Japan's Natural Monument Preservation." American Society for Environmental Studies; paper accepted and conference canceled due to COVID. 25-29 March. (Ottawa, Canada)
2019    "From Colonial Science to the Genome Age: The Politics of the Asian Giant Salamanders." Animal-Human Interactions in Anthropocene China and Asia: Interdisciplinary Approach. University of Hong Kong. co-sponsored by Harvard-Yenching Institute. 4-5 December. (Hong Kong, Hong Kong SAR)
2019      "Amphibian Stews and Fried Insects: Animal Delicacies and "Bizarre Eats" in Imperial Japan." Have You Eaten Yet? The History and Culture of Food in East Asia. University of San Francisco Center for Asia Pacific Studies. 17-18 October. (San Francisco, CA)
2019      "Fishing for Intangible Bounty: Knowledge, Pacific Fauna, and Japan's Oceanic Empire." Knowledge, Materiality, and Environment in Transpacific Histories of Oceanic Transformation. Co-sponsored by the Max Planck Institute for the History of Science, Free University, and Humboldt University. 11-12 April. (Berlin, Germany)
2019      "Professionalising Japan's Past." Podcast episode, 15past15 podcast series on global history, hosted by Martin Dusinberre and Birgit Tremml Werner. University of Zürich. February. (Zürich, Switzerland)
2018      Discussant. Co-productions of Time in East Asia and Europe: Second conference of the joint HERA project, "East Asian Uses of the European Past." University of Zürich. 6-9 September. (Zürich, Switzerland)
2018      "Changing Times: Japan's Academic Historians on the Nation and Empire." Making the Past in Asia, Weltperspektiven I: East Asia (MAS in Applied History). University of Zürich. 6-9 September. (Zürich, Switzerland)
2018      "What's Science Got to Do with It?: Asian Studies in the Anthropocene." Panel chair, "Asian Studies and Historiographies." Asian Studies Association of Australia Conference. 3-5 July. (Sydney, Australia)
2018    "Episode 29—Meiji at 150 Podcast." Podcast episode on the 150th anniversary of the Meiji Revolution, hosted by Tristan Grunow. University of British Columbia. June. (Vancouver, Canada)
2018    "Investigating Japan's Pacific Fauna: The nineteenth to twentieth century formation of specimen trade and research networks, and their local, national, and global impacts." The Environmental History of the Pacific World. Sponsored by Rachel Carson Center, Sun Yat-sen University, and Renmin University. San Yat Sen University. 24-26 May. (Guangzhou, PRC)
2018      "Diluvial Nation: Modern Nation and Empire Building Through Natural Disasters." Asian Extremes: Climate, Meteorology, and Disaster in History. Asia Research Institute, National University of Singapore. 17-18 May. (Singapore)
2017      "Eco-branding: Rural revitalization in the aftermath of Biomass towns." European Association for Japanese Studies. 30 August-2 September. (Lisbon, Portugal)
2017      "When Pharmaceutics Become Sacrosanct: Redefining Fauna in Japan's Modern Nation-Building." International Congress on Traditional Asian Medicines Conference IX. 6-12 August. (Kiel, Germany)
2017     "Constructing and Patrolling Inter-species Border in Japan." Association for Asian Studies in Asia. 24-27 June. (Seoul, Korea)
2017    "Leopards for Sale! Salamanders for Sale!: Animal Trade and Empire Building in Meiji Japan." Panel organizer, "Animals and Empires: Negotiating Nonhuman Actors and Imperialism in Northeast Asia." Association for Asian Studies. 16-18 March. (Toronto, Canada)
2016    "Mutualism, Parasitism, or Somewhere In-between?: Symbiosis of Tourism and the Modern Preservation Enterprise in Japan." International Japanese Studies Association of Spain. 5-8 October. (Madrid, Spain)
2016「シーボルトと大山椒魚」"Siebold and the Giant Salamander." In Japanese. Japanisch-Deutsche Gesellschaft in Shonan. 31 July. (Fujisawa, Japan)
2016    "Exporting to Extinction?: Animal Conservation and Western Imperialism in Meiji to Taishō Japan." Asian Studies Conference in Japan. 2-3 July. (Tokyo, Japan)
2015「近代日本の国家形成と歴史学:黒板勝美を通じて」"The Making of Modern Japan and the Historical Profession: A look through Kuroita Katsumi." In Japanese. Rikkyō University. 19 December. (Tokyo, Japan)
2015      "They Witnessed Noah's Arc: Early Twentieth Century Japanese Studies and Discourse on the Japanese Giant Salamander." Association for East Asian Environmental History. 22-25 October. (Takamatsu, Japan)
2015      "Making Science Matter: Nation-Building Through Resource Preservation in Taishō Japan." International Conference on the History of Science in East Asia. 6-10 July. (Paris, France)
Select grants:
Fulbright Taiwan U.S. Senior Scholar; ASIANetwork Student-Faculty Fellowship; Tanaka Memorial Fellowship; ASIANetwork Speaker Bureau grant (institutional); National Endowment for Humanities Institute; Luce Asian Environment Grant; Freeman Asia Grant
PROFESSIONAL AFFILIATIONS
American Historical Association; Association for Asian Studies; Association for East Asian Environmental History; European Society for Environmental History; European Association for Japanese Studies; American Society for Environmental History; International Society for the History of East Asian Science Technology and Medicine; World History Association