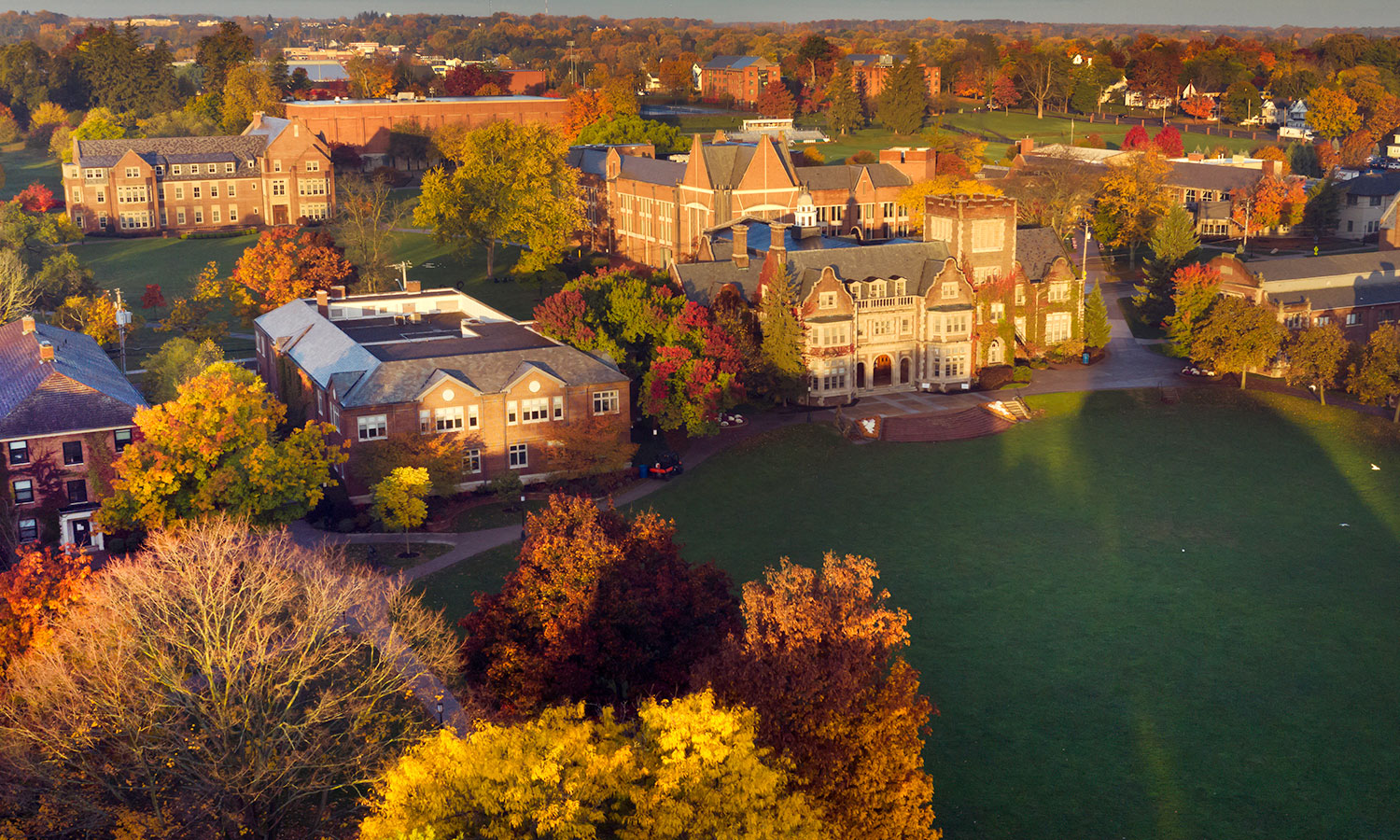 Financial Aid
AID RENEWAL PROCESS
Hobart and William Smith Colleges are committed to working with our students and families to ensure they are able to reach their educational goals. Renewal of financial aid is an important step in this process.
Students receiving HWS scholarship or grants will receive those funds for a maximum of 8 semesters unless a 9th semester waiver is granted. To be considered for a 9th semester, please contact the financial aid office at (315) 781-3315 or finaid@hws.edu.
Financial aid awards for non-international students are for one year only. To renew your financial aid award please note the following steps below to ensure timely review. If your financial picture has changed significantly during this time, please submit a letter of explanation to the Office of Financial Aid.
ALL STUDENTS APPLYING TO RENEW THEIR FINANCIAL AID MUST SUBMIT THE FREE APPLICATION FOR FEDERAL STUDENT AID (FAFSA).
The FAFSA can be found at www.fafsa.gov and is available October 1. The preferred deadline for completion of the FAFSA is May 1, and our school code is 002731. In order to complete the FAFSA, the student and one parent must have an FSA ID number which will serve as your electronic signature.
Is the Data Retrieval Tool (DRT) available October 1st to file the 2022-2023 FAFSA?
Yes. On October 1, students and parents will be able to fill out their FAFSAs for the 2022-2023 academic year with the help of the IRS Data Retrieval Tool (DRT).
What should parents know before filing their FAFSA?
The FAFSA asks for income and tax information from two tax years prior. That means on the 2022-2023 FAFSA, students and their parents will report their 2020 income and tax information, rather than their 2021 income and tax information. This is great news because it means that students and parents don't need to wait until their tax returns from the 2021 year are filed before applying–they can apply as early as October 1, which will give them more time to consider their options for paying for college.
In order to better protect financial aid applicants' information, starting this year the Department of Education has announced the DRT will "limit the information that displays to the applicant in order to enhance the security and privacy of sensitive personal data transferred to the FAFSA from the IRS." Sensitive data, such as adjusted gross income, will not be displayed to the applicants.
Mistakes can delay a student's application and limit the amount of aid they may be eligible to receive. To avoid errors, parents and students should carefully read all the questions on the FAFSA. On NASFAA's website, parents and students can review our list of the most common FAFSA errors. This list should be reviewed before submission.
The FSA ID, made up of a username and password, is used to confirm an applicant's identity when they are accessing their financial aid information and electronically signing their federal student aid documents. While you are not required to have an FSA ID to complete and submit a FAFSA on the Web application, it is the fastest way to sign your application and have it processed. It is also the only way to access or correct your information online, or to pre-fill a FAFSA on the Web application with information from your previous year's FAFSA. Parents and students who don't already have an FSA ID can create one now online.
To fill out a FAFSA, you can manually input your tax information. Remember, if you're filling out the 2022–2023 FAFSA form, your 2020 tax information is required (not 2021).
NEW YORK STATE (NYS) TAP APPLICATION
NYS residents with a New York State net taxable family income of $80,000 or less may qualify for a Tuition Assistance Program grant ranging from $500 – $5,665. All NYS residents listing a NYS school on the FAFSA have two ways to apply for TAP.
If you file your FAFSA on the web you will be prompted to complete your TAP application online at the same time. We encourage you to do so to expedite the entire application process. OR
If you file the FAFSA electronically and forget to complete the TAP portion, you must go online at a later date to complete your application.
An estimate of your TAP eligibility will be included in the offer of financial assistance from Hobart and William Smith Colleges. NYS HESC will send a copy of the award certificate via email, if an email address is provided, once the NYS budget is passed for the following year.
*Late FAFSA submissions will be subject to a reduction in HWS Grant funding.
Upperclass students who have not previously applied for financial aid, but are interested in receiving need-based assistance can submit the following:
US students and/or eligible non-citizens - FASFA
International students - College Board's CSS Profile
ADDITIONAL INFORMATION