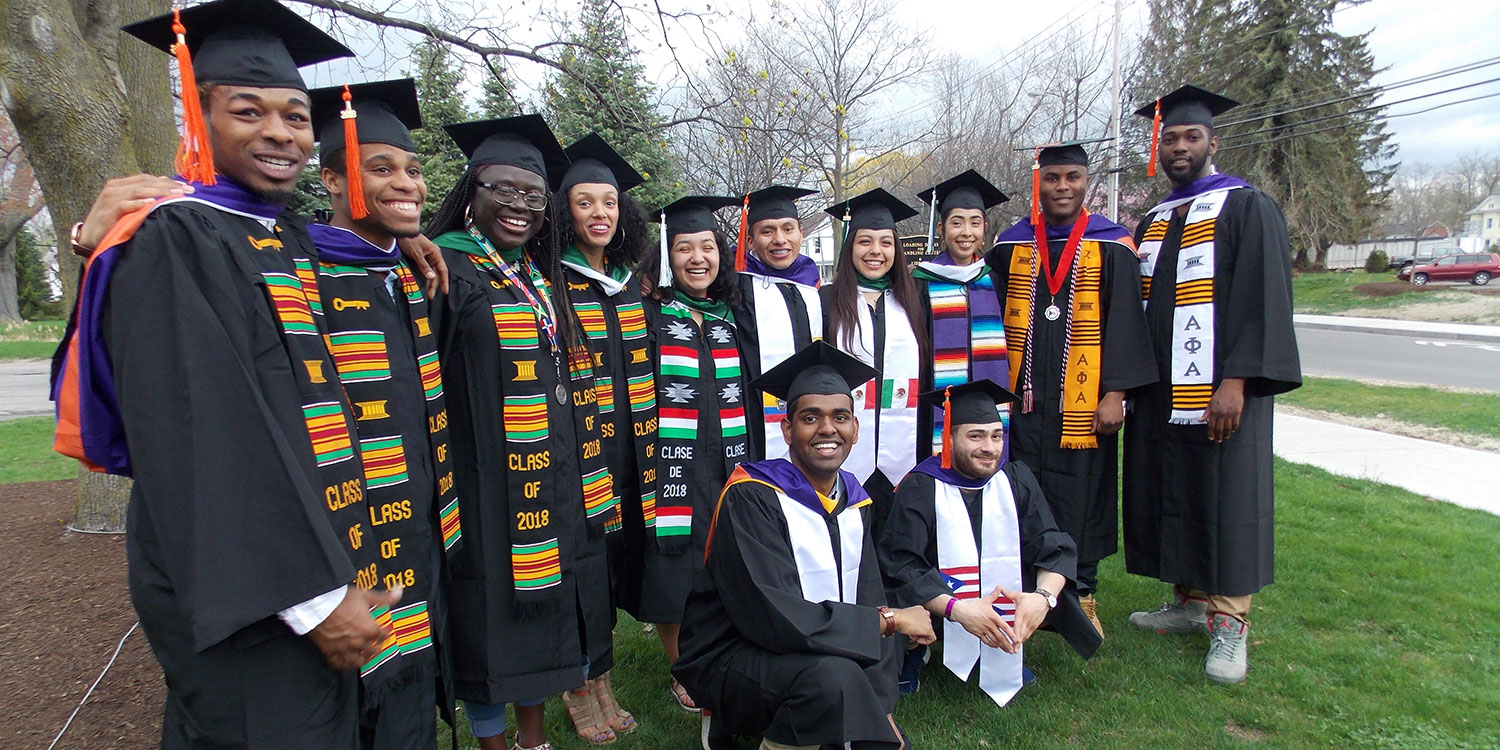 INTERCULTURAL AFFAIRS
The Intercultural Social Justice Dialogues
The Intercultural Social Justice Dialogues is an ongoing initiative of the collaborative programs and initiatives affiliated with the Office of Intercultural Affairs at Hobart and William Smith Colleges. This series is born out of a need to provide justice-minded visions of our community and our world. On this page you will find contributions from our campus, community, national and international scholars, activists and educators. We invite you to explore the recorded talks and transcripts, and use them in your learning spaces and for your own personal enrichment!
Faculty

Respected scholars and scientists, HWS professors are also devoted educators whose ability to teach, guide and collaborate with students is enhanced by knowing them so well as individuals.

Meet Your Guides

The Curriculum

One required course, eight educational goals and a capstone experience set you up for success by developing the skills you'll need to build your brightest future.

Plan Your Path

Advising and Mentorship

From your first-year adviser to the professor guiding your research, your writing center fellows to the alums who reach back to guide your best path forward, mentorship is a proud HWS tradition and community-wide commitment.

Learn the Ropes

Research and Honors

Join a professor's lab as a paid assistant, collect water samples on an HWS-owned research vessel or launch an independent Honors thesis project — or try all of these.

Dive Deep

Experiential Education

The HWS centers for research, action and thought create constant opportunities to explore your interests, expand your sense of the world and prepare for your future. You'll gain meaningful, hands-on experiences that will distinguish your résumé and prepare you for impact and flexibility as you begin your life after college.

Jump In

Deans' Offices

Sometimes, the very best way to think about your future is to be fully immersed in your present. The Deans' Offices are here to help you make the most of your HWS education, facilitating connections among the academic, residential and co-curricular worlds, and helping you navigate challenges and opportunities.

Chart Your Course

The Library

At the heart of campus is the Warren Hunting Smith Library, where students gather to study, perform research and get assistance from trained librarians. Also here are the Information Technology Help Desk, the Digital Learning Team and the Center for Teaching and Learning.

Study Smart

Center for Teaching and Learning

Enhance your writing, improve your study habits, prep for class presentations, showcase your academic research, access disability resources, and along the way become the best version of yourself as a student and scholar.