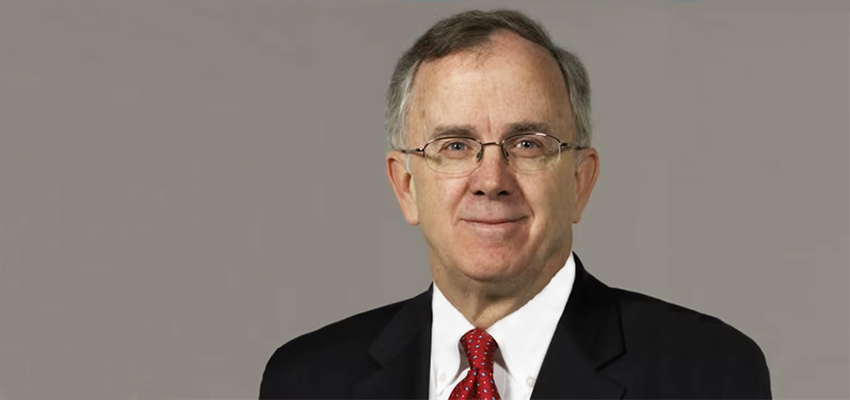 HWS News
25 October 2021 • Alums • Sustainability Collier '73 Honored for Great Lakes Leadership
The Great Lakes Protection Fund recognized Rob Collier '73 for the trailblazing environmental program network he created, which has inspired similar programs across the country.
Rob Collier '73, the retired former president and CEO of the Council of Michigan Foundations, was awarded the 2021 Great Lakes Leadership Award in honor of his efforts to protect the health of the Great Lakes basin and the people who live in the region. He is one of six individuals the Fund is recognizing for their trailblazing efforts on behalf of the Great Lakes.
While leading the Council of Michigan Foundations, Collier created the first network of community foundation environmental programs in Great Lakes coastal cities, which launched a national movement of similar efforts. His work helped community foundations stretching from Duluth to Rochester, including Canadian neighbors in cities like Toronto.
"Rob saw the chance to unleash home-grown action to restore the health of the Great Lakes. He led work that helped community foundations take a leadership role in taking steps to ensure a better future for our Lakes and their communities," says David Rankin, executive director of the Great Lakes Protection Fund. "With participation from 40 shoreline foundations, Rob was a key figure in creating a new network of local environmental programming designed by community leaders. His work has been the model for similar efforts along the Mississippi River, in California, and elsewhere. For that he is a trailblazer."
Established 25 years ago, the network has since generated endowed funds for the environment that now exceed $50 million across the Great Lakes basin.
"Thanks to convenings and education hosted by shoreline community foundations, there is heightened public awareness of the Great Lakes as vital to the economy and quality of life for present and future generations," says Collier. "Thousands of residents and visitors are engaged as advocates due to regional and multi-generation partnerships uniting environmental nonprofits, business leaders, local government officials, young people, and others. With start-up funds from the Great Lakes Protection Fund and private foundations, and growing numbers of donors to environmental endowment funds at their community foundations, this momentum will continue."
The Great Lakes Protection Fund is the impact investor for the Great Lakes. Over the past three decades, the Fund has invested $91 million in projects and teams that are pioneering new technologies, practices and financing strategies to restore and protect the health of the Great Lakes. From improved water quality to sustainably managed forests to fewer invasive species entering the lakes, the Fund launches and accelerates innovations that consistently lead to long-term improvements throughout the region.
This is the third year for the Great Lakes Leadership Award. Learn more here.