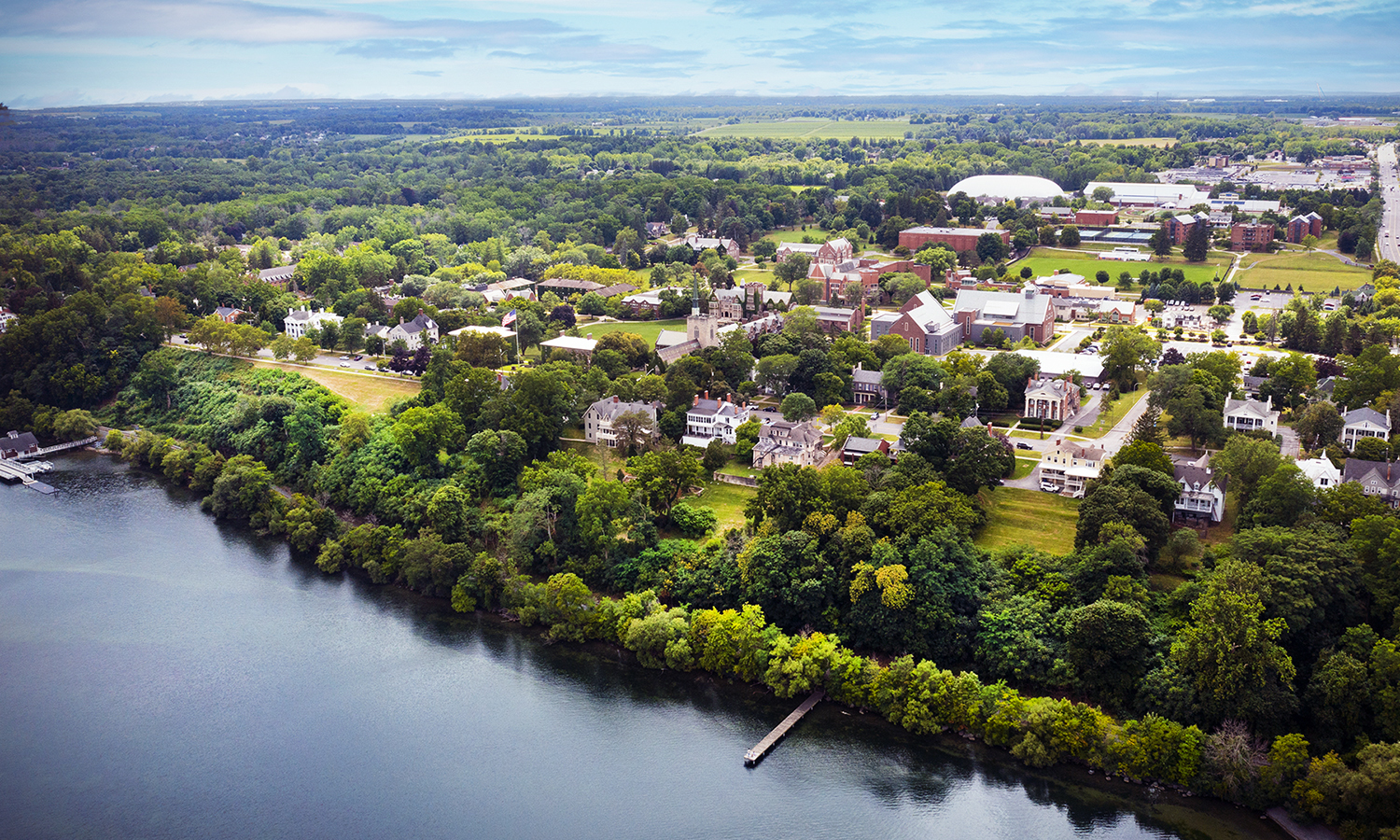 HWS News
19 August 2022 • Alums Celebrating the Largest Fundraising Year in HWS History
New gifts and commitments to Hobart and William Smith totaled nearly $40 million during the 2021-22 fiscal year.
Shattering every giving record in the history of Hobart and William Smith, during the 2021-22 fiscal year that ended on June 30, the Colleges received gifts from more than 5,200 donors for a total of $39.9 million raised. That's $12.2 million more than had previously been raised in one year. Gifts during the 12-month period, including 11 of $1 million or more, support the Colleges' efforts to expand scholarships and financial aid, enhance student experiences and drive academic excellence.
"The significant support from our alums, parents and friends is especially appreciated during our Bicentennial year," says President Mark D. Gearan L.H.D. '17, P'21. "We are excited to build upon our proud history of providing a transformative educational experience to talented students. I am grateful to all those who contributed and the confidence they share in our future. Our Advancement team worked tirelessly under the able leadership of Bob O'Connor and former President Joyce Jacobsen to achieve these impressive results and our students, faculty, staff and coaches will benefit from their efforts."
Chair of the Board of Trustees Craig Stine '81, P'17 is equally effusive. "I'm a big believer that success breeds success, and I think this year will serve as a launchpad for future record-breaking years," he says. "As we celebrate the Hobart Bicentennial in 2022, there can be no stronger indication of our bright future."
Donations this past year include more than $10 million in annual giving; the record-breaking Athletic Day of Donors, which brought in close to $1 million this winter; and more than 40 commitments of $100,000 or more supporting a number of institutional priorities.
"We had a very good year and we are most grateful for the investment so many made in our students and this extraordinary community," says Vice President for Advancement Bob O'Connor. "As a parent of a graduate and a current senior, I am witness to the transformational experiences our faculty and staff provide to our student body. And, as our aspirations and goals continue to climb, we are committed to meeting those expectations as we prepare for the next 200 years."