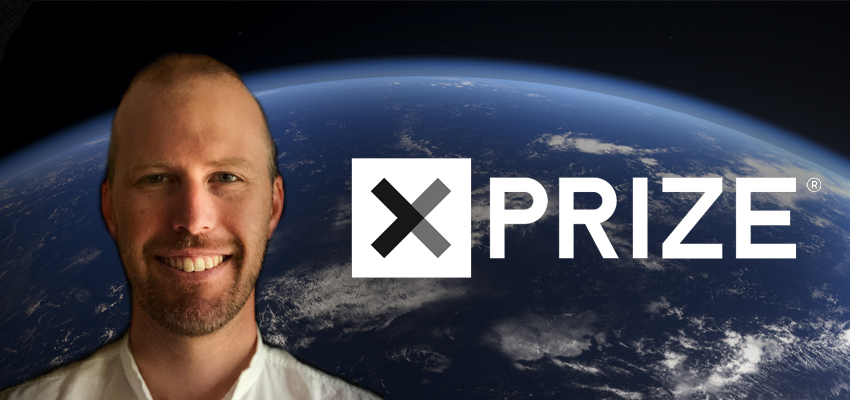 HWS News
10 January 2022 • Alums • Entrepreneurship • Sustainability Mulligan '07 to Judge Musk-funded XPRIZE Competition
Jamey Mulligan '07 has been selected as a judge for the $100 million XPRIZE for carbon removal, a global competition designed to fight climate change by rebalancing the Earth's carbon cycle.
A senior scientist at Amazon, Jamey Mulligan '07 is serving on a panel of 12 judges for the four-year XPRIZE competition for carbon removal, funded by Elon Musk and the Musk Foundation. Competition participants are tasked with creating and demonstrating solutions that can draw carbon dioxide directly from the atmosphere or oceans, and then sequester the gas durably and sustainably.
Mulligan explains that while reducing carbon emissions is crucial, current levels mean "you also have to figure out how to take some out of the atmosphere.…There are multiple technologies that we know work; the challenge is cost — which solution can scale the fastest, at the lowest cost, and who's going to pay for it? The XPRIZE is one element of that puzzle."
At Amazon, Mulligan serves as the technical and strategy lead on the company's carbon neutralization team. His work focuses on assessing a range of natural and technological measures for carbon removal and abatement on feasibility, lifecycle performance, cost, social impact and scalability parameters, as well as implementing strategies to scale those measures.
He previously held positions at the World Resources Institute, where he built and led the institute's U.S. carbon removal practice, and the White House Office of Management and Budget. He has played a role in several major climate initiatives, including the LEAF Coalition, Amazon's Agroforestry and Restoration Accelerator, and the U.S. Climate Alliance Natural and Working Lands Initiative.
After graduating from HWS with a B.A. in public policy, Mulligan went on to earn an M.S. in natural resources and environment and an M.A. in applied economics at the University of Michigan.
XPRIZE carbon capture teams can be composed of college students, high school students, startups, small to midsize companies, community-based organizations, families or individuals.
Mulligan and his fellow judges, chosen for their expertise in the science and engineering of carbon removal, will review the submissions and make all award decisions. The competition will last through Earth Day 2025.