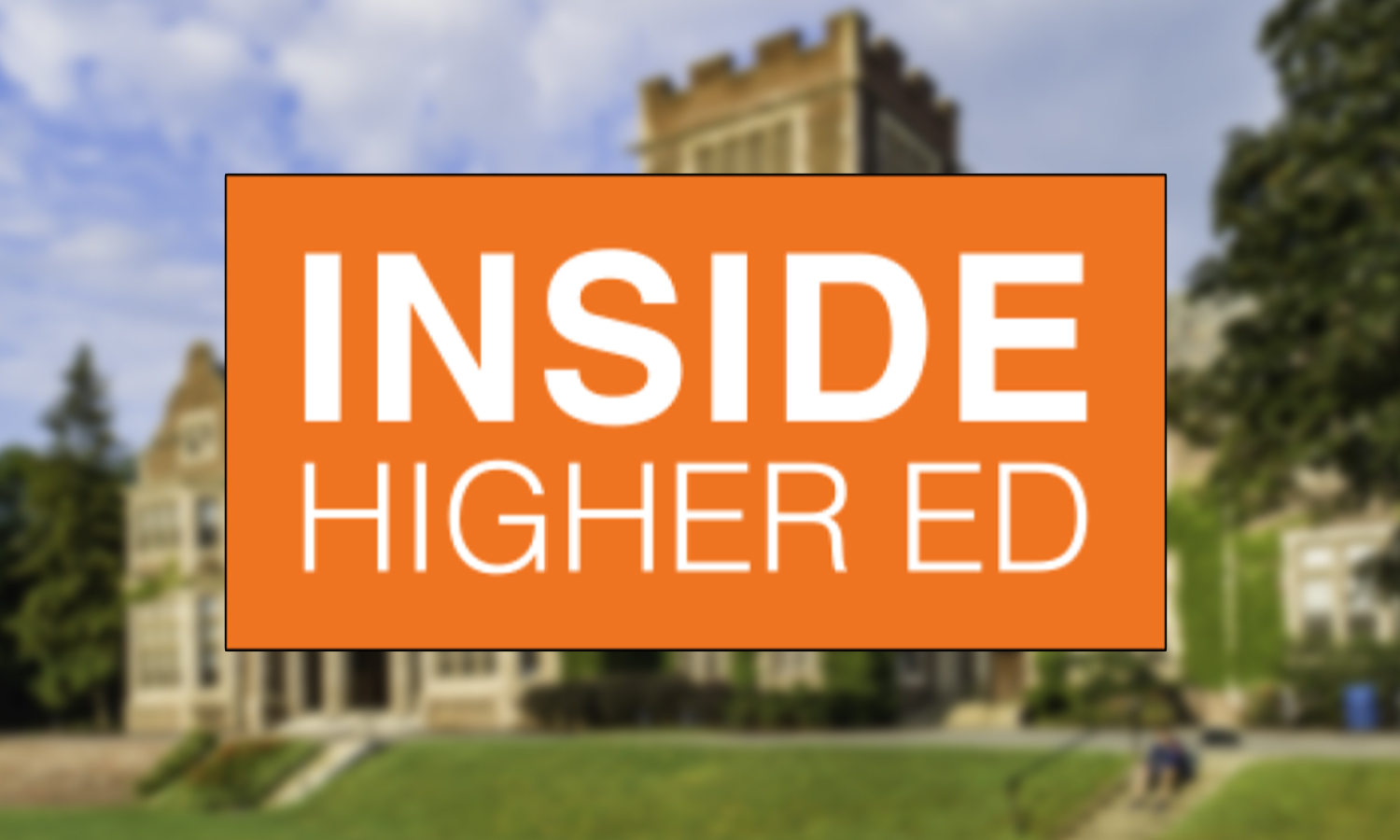 HWS News
31 March 2023 • Faculty MaKinster Writes on Ways to Make Campuses More Inclusive
Administrator gives tips from experiences as a transgender woman.
Senior Associate Provost for Curriculum, Assessment and Strategic Planning and Professor of Science and Environmental Education Jamie MaKinster recently shared ways to make college campuses more gender inclusive in an opinion piece in Inside Higher Ed.
In "Creating a More Gender-Inclusive Campus," MaKinster shares from her own experiences transitioning while working at a higher education institution and the challenges she faces. MaKinster explores the effects of being misgendered and how that affects a person's mental health and the existential questions it raises.
To help make college campuses more inclusive for transgender students, faculty and staff, MaKinster recommends administrators in leadership positions implement the sharing of pronouns, become proficient in gender-inclusive language and make sure someone is using correct pronouns or not assuming genders in written communications.
"My hope for our future is that when young people on our campuses ask existential questions such as 'Is my existence valid?' 'Do I deserve the rights I'm afforded?' 'To what extent do others feel like I should exist?' the answers that they hear in their heads and on their campuses are 'Your existence is valid,' 'Your gender identity is beautiful' and 'You deserve the same specific rights, privileges and respect as everyone else,' MaKinster says.
The coauthor of several books and dozens of articles and chapters, MaKinster has taught courses at HWS since 2002 focused on teacher education, scientific inquiry, the national parks, citizen science, educational leadership and environmental sustainability. Since 2006, she has served as executive director of the Colleges' Environmental Studies Summer Youth Institute. She holds a B.S. from Indiana University of Pennsylvania, an M.S. from the University of Louisiana and a Ph.D. Indiana University, Bloomington.
As Senior Associate Provost, MaKinster oversees Maymester, Summer Session and J-term programs; department and program reviews; administrative support for curricular assessment; and support for academic advising. She also serves as a member of the Committee on Academic Affairs and works with the Provost and Dean of Faculty on issues involving the State Education Department, among other duties.
Read more about MaKinster.