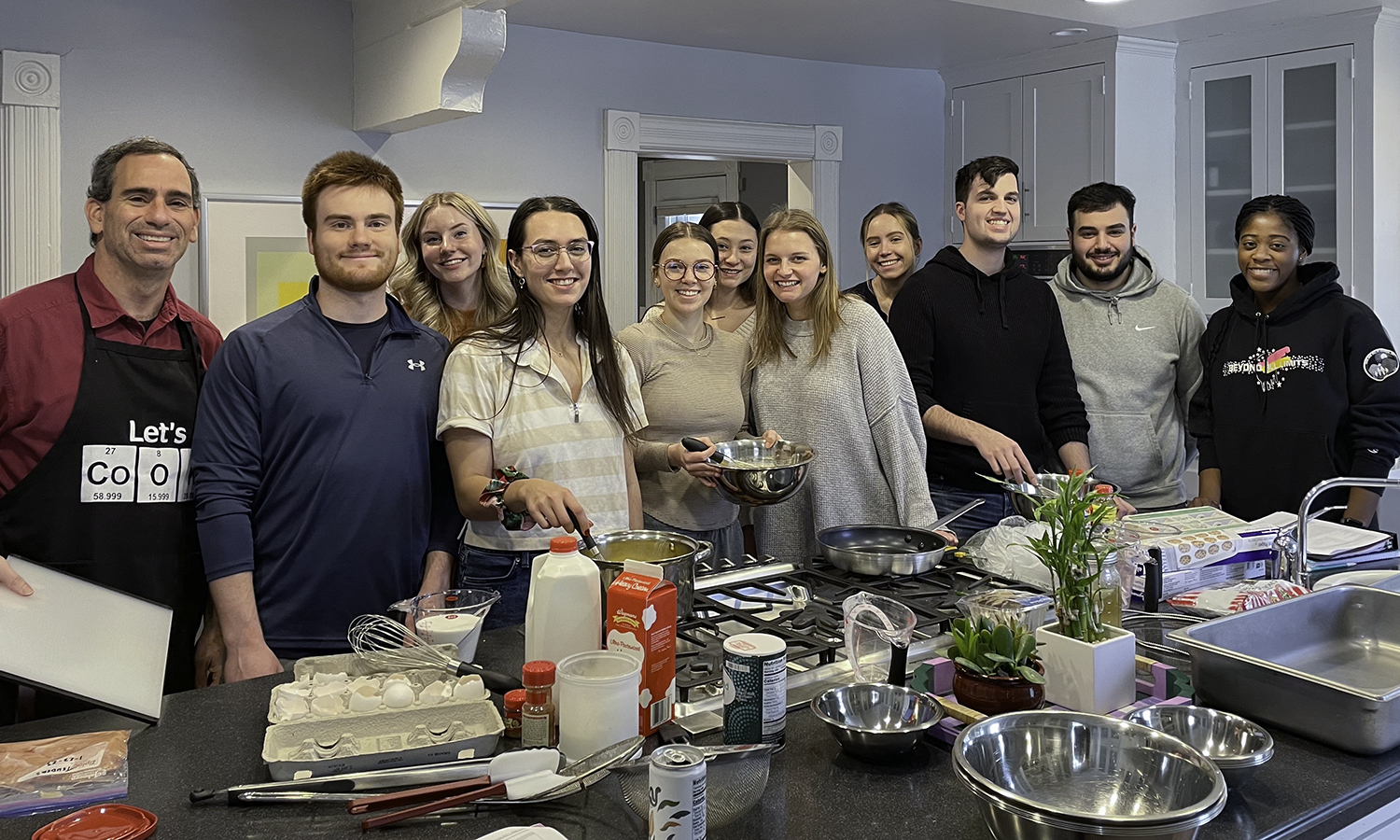 HWS News
23 March 2023

Attend the Edible Science Fair

Join the HWS community for the Edible Science Fair, a fun, interactive and family friendly event.

On Thursday, March 30 from 6 – 8 p.m., HWS students will host an Edible Science Fair. Students in "Bonding with Food," taught by Professor of Chemistry Justin Miller, will run stations that showcase chemical principles through food.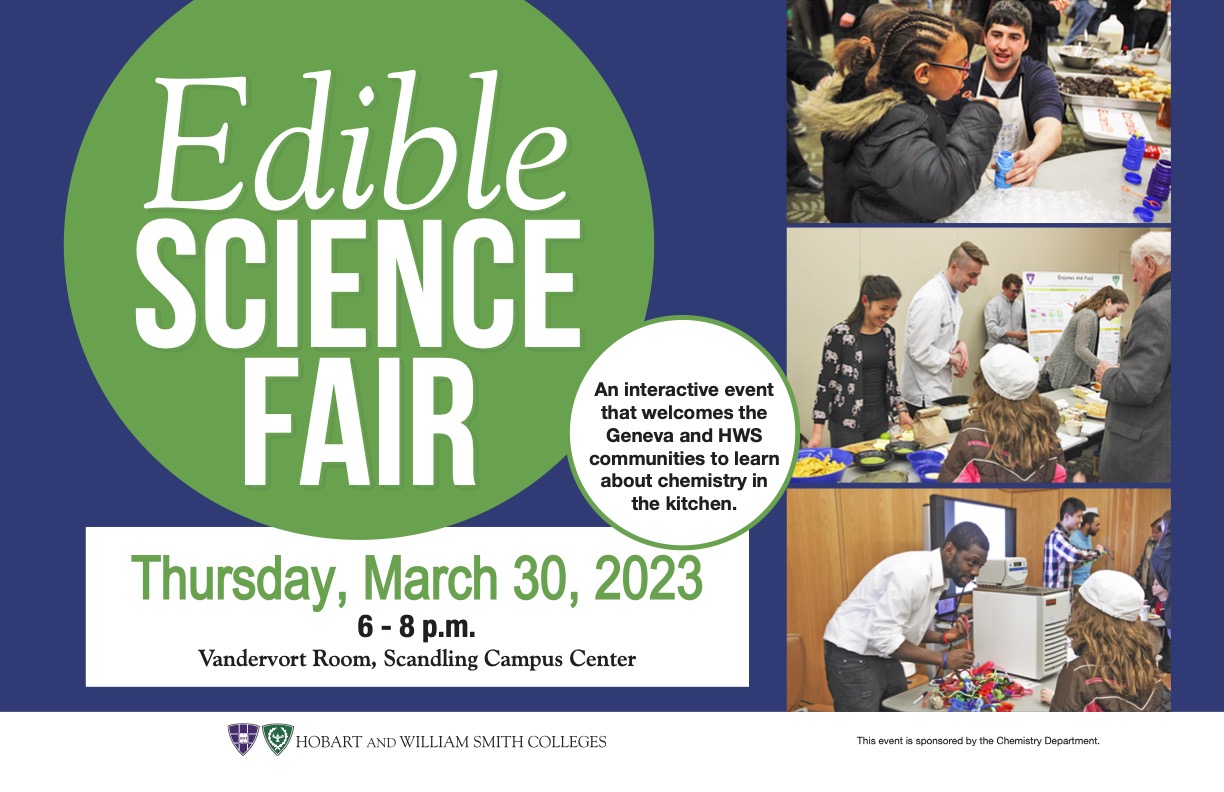 Open to the public, the event will be held in the Vandervort Room of the Scandling Campus Center.

Miller says each station promises to be both edible and entertaining. "Topics include crystallization, emulsions, browning reactions and foams. It's a great chance to see how chemistry plays out in your kitchen every day!"
An advanced chemistry course at the Colleges, "Bonding with Food" is the study of the chemistry of food preparation, production and policy. Over the course of the semester, students design and perform experiments using food, research and write about issues of food production and policy, and communicate their findings.

Learn more about the HWS Chemistry Department.
In the photograph above, Professor of Chemistry Justin Miller and students in "Bonding With Food" gather for a photo during a research lab.