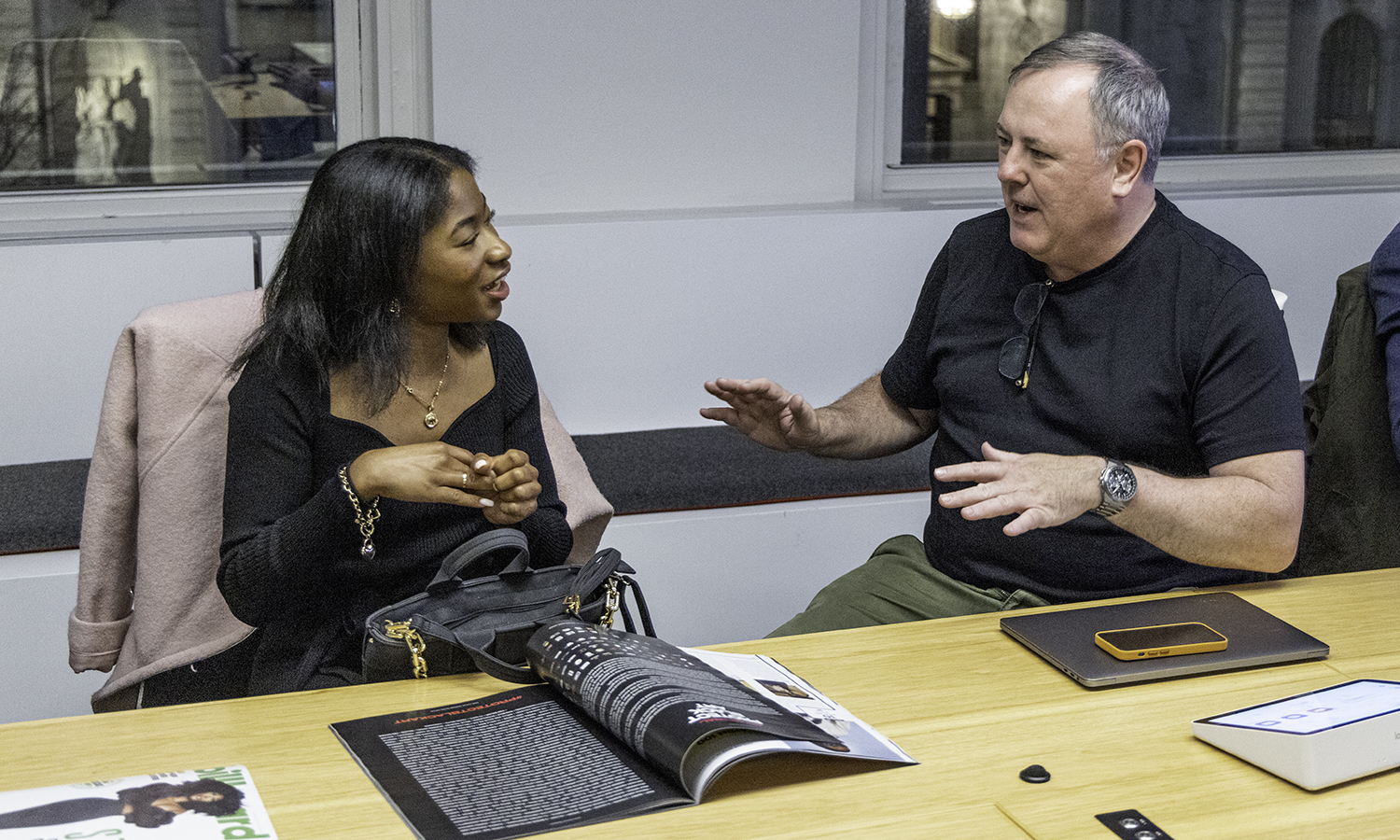 HWS News
1 June 2023

Drummond '24 to Intern with Merkley + Partners By Katelyn Oswalt '24

After attending the Behind the Scenes Career Trek, Yashimabet Drummond '24 has accepted a summer position with Merkley + Partners.

This summer, Yashimabet Drummond '24 will intern with Merkley + Partners in the advertising and marketing agency's New York City home office. She learned about the opportunity during a multi-day career trek to New York City sponsored by the Salisbury Center for Career, Professional and Experiential Education where she met Merkley + Partners Assistant Account Executive Shayna Riggins '22, Assistant Media Planner Matthew Habersaat '22 and CEO and Partner Alex Gellert '86.

"I thought the career trek was such an amazing opportunity," shares Drummond, a Media and Society major and Entrepreneurial Studies and Italian Studies double minor. "Merkley + Partners was a really cool experience because I got to meet HWS alums while exploring a range of different sectors in the industry. I left feeling like I would be able to grow my craft in a smaller scale media agency."

Merkley + Partners offers a multitude of services which range from analytical reporting such as audience profiles and business marketing, to development skills such as web design and animation. In her position, Drummond will specialize in film production and gain experience across various offerings of the firm.

"There are going to be multiple tracks to learn from which will help me develop my skills," says Drummond. "I think that working at Merkley can really help me grow as a producer and as someone who wants to work in entertainment."

Drummond credits her advisors Associate Professor of Media and Society Lisa Patti and Associate Professor of Writing and Rhetoric Ben Ristow with assisting her in her academic and professional pursuits. She also calls Director of Opportunity Programs Renee Grant an inspiration who has provided her with advice on balancing her academics and extracurricular activities.

On campus, Drummond is the chief public relations officer for the Caribbean Student Association and will serve as its president for the 2023-2024 academic year. She is also a member of the Kinetic Dance Collective and the Hip-Notiqs Step Team. During the Fall of 2022, she studied abroad in Rome, Italy, on a faculty-led program led by Patti and Ristow.

The Behind the Scenes career trek is offered annually and alternates between New York City and Los Angeles.

For more information visit https://www.hws.edu/centers/career-services/default.aspx

In the photo, Yashimabet Drummond '24 meets with Scott Perry '91, vice president of entertainment at the Hollywood Reporter.