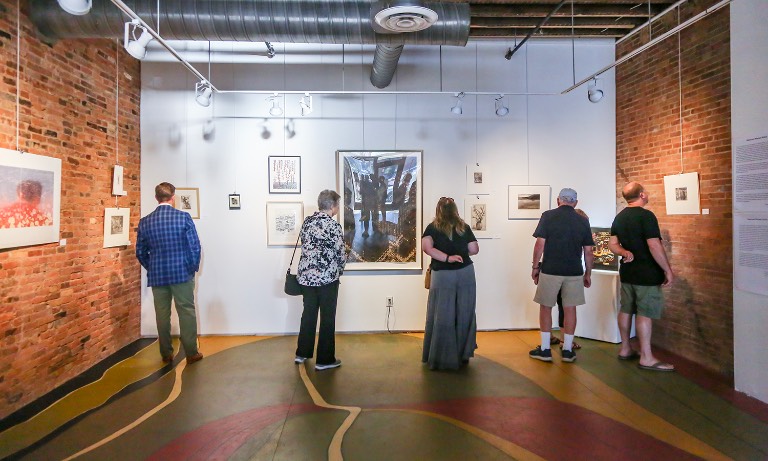 HWS News
19 June 2023 • Alums • Arts From the Collection of Edward T. Pollack '55 By July Winters '24
American Women Artists is on display at the Dove Block Project through July 1.
The exhibition American Women Artists, now on display at the Dove Block Project on Exchange Street in Geneva, N.Y., engages with efforts to help rectify the historical inattention of women, ethnic and racial minorities, and members of culturally marginalized groups who were artists. The 25-work exhibit from the Collection of Edward T. Pollack '55 was curated by William Smith Dove Block Project senior interns Kate Barilla '23, Anna Gove '23 and Maddie McEvoy '23. Through the exhibit, the three say they created a platform for visibility, highlighting women artists and their work through the ages.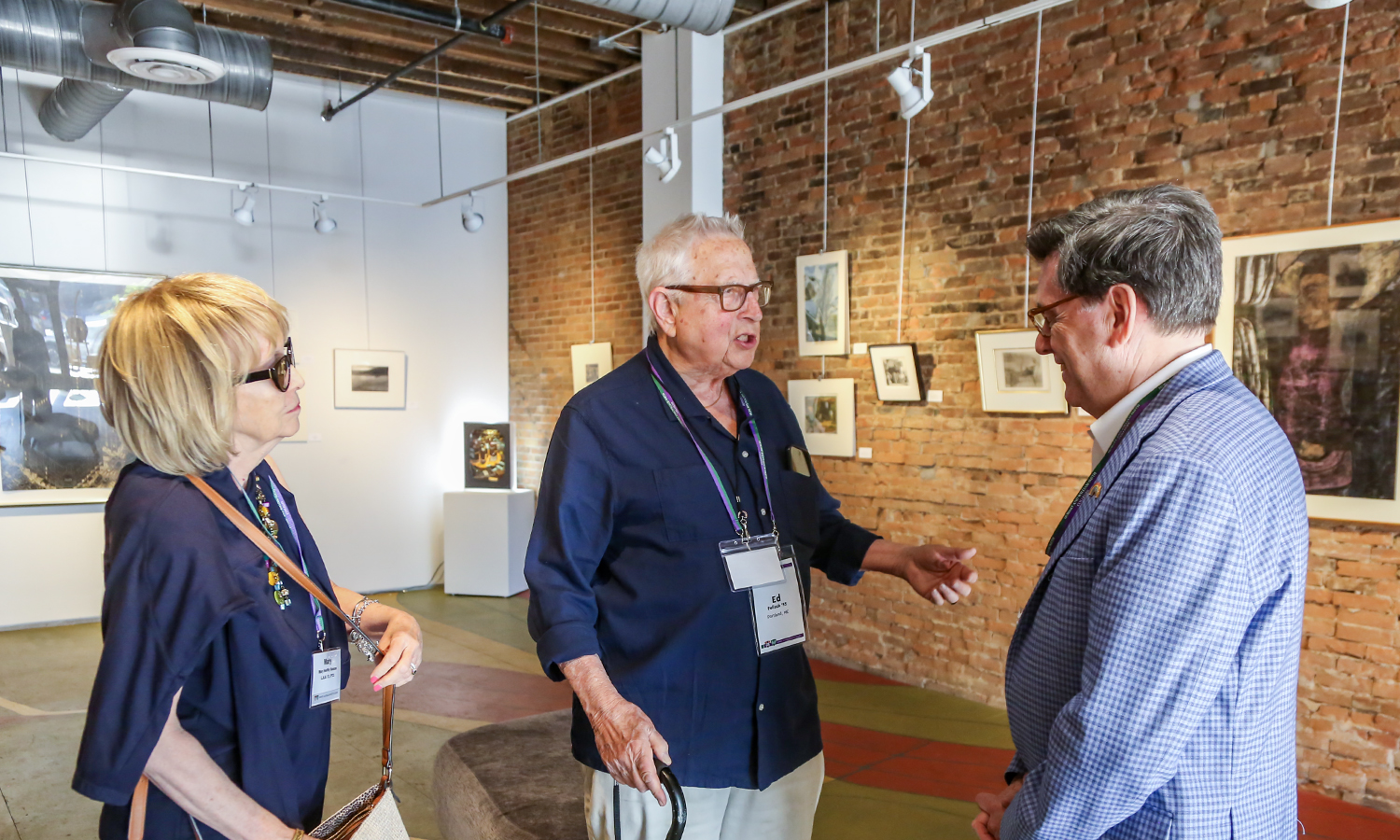 "Although some of [the exhibited] women achieved great recognition and success as artists during their lifetimes, many have been largely overlooked in the art world, especially in comparison to their male counterparts," the interns write in their curatorial statement. "The idea behind this exhibition is to highlight these women and their works, giving them the recognition they deserve."
The featured works represent a variety of mediums including pottery, screen prints, etchings and lithographs. The works span 105 years. The earliest piece, Before the Fireplace No. 1, is an etching and aquatint dated circa 1882. The most recent piece is Untitled Group of Nine Drawings by Ellen Golden which is colored pencil on paper from 2022. The women artists on display include Althea Amand, Ethel V. Ashton, Peggy Bacon, Isabel Bishop, Mary Cassatt, Kimberly Convery, Marion Halo Dwyer, Wanda Gag, Ellen Golden, Carol Heft, Hellen West Heller, Yvonne Jacquette, Bertha Jaques, Ynez Johnston, Ruth Leaf, Beatrice Levy, Emily Nelligan, Louise Nevelson, Emmy Lou Packard and Ruth Starr Rose.
The interns selected works for inclusion in the show, with a few additional selections made by Pollack, who says the "unplanned result is an interesting balance of work by some who achieved prominence and recognition in their lifetimes, some whose work has come to be appreciated after their deaths, and others who are working and struggling to achieve notice for their work."
Pollack graduated from Hobart with a double major in English and philosophy. Since then, he has accumulated a collection of more than 6,500 works. He is the owner of A Fine Thing: Edward T. Pollack Fine Arts in Portland, Maine, a dealer in Rare Books, Fine Prints and Drawings, and Objects d'Art. He has been in the business for over 40 years.
Also on display this month is Geneva Past and Present: Molly Matthews. Matthews graduated in 2022 with a bachelor of arts in writing and rhetoric. The photographs in her collection highlight the shift of business in downtown Geneva and will also be on display until July 1.