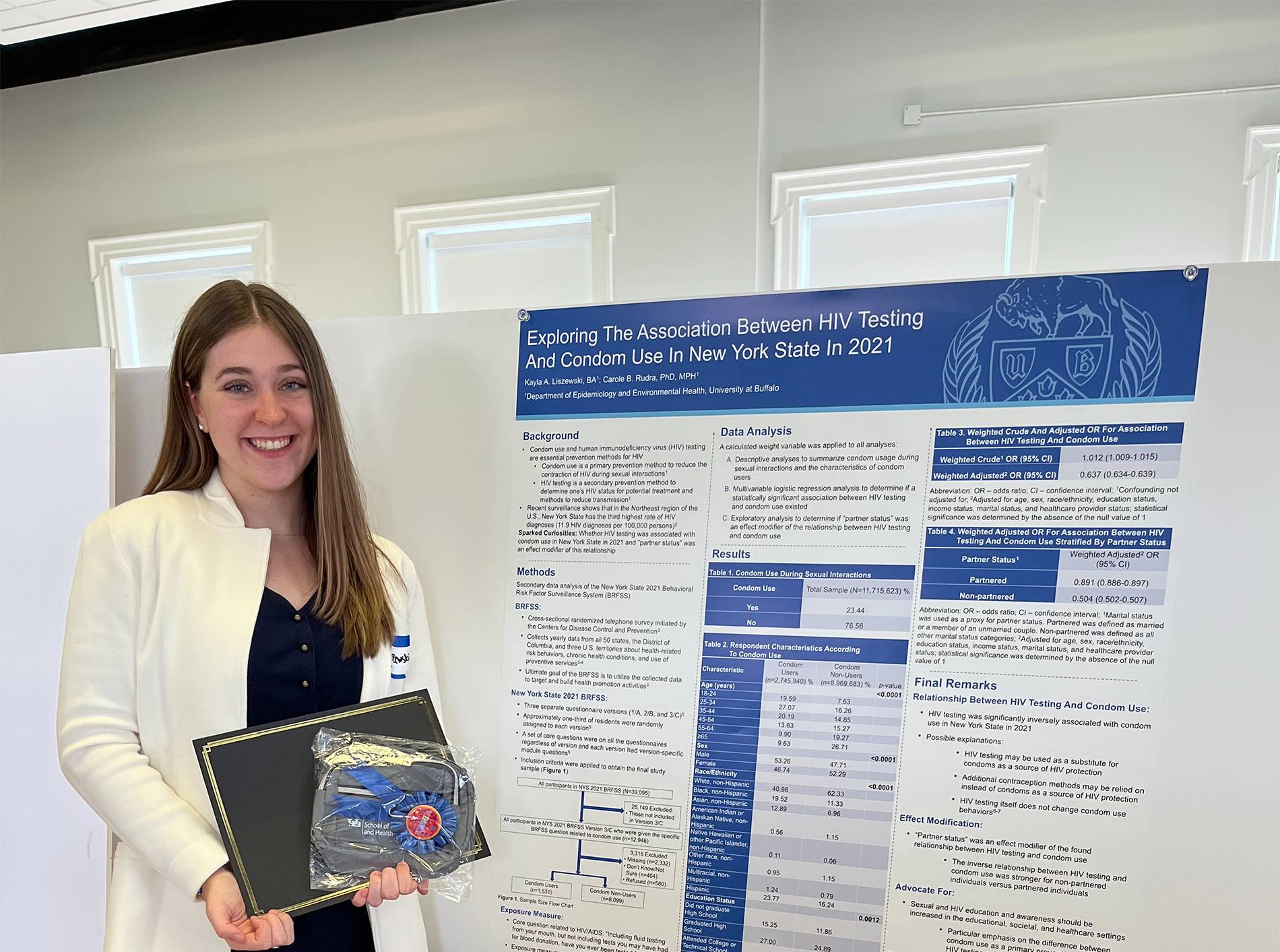 HWS News
2 August 2023 • Alums Liszewski '21 Launches Public Health Career
Building on a research foundation developed at HWS, Kayla Liszewski '21 has completed award-winning research while earning a Master's in Public Health with a concentration in epidemiology.
Kayla Liszewski '21 earned her master's degree in Public Health (MPH), concentrating in epidemiology, from the University at Buffalo School of Public Health and Health Professions in May. At UB, she served as a research assistant in the Division of Behavioral Medicine, Department of Pediatrics, a position she held throughout her graduate degree.
During her time in the MPH program, Liszewski conducted research pertaining to HIV testing and condom use in New York State. Her research won a departmental award for Best Student Research.
"The most rewarding part of conducting my own research was being able to apply all of my data analysis skills that I have learned throughout my academic career to produce important information regarding New York State residents' sexual and HIV health, not only to promote greater research on this topic, which is quite limited in the current literature, but also to utilize my results to advocate for efforts to ensure New York State residents have sexual behaviors that can aid in living healthy and productive lives," says Liszewski, who graduated summa cum laude from HWS with a B.A. in sociology and a public policy minor.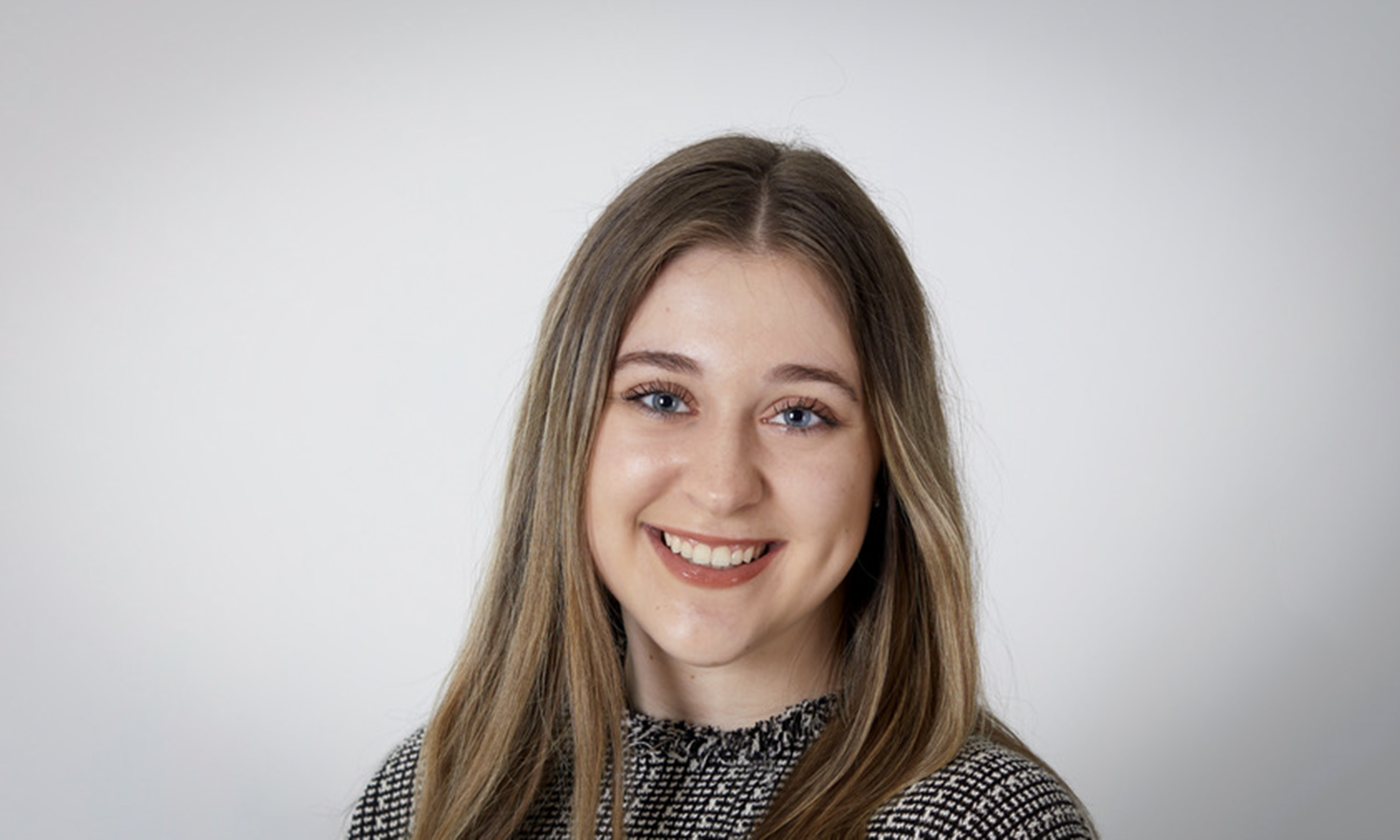 Liszewski credits the mentorship of Professor of Sociology James Sutton with preparing her for graduate school.
"Being a student within the Sociology Department and a Sociology Teaching Fellow, were two major influences in developing and strengthening a lot of the skills I have not only utilized throughout my MPH program, but also in my professional experiences, such as my critical thinking skills, ability to collaborate with others, and effectively portray my own thoughts and ideas, whether that be verbally or in written form," says Liszewski.
At HWS, Liszewski completed an independent study with Professor Sutton that focused on the intersection of Public Health and Criminal Justice. "Professor Sutton aided in developing the foundation of my Public Health career and challenged my ways of thinking about and applying Public Health aspects within society, especially regarding the Criminal Justice System," she says.
As a research assistant at University at Buffalo, Liszewski worked alongside Associate Professor in the Division of Behavioral Medicine, Department of Pediatrics Xiaozhong Wen and fellow students. The research was focused on smoking-cessation methods during pregnancy and is a secondary data analysis of Phase 8 of the U.S. Pregnancy Risk Assessment Monitoring System.
At HWS, Liszewski was publicity officer for the Kinetic Dance Collective, participated in Junior/Senior Choreographers spring concerts, was a member of the Judicial Board, and in her junior year, was awarded the James Mickel Williams Prize. As a senior, she was inducted into the academic honor society, Phi Beta Kappa.
Pictured above, Liszewski presents her award-winning research pertaining to HIV testing and condom use in New York State.