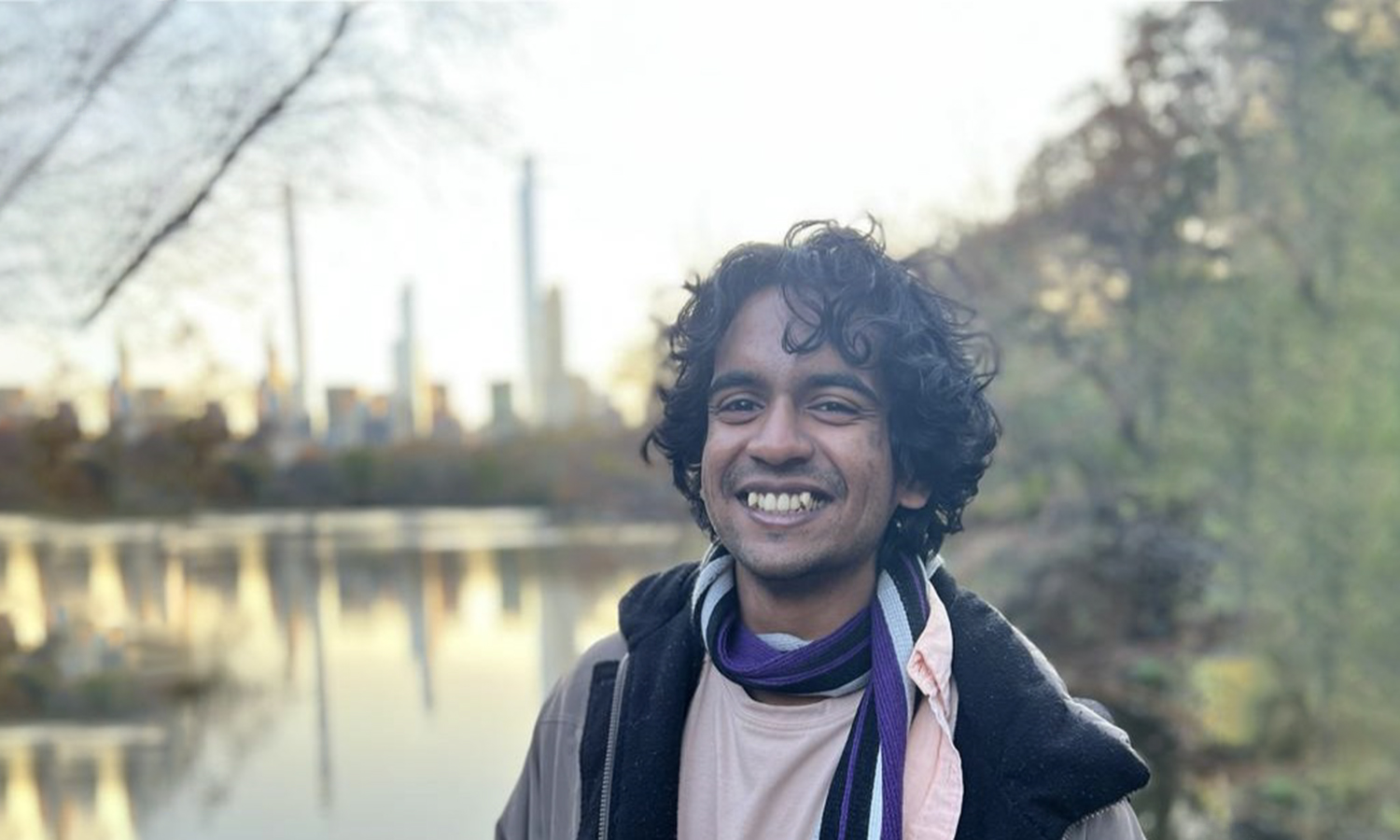 HWS News
17 August 2023

Tissaaratchy '26 Shares Sri Lankan Unheard Voices

NGO internship focused on rewriting the narrative of Black July, a period of rioting and massacres in 1983 that triggered Sri Lanka's civil war.

Sandeep Tissaaratchy '26 spent his summer interning at Groundviews, a non-governmental organization (NGO) in Sri Lanka. As a summer intern in the Civic Media branch, Tissaaratchy was on a mission to shed light on the untold narratives, experiences and histories of marginalized communities in Sri Lanka, creating content that amplifies their voices and empowers their stories.

"Groundviews has the basic goal of bringing to light stories that don't get enough coverage in mainstream media," says Tissaaratchy, an economics and international relations double major. "In Sri Lanka there are lots of restrictions on what you can report. So Groundviews is doing a job that a lot of people are too scared to do—it's fearless and unbiased reporting. I have a lot of respect for the organization."
"This internship is teaching me that I have a responsibility to use my privilege to advocate for others. I have the power to bring change."

Sandeep Tissaaratchy '26
This was Tissaaratchy's second time working with the organization, but his first time joining the Civic Media Department. During his three-month internship this summer, he researched and wrote articles for the Groundviews website and "came up with ways to make the narratives visual and impactful."
Tissaaratchy's work focused on rewriting the narrative of Black July, a period of rioting and massacres in 1983 that triggered Sri Lanka's civil war. Tissaaratchy hopes public attention on the 40th anniversary can memorialize and reframe the dark event. Through photo stories and video interviews, Groundviews is profiling people who fled the country and those who stayed and witnessed the riots.
"It's always hard to read the stories," says Tissaaratchy. "It's heartbreaking. But I feel that it's something that is very important to talk about."
Tissaaratchy also researched transitional justice, which he describes as a "method where we can bring peace and reconciliation to past crimes that have happened, especially in the midst of the war," with the goal of producing an informational video for the Groundviews website.
On campus, Tissaaratchy is a member of HWS Debate, where he has had national success. He is also a member of the International Student Association, the Orange Key Society and Hobart '22, a focus group with the Hobart Dean's Office. He works in the Center for Community Engagement and Service Learning and as an International Relations Teaching Fellow for the Center for Teaching and Learning.
Tissaaratchy plans to pursue his passions for international relations, advocacy and NGO work as a career. "I don't know that journalism or civic media is my future, but it's something that I believe has a lot of power and impact. This internship is teaching me that I have a responsibility to use my privilege to advocate for others. I have the power to bring change."