Inauguration Ceremony
October 18, 2019
Hobart Quadrangle
11:30 a.m. – 12:30 p.m.
The Inauguration Ceremony will take place on the Hobart Quadrangle, rain or shine. Please dress for the weather.
The Ceremony itself will include speeches, readings and musical performances from members of the Hobart and William Smith Colleges community.
The Inauguration Ceremony will be livestreamed.
Community Celebration Lunch
October 18, 2019
Great Hall of Saga
12:30 p.m.
Directly following the Inauguration Ceremony, all members of the Hobart and William Smith Colleges community are invited to a Celebration Lunch in the Great Hall of Saga.
Vegetarian, gluten free and dairy free options will be available.
This lunch is free to all Inauguration attendees.
Students with unlimited meal plans can swipe their One Card for entrance. All other students can attend for free.
Presidential Inauguration Colloquy on Free Speech and Expression: Balancing Inclusive Learning and Free Speech Ideals on Campus
Join national experts on free speech, civil liberties and higher education.
October 18, 2019
Albright Auditorium
3:30 p.m. - 5:00 p.m.
Panelists Include:
Dr. Brian W. Casey
President
Colgate University
Sharmaine Bradham LaMar, Esq.
General Counsel
Swarthmore College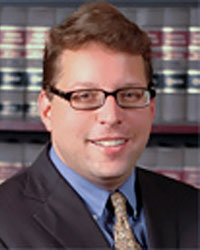 Andrew Celli '87
Civil Liberties Attorney
Emery Celli Brinckerhoff & Abady LLP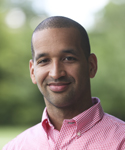 Justin Rose
Associate Professor of Political Science
Hobart and William Smith Colleges
Moderated by:
Louis H. Guard, Esq. '07
Vice President and General Counsel
Hobart and William Smith Colleges
Suggested Reading List:
Excursion to the National Women's Hall of Fame in Seneca Falls
October 18, 2019
Buses Leave Medbery Parking Lot near the entrance to the Buildings and Grounds facility.
1:30 p.m. – 4:00 p.m. (tour in Seneca Falls begins at 2 p.m.)
The National Women's Hall of Fame was founded in 1969 in historic Seneca Falls, New York, the birthplace of the American Women's Rights Movement. Here, Elizabeth Cady Stanton, Lucretia Mott and 300 others gathered at the first Women's Rights Convention in 1848. The Declaration of Sentiments was presented, debated and passed by the convention. This Declaration included, among other demands, that women have the right to vote. The struggle for American women's rights had begun. In 1920, the 19th Amendment to the U.S. Constitution granting women the right to vote was passed. Also, in Seneca Falls in 1923, Alice Paul called for the passage of the Equal Rights Amendment.
The Hall's founders established the National Women's Hall of Fame in Seneca Falls, New York believing that the contributions of American women deserved a permanent home. In 1979, the Hall moved to its current quarters, a historic bank building in the heart of the Seneca Falls Historic District.
Guided Campus Tours
October 18, 2019
Walking tours leave from The Thomas Poole Family Admissions Center
9:30 a.m.
2:00 p.m.
Join an O'Laughlin Ambassador – a Hobart or William Smith student – from the Office of Admissions for a walking tour of campus.
Class Drop-Ins Across the Curriculum
Faculty have opened the following courses to visitors.
Friday, October 18
1:30 p.m.
Various Locations (see below)
Registration is not required to attend. Space is limited based on the size of location so please arrive early to secure a seat.
American Studies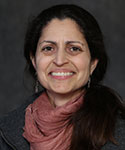 Social Construction of Space, Associate Professor of American Studies Kirin Makker
1:30 p.m. - 4:30 p.m.
Bozzuto Center for Entrepreneurship, Castle Street
This course introduces students to theories about space and power, and asks students to examine architecture and landscapes as cultural texts reflective of community and individual identity. Key questions explored in this class include: In what ways do built forms accommodate human behavior and adapt to human needs? How does the social group "fit" the form it occupies? How do built forms express and represent aspects of culture? How is the spatial dimension of human behavior related to mental processes and conceptions of the self? What roles do history and social institutions play in generating the built environment?
Chemistry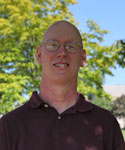 Introductory General Chemistry, Professor of Chemistry Walter Bowyer
1:30 p.m. - 2:30 p.m.
Emerson Hall 3
This course presents a survey of chemical concepts in the context of understanding technology that impacts our lives. Fundamental chemistry is illustrated by applications to air pollution (including global warming and ozone depletion), water pollution, energy production, nutrition, and drug design.
Dance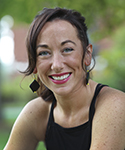 Introduction to Jamaican Dance, Assistant Professor of Dance Kelly Johnson
1:30 p.m. - 3:00 p.m.
Gearan Center, Deming Theatre
This is a studio-based dance course in which students are introduced to traditional and contemporary Jamaican dance. Students will study the significance of dance and music in Jamaican society, past and present. By examining and participating in Caribbean movement expressions, students will gain insight into Jamaica's historical journey towards the restoration of a national identity and learn how the island's people turn to dance and artistic expression as a method of cultural survival. No prior dance experience is necessary.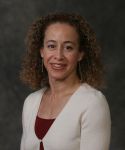 Dance Composition II, Professor of Dance Donna Davenport
3:15 p.m. - 4:45 p.m.
Gearan Center, Deming Theatre
This course explores further the art and craft of making dances with a focus on group choreography. Composition II covers such aspects of choreography as developing a unique movement vocabulary, group compositions, site-specific work, and choreographic process and documentation. Collaborations with musicians, actors, poets, and visual artists are encouraged.
Environmental Studies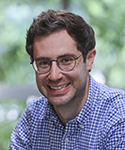 Topics in Environmental Studies, Visiting Assistant Professor of Environmental Studies Robinson Murphy
1:30 p.m. - 2:30 p.m.
Eaton Hall 111
This class addresses numerous questions and perspectives regarding global change. What is global change? What causes it? What are the consequences? Is there natural variability in global climate and, if so, how much? What influence do/can/have humans have (had) on global climate? How do we know the difference between short- and long-term climate trends? Does the Earth have the ability to moderate climate regardless 228 of the cause? What are our responsibilities, as an individual, a nation, to the Earth? How do population growth, industrialization, economic status, social, ethical, and political beliefs affect an individual's/country's perspective or role in experiencing/dealing with the consequences of global climate change? A number of out-of-classroom activities are required, involving field trips and supporting the local community on issues related to global change.
Media and Society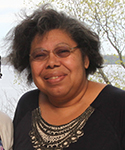 Film Editing, Associate Professor of Africana Studies Marilyn Jimenez P'12
1:30 p.m. - 2:20 p.m. class in Gulick 2002
2:30-3:50 lab in Gulick 2003
This course offers an introduction to the art of film editing, with an emphasis on the practical aspects of editing. Students learn basic editing techniques for narrative and documentary film, using an industry standard NLE. In addition to actual editing exercises using unedited rushes or dailies, students study film sequences to learn various editing styles and techniques.
Spanish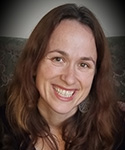 Intermediate Spanish, Associate Professor of Spanish and Hispanic Studies May Farnsworth
1:30 p.m. - 2:30 p.m.
Napier Hall 102
This course is designed for students who have been placed in SPAN 121, or students who have completed SPAN 102, or SPAN 110. The course further develops the basic language skills acquired in the beginning sequence through the intensive study of grammatical structures, continued attention to oral and written communication, and an increased emphasis on reading comprehension. Cultural awareness is emphasized through an exposure to authentic materials from the diverse cultures of the Spanish-speaking world. Intermediate Spanish I, as well as the other courses in the beginning and intermediate levels, use a combination of three weekly master classes with the regular instructor and an additional hour of laboratory practice or the equivalent, using the multimedia materials accompanying the text.
Women's Studies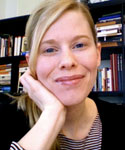 Food, Feminism and Health, Associate Professor of Women's Studies Jessica Hayes-Conroy
1:30 p.m. - 4:30 p.m.
Fribolin Farm
This class uses a feminist lens to explore a variety of topics arising at the intersection of food, health, and the body. The class addresses key material, epistemological, and methodological issues associated with food activism and intervention, and builds towards the enactment of student-led research projects. Class work includes both seminar discussion and participation in a lab section that is dedicated specifically to learning and practicing social science research methods aimed at food-based research and intervention. The seminar portion of the class will serve as a launching point for developing and carrying out individual, student-led research projects. Topics for the class include debates from both the production and consumption sides of the food chain, and take the health of both bodies and landscapes as a focal point. Among the list are: agricultural sustainability, genetically modified foods, local food activism, food security and hunger, nutrition and health policy, disordered eating, cooking as care work, and gender-based food marketing. Within these topics, issues of race and racism, class-based and cultural difference, and gendered food practices will be foregrounded.
Writing and Rhetoric
Writer's Seminar, Visiting Instructor of Writing and Rhetoric Michelle Ellwood
1:30 p.m. - 2:30 p.m.
Merritt Hall 100
This course is for students in any major who want to become successful as college writers. By honing skills in critical reading and thinking, students are introduced to analysis and argumentation in order to consider their ideas within the context of academic writing and their own lives. Students develop writing techniques through composing and revising narratives, analytical essays, and guided research projects. The course focuses on writing individually and in collaboration with peers, the instructor, and other student support (Writing Colleagues or CTL Writing Fellows) through an emphasis on the process of invention, drafting, and revision.
Gala Dinner
October 18, 2019

The Vandervort Room in Scandling Campus Center
6:00 p.m. – 7:30 p.m.
In honor of the inauguration, join the Board of Trustees and friends and family of President Jacobsen for a special celebration dinner.
The Presidents' Ball
October 18, 2019
Great Hall of Saga
8:00 p.m.
Join President Joyce P. Jacobsen for a semi-formal celebration of the Inauguration sponsored and organized by the Presidents of the Colleges' student clubs. Stop by for dessert and dancing featuring live music from the band Up2Somethin'.