How HWS Does Business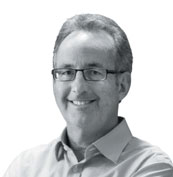 Professor of Economics Tom Drennen never took an economics course as an undergraduate. He was an aspiring nuclear engineer, exploring the future of energy, but the more he learned about climate change, the more he understood that the best energy solutions would have to transcend engineering and science. Politics, history, international relations, sociology and, yes, economics — understanding how they all connect would determine the most viable path forward.
Drennen — who directs the Colleges' Master of Science in Management (MSM) program, which launched this fall — says the new graduate curriculum proceeds from the same idea: "empowering students to dive deep into serious, complex, interrelated issues and )nd solutions." In other words, the MSM is an extension of the liberal arts framework that has de)ned education at HWS for 200 years.
Mastering management through the liberal arts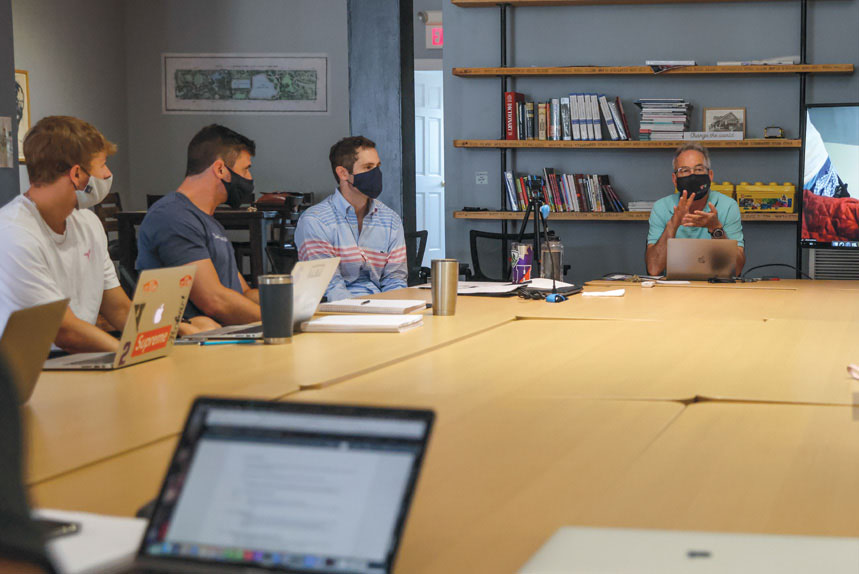 "Whatever the department or program, creative problem-solving is central to the Colleges' approach to academics," says President Joyce P. Jacobsen. "Over the past 20 years or so, student interest in leadership opportunities has grown and grown, as we've seen with the success of the Centennial Center, the Entrepreneurial Studies minor and the Bozzuto Center for Entrepreneurship. The Master's in Management is a natural next step, both for the Colleges and for our graduate students, to take solutions-oriented critical thinking to the next level of sophistication and efficacy."
Jack Lesure '21, MSM '22 says a running theme of his undergrad years was chasing the subjects that captured his curiosity: "In high school, I was never one of those students who had a favorite subject or had the future all mapped out — my undergrad was the first time in my educational career that my courses became intersectional. I was excited about the freedom to go in whichever direction I wanted to learn more about."
With a B.A. in philosophy and two internships at Mastercard under his belt, Lesure is eager to fuse his academic background with management skills in communications, finance and leadership as he explores careers in public policy. "I've gone from writing essays and debating ideas on paper, to now learning about the language of business and how to be a transformational leader," he says. "I'm really excited to bridge the two together as I continue my studies."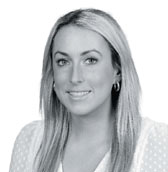 For Anna Murphy '21, MSM '22, courses like "Management Strategies" are a valuable supplement to her Media and Society major — and a leg up in the world of marketing and event management. After an internship with a sports event management firm this summer, Murphy says she knew there was more to learn. She chose the MSM not only "because HWS is a part of who I have become," but "because of the community HWS offers…Professors really care about students succeeding."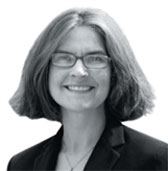 Associate Professor of Environmental Studies Beth Kinne notes that as undergraduates, HWS students develop a solid "foundation for asking probing questions about complex issues, and the ability to pursue answers in an expansive but intellectually sound way." The MSM, which can be completed concurrently with a bachelor's degree or in a single post-grad year, cultivates "additional pragmatic tools," Kinne says — tools that are indispensable for leaders in private and public businesses, nonprofit organizations and government.
In Kinne's graduate-level electives on business law and navigating conflict, students develop foundational knowledge in legal concepts and reasoning, and examine how conflict and mediation unfold in different contexts. The MSM's other electives — including courses on social innovation, nonprofit management, organizational development, data analytics and marketing — complement the program's core courses in leadership, innovation and management. With an internship requirement, site visits with industry leaders and a capstone project, the program is a management laboratory, where students can "map out a situation 360 degrees, to focus on what is central and what is peripheral, understand and interpret it well, and to act effectively," explains Professor of Sociology Jack Harris P'02, P'06.
Harris, an expert in social entrepreneurship, says holistic critical thinking is indispensable for "creating business entities that are based on community assets and are sustainable in the long run. These approaches require thinking through problems, design, human relations — there is no formula that works in the varied situations within which we find ourselves."
This is one reason liberal arts degrees carry serious cachet with today's employers. "It is precisely because employers place a premium on innovation in response to rapid change that they emphasize these student experiences rather than narrow technical training," as Lynn Pasquerella, president of the Association of American Colleges and Universities, explained in the Harvard Business Review in 2019.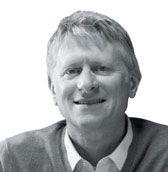 Attuned to this professional landscape, the MSM offers students a unique and exciting "knowledge collision between the HWS liberal arts core and the 'traditional' managerial skills of business," says Ed Bizari, the Entrepreneurial Fellow at the Centennial Center for Leadership, Entrepreneurship and Innovation. "Technology-minded management has dominated business in the U.S. over the past several decades; an HWS master's in management, based on a strong liberal arts foundation, will increase the quality and quantity of graduates who are willing to make conscious, impactful and socially minded decisions in the traditional business setting."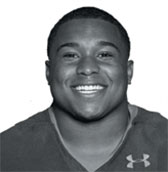 "With the liberal arts, you're able to approach problems from different angles and find solutions that other people wouldn't necessarily think of," says Yves Montissol '21, MSM '22. After graduation this spring, Montissol joined the New York Jets' front office sales team, with longer-term plans for law school, but when he heard about the MSM, "it was a no-brainer for me to come back," he says.
The program "will give me a head start on tomorrow's problems," says Montissol, who chose his electives — business law, data analytics, marketing and communications, and organizational development — to complement his interest in Silicon Valley. "Tech catches my eye in a major way — the work environment, the job prospects, the constant evolution and the fact that they need people who can solve problems that aren't tech specific."
And it's not just the tech industry that's looking for well-rounded candidates. The World Economic Forum's 2020 report projected that critical thinking, problem-solving and "skills in self-management such as active learning, resilience, stress tolerance and flexibility" will be those most in-demand over the next five years, particularly with the rapid rate of technological change. As The Atlantic's Yoni Appelbaum noted in his 2016 article, "Why America's Business Majors Are in Desperate Need of a Liberal-Arts Education," undergraduates "are clamoring for degrees that will help them secure jobs in a shifting economy, but to succeed in the long term, they'll require an education that allows them to grow, adapt, and contribute as citizens — and to build successful careers."
At HWS, that education is a given, says Visiting Assistant Professor of Environmental Studies Robinson Murphy, also a member of the MSM faculty. "Time and time again, I watch our students grow into impressive critical thinkers and experimental, fearless doers," Murphy says.
This is the atmosphere that the early weeks of the new graduate program evoked for Max Harris '21, MSM '22. Sitting in class, Harris says he was reminded of something he heard during his first days as an undergraduate: "When you leave HWS, you may not know everything, but you'll be prepared for anything."