Upfront: Open Minds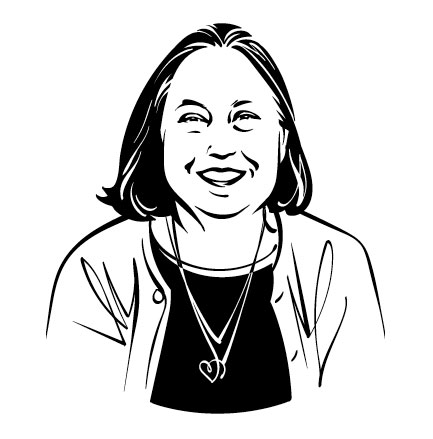 During Homecoming and Family Weekend in September, I joined student Trustees Gib Shea '22 and Nuzhat Wahid '22 for a forum on the Quad, where we reflected on the start of the semester and had a wide-ranging dialogue with parents and alums in the audience. We discussed the pandemic, of course, including the Colleges' safety protocols and mental health support systems, but also study abroad plans, faculty research and the renovation of the Intercultural Affairs Center. The conversation reminded me how fortunate we are at the Colleges to be surrounded by so many smart, thoughtful people with such a broad set of experiences and outlooks. The forum brought into focus one of the primary functions of our campus as a proving ground where students — and the rest of us — can explore, engage and disagree, analyze, synthesize and understand more fully that each of our perspectives is only one of many.
In this spirit, I am excited to announce two new programs to encourage students to explore the complexities of thorny issues. The Stern Family Forum, generously funded by Honorary Trustee Herbert J. Stern '58, P'03, LL.D. '74 and Trustee Samuel A. Stern '03, supports annual events with notable guests who will bring nuance to difficult, sometimes controversial subjects. The forum will be coordinated by Provost and Dean of Faculty Sarah Kirk, Hobart Dean Scott Brophy '78, P'12 and Professor of Philosophy Eric Barnes, who heads up the Colleges' award-winning debate team. Meanwhile, Vice President for Campus Life B.B. Barile and Vice President for Diversity, Equity and Inclusion Khuram Hussain are directing a program explicitly designed to develop effective practices for engaging in difficult conversations. With support from an anonymous alum donor, they will challenge first-year students and their community assistants (formerly RAs) to embrace complexity and ambiguity, and navigate conflict without contempt. Like so many liberal arts skills, being comfortable with discomfort is valuable not only for critical inquiry in college classrooms, it's also essential for productive participation in wider campus life and the world beyond HWS.
The other major academic development on campus is the Master of Science in Management program, which launched this fall (see p. 26). Building on a liberal arts foundation, the intensive one-year program prepares graduates to step into leadership roles in a range of fields. This evolution in the curriculum is rooted in a long tradition at HWS, one in which students learn to meet complex and emerging challenges with innovative, interdisciplinary solutions, as countless alums are doing today — from COVID-19 to urban redevelopment to election security (see p. 30).
Elsewhere in this issue, you will read about intriguing student and faculty scholarship; a new endowment for environmental research and another for the Colleges' Phi Beta Kappa chapter, which turned 150 this year; and the 12 new and returning athletics programs HWS will launch starting next fall.
With the holiday season approaching, I look forward to seeing many of you at our upcoming off-campus gatherings — and on campus, too, as we prepare to celebrate Hobart's Bicentennial throughout 2022.
Until then, wishing you a happy and healthy end of 2021,
JOYCE P. JACOBSEN
President