Our Screaming Fan Base Is Going to Get a Whole Lot Bigger
The Colleges plan to add a dozen sports over the next five years.
BY KEN DEBOLT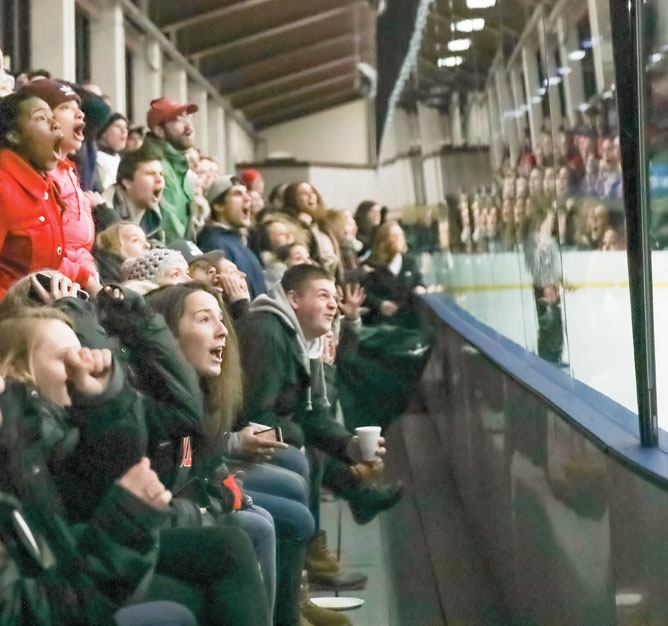 "Hobart and William Smith have a nearly 200- year history of engaging students at the highest levels as scholars and athletes," says President Joyce P. Jacobsen. "At a time when other colleges and universities are pulling back on sports or even dropping programs, we are doubling down on our commitment to athletics and the experiences our students have as athletes."
Announced this summer, the Colleges' 12 new and returning athletics programs join the existing 23 sports to raise the total HWS offerings to 35. New sports include men's and women's alpine skiing, baseball and softball, women's bowling, men's swimming and diving, men's and women's indoor and outdoor track and field, and men's and women's volleyball. Earlier in the year, HWS also announced the addition of a varsity esports team, which debuted this fall.
"This is an exciting time in Hobart and William Smith athletics history," says Associate Vice President and Director of Athletics and Recreation Deb Steward. "Our coaches have proven that they are outstanding recruiters of high-achieving student-athletes, and we look forward to welcoming more quality student-athletes to our campus."
The national search is underway for head coaches to lead the new programs, as HWS prepares to recruit student-athletes for the first season of competition. The expansion begins in the 2022- 23 academic year when Hobart welcomes back alpine skiing, baseball, and swimming and diving, and William Smith adds alpine skiing, bowling and volleyball. Hobart volleyball begins competition in 2023-24. The following year, Hobart and William Smith will compete in indoor and outdoor track and field. The plan concludes in the 2025-26 season with the addition of softball.
Once fully implemented, Hobart will offer 17 sports and William Smith will offer 18. In total, the Colleges estimate that the number of student-athletes will expand from approximately 575 to about 750. "These new and revived sports, and the coaches and students they will attract, will add to the vitality of our already thriving athletics program and to our campus community," Jacobsen says. "I'm very much looking forward to cheering them all on in the years to come."