Return to Senegal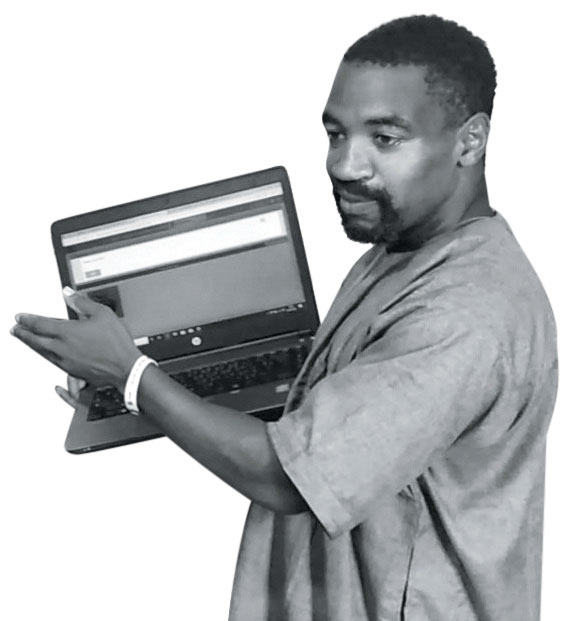 Nick Pilgrim '00 follows through on a promise made during a semester abroad more than 20 years ago.
BY ANDREW WICKENDEN '09
Nick Pilgrim '00 chose Senegal as an economics major — that is, he wanted to understand firsthand the impacts of globalization and international monetary policies on a developing country.
And he did. During that semester abroad, he was "exposed to staggering levels of poverty." In the streets of cities like Dakar and St. Louis, Pilgrim recalls seeing children as young as five begging for money and food. Known as talibé, these children are often entrusted by their parents to a marabout, a religious leader charged with guiding the children's educational and moral upbringing. Away from their parents, however, the children are "all too often" subject to exploitation, Pilgrim says.
He made a promise then that one day he would return, to do what he could to expand academic opportunities for Senegalese children. The idea stayed with him as he graduated from HWS, went to law school at the University of Chicago, and embarked on a successful legal career — including several years as an assistant U.S. attorney and, more recently, as a senior trial attorney with the U.S. Securities and Exchange Commission.
In October 2020, despite the pandemic, Pilgrim made good on his promise. With help from his Senegalese "brother" Bassirou Diallo, whom he befriended while studying abroad, Pilgrim opened a computer learning center in Dakar where children receive free courses in math, English, coding and general computer literacy. The center is the first under the banner of Africa Codes, the nonprofit Pilgrim founded to offer children "the tools and resources they need to maximize their academic potential and to escape from poverty."
Though he always wanted to be a lawyer, Pilgrim took to heart the words of Charles Hamilton Houston — Thurgood Marshall's mentor and the architect of the NAACP's successful legal challenge to segregation — who believed that a good lawyer should be a "social engineer." For Pilgrim, that means "someone who works to construct a better, more just, more equal society."
"The liberal arts education I received taught me that if we want to experience long-term economic development and to eliminate income and wealth inequality, we must make a dedicated, long-term investment in human capital development," Pilgrim says. And investing in education was the most obvious place to start "because a society's development is ultimately determined by the trajectory of its youth."
As the world shifts to increasingly tech-driven economies, he hopes to close the "digital divide" for Senegalese children. In April 2021, Africa Codes opened a second computer learning center in the village of Kounkané and partnered with a school in Dakar on a new computer lab. This fall, the nonprofit launched a campaign for its newest project: building dormitories and classrooms to provide talibé children with English, science, math and coding classes.
Pilgrim says he's grateful that in less than a year, Africa Codes has had such a positive impact, reaching more than 100 children in high-poverty communities. "I am also grateful to HWS for o'ering a robust study abroad program," he adds. "But for my formative trip to Senegal, Africa Codes would never have existed. So, in many ways, the children and students who study at our academic centers are beneficiaries of HWS' decision to expose its students to different countries and cultures by offering study abroad opportunities."