Trust the Process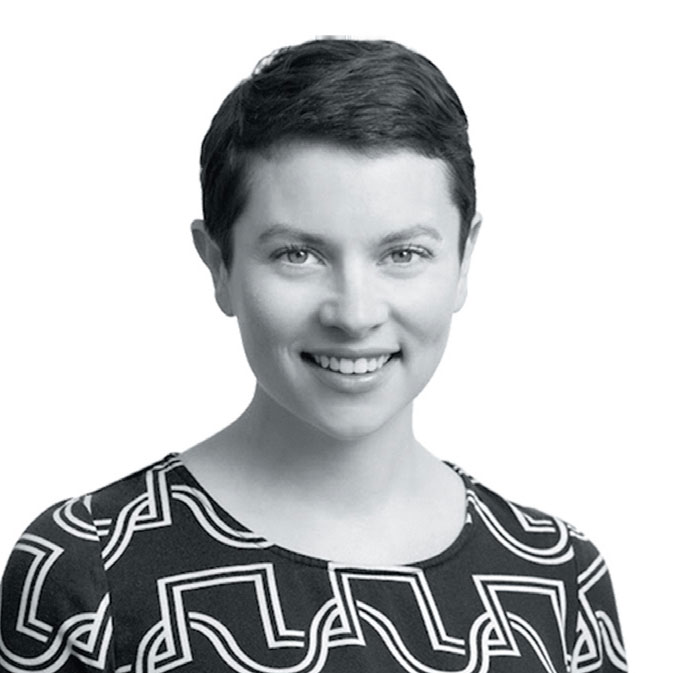 Meggie Schmidt Hollinger '10 is guiding Google's efforts to create more equitable tech.
BY GRACE GALLAGHER '10
Product design and development is iterative by nature. It's how companies evaluate and respond to user needs. In the tech industry, underrepresented groups have historically been left out of that process, which is where the product inclusion department comes in. Product inclusion is devoted to recognizing and mitigating harms, and reducing stereotyping and misrepresentation in a given device, app or feature. And it starts with empathy.
"With technology, people can feel like it's impersonal or that it's cold, but there's a lot of warmth and a lot of heart and a lot of goodwill in how it's actually designed," says Meggie Schmidt Hollinger '10, a Senior Program Manager for Google Consumer Trust.
From YouTube to Search, Maps to Drive, Google's products are used by billions of people with their own backgrounds, lived experiences, needs and expectations. To ensure "the solutions we're coming up with for users' journeys are meeting their needs," Schmidt Hollinger says, she and Google's Product Inclusion & Equity team work directly with users from underrepresented groups throughout the research and design process to prioritize "the issues and opportunities that are important to them." She and her colleagues are focused on "systemically changing practices" so that the end product reflects this deep engagement with users.
Take the Google Pixel phone camera, or Duo, Google's video calling platform: they effectively capture different skin tones thanks to Google's close work with photography and film experts in the Black+ community.
"What we've found is that [successful product inclusion] is about building with communities, not for them," Schmidt Hollinger says. Though she's been at Google for eight years, she didn't set out to work in Silicon Valley. She remembers the advice she got not long after she graduated during the Great Recession: "Don't plan your career because you couldn't possibly anticipate what will come. It will never turn out exactly as you expect." (Even if she'd wanted a roadmap to her future, it would have been impossible because, at the time, her role at Google didn't exist.)
The important thing, she says, is "going in pursuit of the things that compel you and that are interesting to you." For her, that's been the opportunities for innovation and creativity in the tech industry. She joined Google's User Experience design team as a Program Manager in 2013, helping steer projects like the Google logo redesign and the launch of Google Assistant. The UX-focus remains vital to her approach to product inclusion — as is her art history degree: "It still stokes my intellectual curiosity and, if anything, it taught me not to put myself in boxes."
And while she's also compelled by the possibilities of the latest tech, Schmidt Hollinger says she's energized most by the intelligence and the kindness of the people she works with to make Google's products more inclusive. "What matters less to me is the exact number of launches we hit by the end of year; what matters more is the network of people we're building who are invested in inclusion and equity issues," she says. "To see what all of us are doing in 10 years and how that intersects — that's truly what inspires me."