Vote of Confidence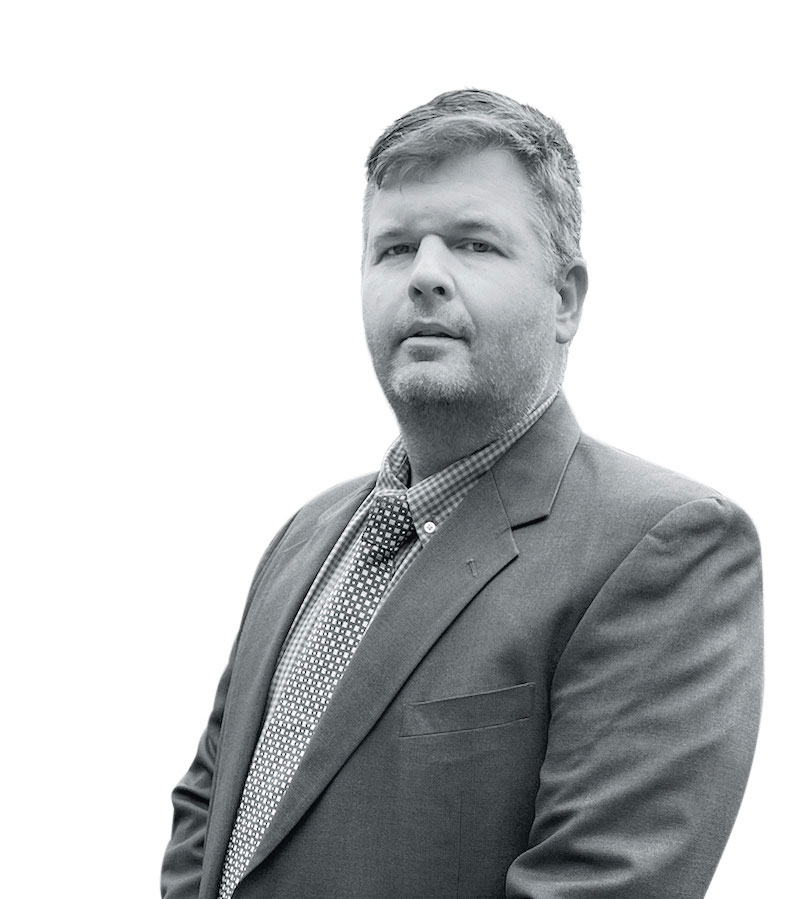 Connecticut's elections director Ted Bromley '95 looks back on an extraordinary election season in 2020 — and what the 2024 cycle has in store.
BY BETHANY SNYDER
The general election of 2020 was unlike any in modern history: plagued by disinformation, suffused with concerns about foreign interference — not to mention the global pandemic that made it difficult if not dangerous for voters to go to the polls. For Ted Bromley '95, Director of Elections for the State of Connecticut, the one-two punch of a uniquely polarizing presidential race and the COVID-19 crisis magnified the interrelated issues at play in today's elections — security, information and access.
During the 2020 cycle, social distancing and stay-at-home orders meant Bromley and his staff of 11 ran most of the election remotely, relying on technology that, for all its benefits, can raise questions about security, directly and indirectly. "We're defending against hackers, of course," Bromley says, but in a world imperfectly connected by the internet and social media, "it also comes down to how you control malicious misinformation."
For Bromley, who has spent two decades in state government, civic duty is indexed to the capacity to "promptly solve problems and help people…that's the main goal, or should be the main goal, of any state or federal agency." With state resources, federal support, guidance from social media companies and the University of Connecticut's online voter center, he and his team monitored cyber threats, pushed back against unfounded concerns about fraud and led a public education campaign about electoral safety measures. Bromley says that despite the 2020 headwinds, his office ultimately administered "a problem-free election, one of the best that I've been involved in. I'm really proud of what Connecticut did."
The election-season furor, however, hasn't exactly abated. As an April report from the Pew Research Center notes, "partisan conflicts over election rules and procedures…have become increasingly contentious." That's likely to intensify as the Congressional redistricting process ramps up and new state and federal voting bills come under scrutiny. Misinformation doesn't seem to be slowing down either. Looking toward the 2024 elections season, Bromley anticipates that he and his staff will once again be up against a steady stream of online propaganda designed to disrupt and undermine confidence in the process. His office continues to work closely with social media platforms and will soon launch a campaign to remind Connecticut's 2.3 million eligible voters that the Secretary of State website offers secure, accurate and up-to-date election information. "If the general public doesn't have faith in the result," he says, "then it was all for naught."
If trust in the process improves electoral security, encouraging more eligible voters to cast their ballots is an important line of defense. Bromley says that COVID-19, as disruptive as it was, provided the occasion to illustrate the practicality of making voting easier. "We want to make sure that everyone can participate," he says. But in Connecticut absentee ballots are hard to get in non-pandemic times and early voting is not allowed, as he explains, because of the way the voting process is defined in the State Constitution. The pandemic forced elections managers to implement new technology and expand absentee voting, "things that we might not have otherwise done for years," Bromley explains. "We pushed the envelope in terms of successfully running elections with more technology and more benefits for the general public, and we did it all in eight months leading up to the election."
Considering the success of Connecticut's 2020 elections, the state legislature has taken up bills to expand absentee and early voting; ultimately, the changes will require a state constitutional amendment, slated for next year's ballot.
"You hear a lot of people say, 'I hope we can get back to normal,' meaning the norm two or three years ago," Bromley says. "I hope 'normal' is using what we've learned going forward."