Dr. Bill Boerner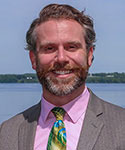 he/him/his
Associate Vice President of Diversity, Equity, and Inclusion – Title IX Coordinator
Phone: (315) 781-3922
Email: boerner@hws.edu
Bill began at the Office of Title IX Programs and Compliance in July 2019, having previously served as the Chief Diversity Officer and Title IX Coordinator, among other roles, at the State University of New York at Fredonia. He oversees the office and monitors campus climate, manages the Sexual Misconduct Policy protocols for investigations and adjudications, and coordinates campus resources related to Title IX and sexual violence prevention. Bill manages compliance training efforts for all students, faculty, and staff to meet federal and state requirements. He serves in an emergency on-call capacity, and regularly meets with students, faculty, and staff to discuss instances of sexual violence and ensure access to resources. Bill has an extensive background in Student Affairs Administration and Social Justice education. He received his BA in Social Science from Keene State College, an MA in Education from the University of Connecticut, and a doctorate in Educational Leadership from Johnson & Wales University. A native of New England, Bill presents regularly on topics related to identity, Social Justice, Title IX, inclusion, LGBTQA issues, understanding bias, and navigating transitions.
Renée Grant
she/her/hers
Deputy Title IX Coordinator
Director of Opportunity Programs
Phone: (315) 781-3922
Email: grant@hws.edu
Originally, from Brooklyn, NY, Renée moved to Geneva with her family to pursue her career in higher education. Renée joined HWS in April 2016 with Residential Education. After a few years, she moved over to Intercultural Affairs to be the Associate Director in the summer of 2019. Renée wanted to pursue work that is more direct with students in marginalized groups, and to support the HEOP/AOP program. Therefore, her role in the IC was also split as an HEOP counselor. In December 2020, Renee was named the Director of Opportunity Programs. Renée truly has a passion for working with and mentoring college students and enjoys working in the higher education setting. Renée has worked professionally in higher education for over 10 years. Renée graduated with a bachelor's degree from Ramapo College of New Jersey in business & public policy and has a master's degree from Rowan University in higher education administration. Renée loves cooking, spending time with her friends & family, and binge watching her favorite shows.
Jenna Konyak, Ed.D.
she/her/hers
Deputy Title IX Coordinator
Director of Student Engagement Operations
Phone: (315) 781-3922
Email: konyak@hws.edu
Jenna will begin her journey as a Deputy Title IX Coordinator in Spring 2022. She is also the Director of Student Engagement Operations here at HWS – where she manages the daily housing operations of the Colleges and works with an amazing staff to maintain safe and engaging residential spaces for our students. Jenna has nearly a decade of higher education experience with the majority of those years focused on private, liberal arts education. She recently earned her EdD from Northeastern University and enjoys the aspect of being a lifelong learner. Jenna looks forward to providing an additional layer of support for HWS' students as a member of the Title IX Programs & Compliance Office where she will be open and available for any student looking to connect with these resources.
Laura Tickner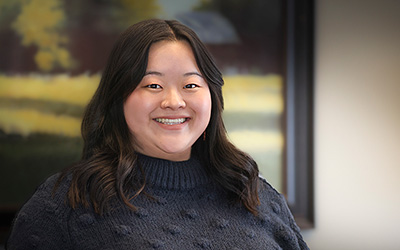 she/her/hers
Program Coordinator
Phone: (315) 781-3922
Email: tickner@hws.edu
Before starting her higher education journey in August 2019, Laura graduated from SUNY Brockport after studying public health education. Her first position in higher ed was as an admissions counselor in the enrollment management division at Keuka College. During her time in admissions, she was an active member of the Diversity, Equity & Inclusion Committee, HEOP liaison and recruited in the Buffalo, Rochester, Syracuse City School districts, Catskills, and NYC area. In April 2021, she was promoted to assistant director of student life at Keuka College where she lead New Student Orientation, oversaw the Mentor Program, and was the advisor to Student Senate and CAB. Among other roles at Keuka, she became a Title IX investigator. This lead her to where she is now at HWS as the program coordinator for Title IX & DEI for the Office of Title IX Programs & Compliance. She oversees programming around sexual violence prevention and education.