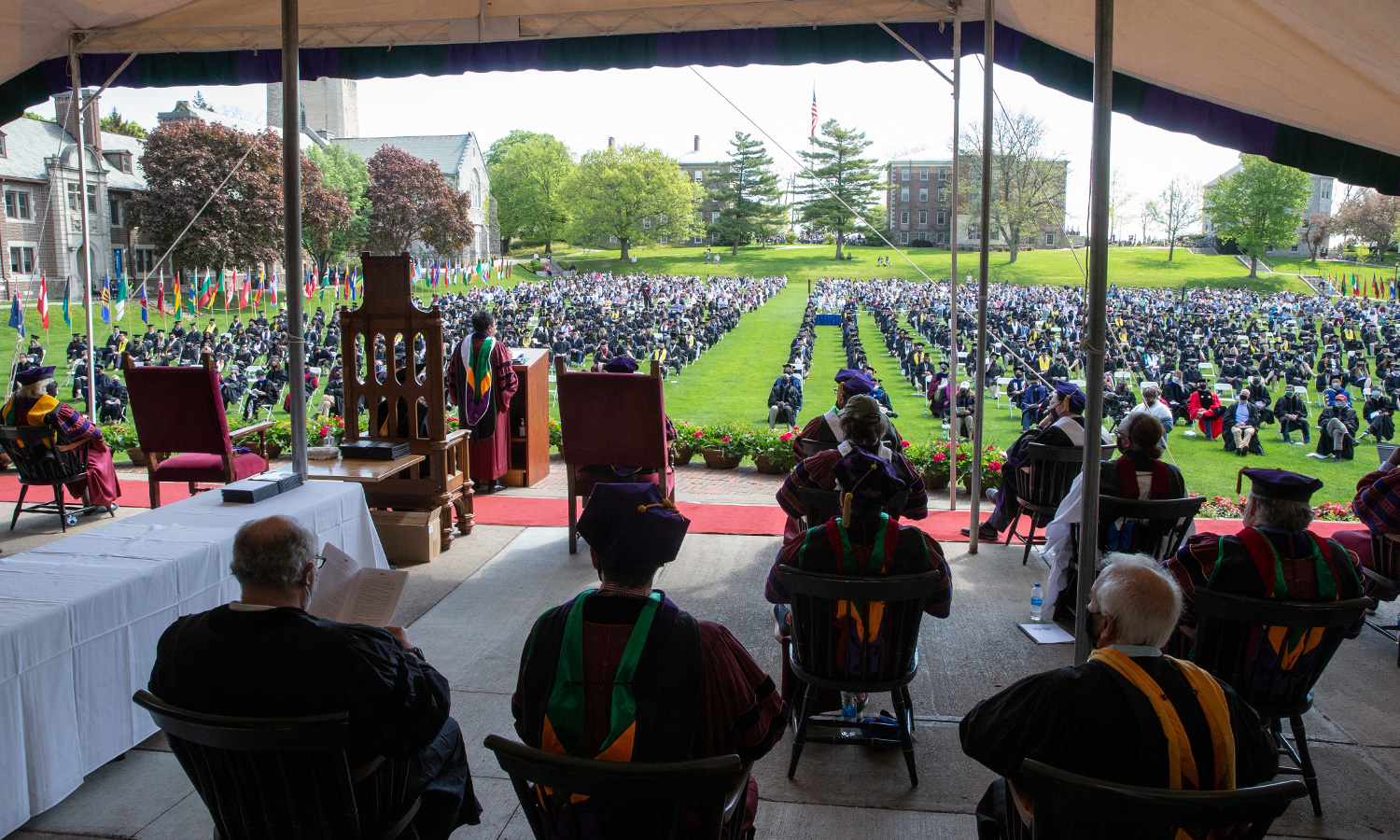 HWS Coordinate Heritage
History of the Colleges
Founded as two separate colleges, Hobart for men in 1822 and William Smith for women in 1908, Hobart and William Smith Colleges preserve their own identities while benefitting from a shared campus, faculty, administration and curriculum. Welcoming students of all gender identities, the Colleges provide a truly unique experience and a 21st century construct to address difference and understand commonalities.
Hobart College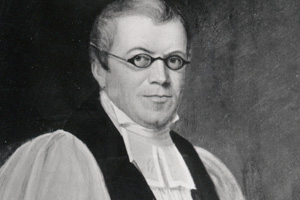 John Henry Hobart, bishop of the Episcopal Diocese of New York, visited Geneva in 1818 deeming it the perfect place to build what he called an "outpost for civilized and learned behavior." He founded Geneva College, and its first building, Geneva Hall, was completed in 1822. Geneva College was renamed after its founder in 1852. Among the College's most notable alums is Dr. Elizabeth Blackwell. Blackwell was admitted to Geneva Medical College (the medical college that was affiliated with Hobart College) in 1847 by a student vote and graduated in 1849 as the first woman doctor in the nation.
William Smith College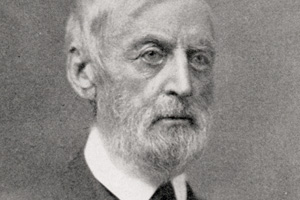 A philanthropist, nurseryman and women's rights activist, in 1906 William Smith formalized his intention of founding a nondenominational, liberal arts institution dedicated to educating women broadly. Two years later, William Smith School for Women enrolled its first class of 18 under a coordinate arrangement with Hobart College. The coordinate system allowed Hobart students and William Smith students to share some facilities, faculty and administration although classes were not initially coeducational. Through the establishment of advanced departments in biology, psychology and sociology, William Smith's gift also enriched the education of Hobart students.
Hobart and William Smith Colleges
The two colleges combined gradually. In 1922, the first joint commencement was held, though baccalaureate services remained separate until 1942. By then, coeducational classes had become the norm, and the curriculum centered on the idea of an across-the-board education, encouraging students and faculty to consider their studies from several points of view.
In 1943, during the administration of President John Milton Potter, William Smith College was elevated from its original status as a department of Hobart College to that of an independent college, on equal footing with Hobart.Today, HWS is a coeducational campus. Hobart and William Smith students maintain their own deans, athletic departments and student governments. Each college celebrates its history through a series of time-honored traditions beginning when each student matriculates and lasting through graduation. The Colleges celebrate their position as one of the few remaining coordinate systems in the nation, providing students a truly unique experience and a 21st century construct to interrogate gender and difference.
Hobart Resources
William Smith Resources
Coordinate Traditions
MATRICULATION EXERCISES
Upon arriving to campus for Orientation, students and their families are personally greeted by the president before moving to the Hobart and William Smith tent to sign their name in the matriculation book. On the eve of the first day of classes, new students are invited to attend matriculation ceremonies hosted by the Dean's Offices.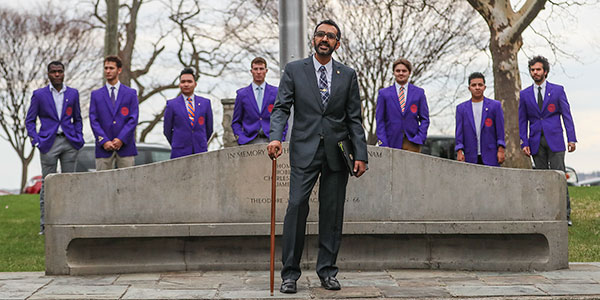 John Henry Hobart Day
Dating back to Hobart College's inception, this ceremony is marked by a roll call of all new students in which each student is called to receive a certificate of matriculation and touch an Oar that marks them as Hobart students.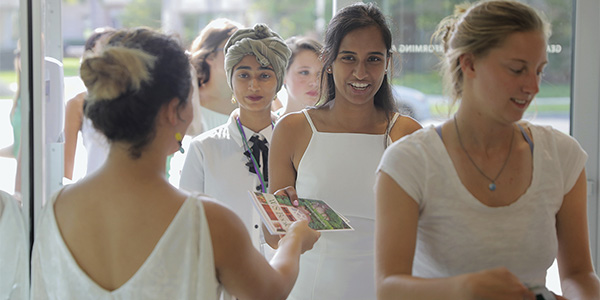 William Smith Dean's Welcome
One of the oldest traditions of William Smith College, new students are welcomed by the deans and current student leaders and celebrate their matriculation with the greater William Smith community.
ACADEMIC EXCELLENCE
The Hobart and William Smith Dean's Offices recognize the academic and social achievements of their students at celebratory events each spring semester.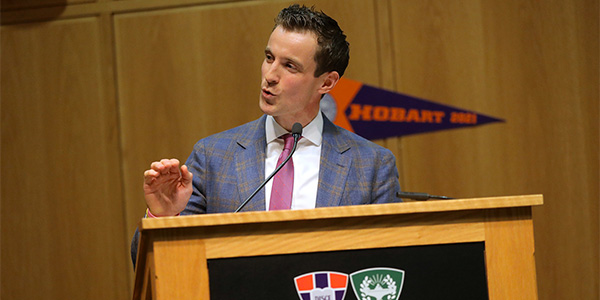 Benjamin Hale Dinner
Students and distinguished alumni come together to recognize the best of Hobart student achievements.
Celebrating Excellence Dinner
The academic achievements of William Smith students are recognized and new members of the Laurel Honor Society for outstanding sophomores and juniors are inducted.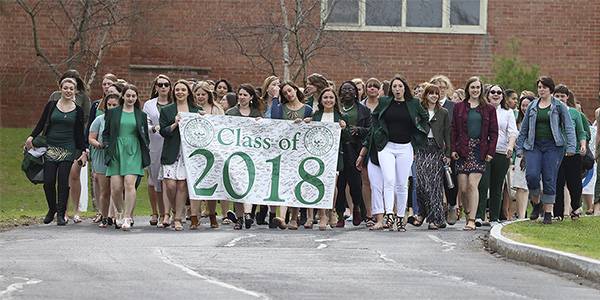 Moving Up Day
Students gather by class at the top of William Smith Hill and process down The Hill with the seniors carrying a laurel rope. The event culminates with the passing of the laurel from the seniors to the juniors and all students "Moving Up." Academic awards are given, new members of the Hai Timiai Honor Society are inducted and the Dean reflects on the year.
HONORING OUR HERITAGE
In honor of John Henry Hobart and William Smith, the community gathers each year to mark the founding of Hobart College and William Smith College.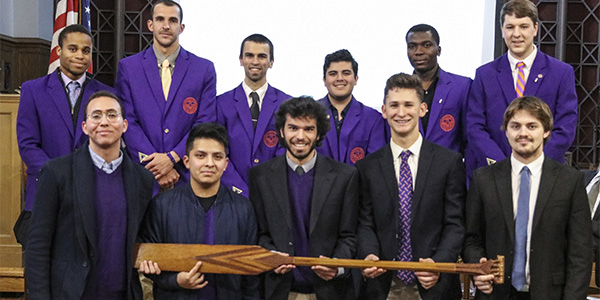 Charter Day
The campus community commemorates the founding of Hobart College and the day on which a provisional charter from the State Regents of New York officially brought the college into being. New inductees are welcomed to the Hobart honor societies and a distinguished alum is invited to speak.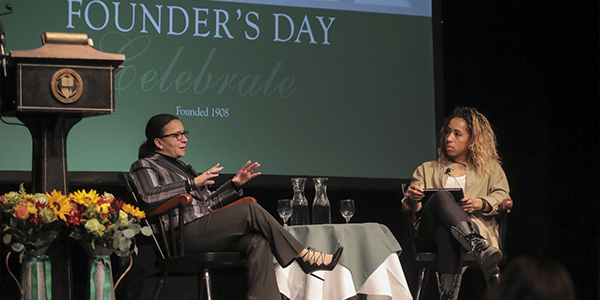 Founder's Day
Students, alumnae, administrators and faculty members gather to celebrate the establishment of the College and the achievements of its women. A notable William Smith alum addresses the community and engages in a public dialogue.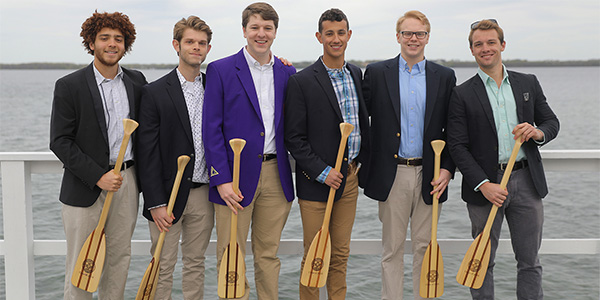 ALUMNI/AE WELCOME
Hosted by the Alumni and Alumnae Associations, soon-to-be graduates are officially welcomed into the alum community during graduation weekend.
Hobart Launch
Each member of the Hobart class is given an oar in celebration of his alma mater, its heritage and the promise of a reciprocal lifelong bond.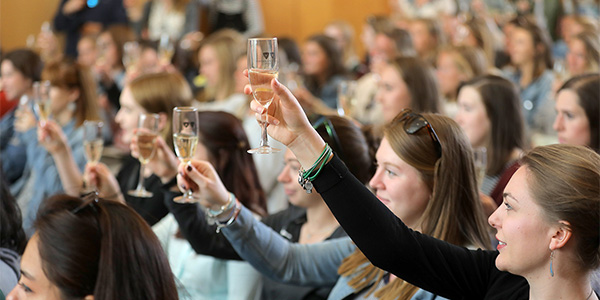 William Smith Welcome Toast
The William Smith seniors are toasted by the alumnae, plant a class pine tree and each member receives a pine tree charm in honor of the College's nurseryman founder.