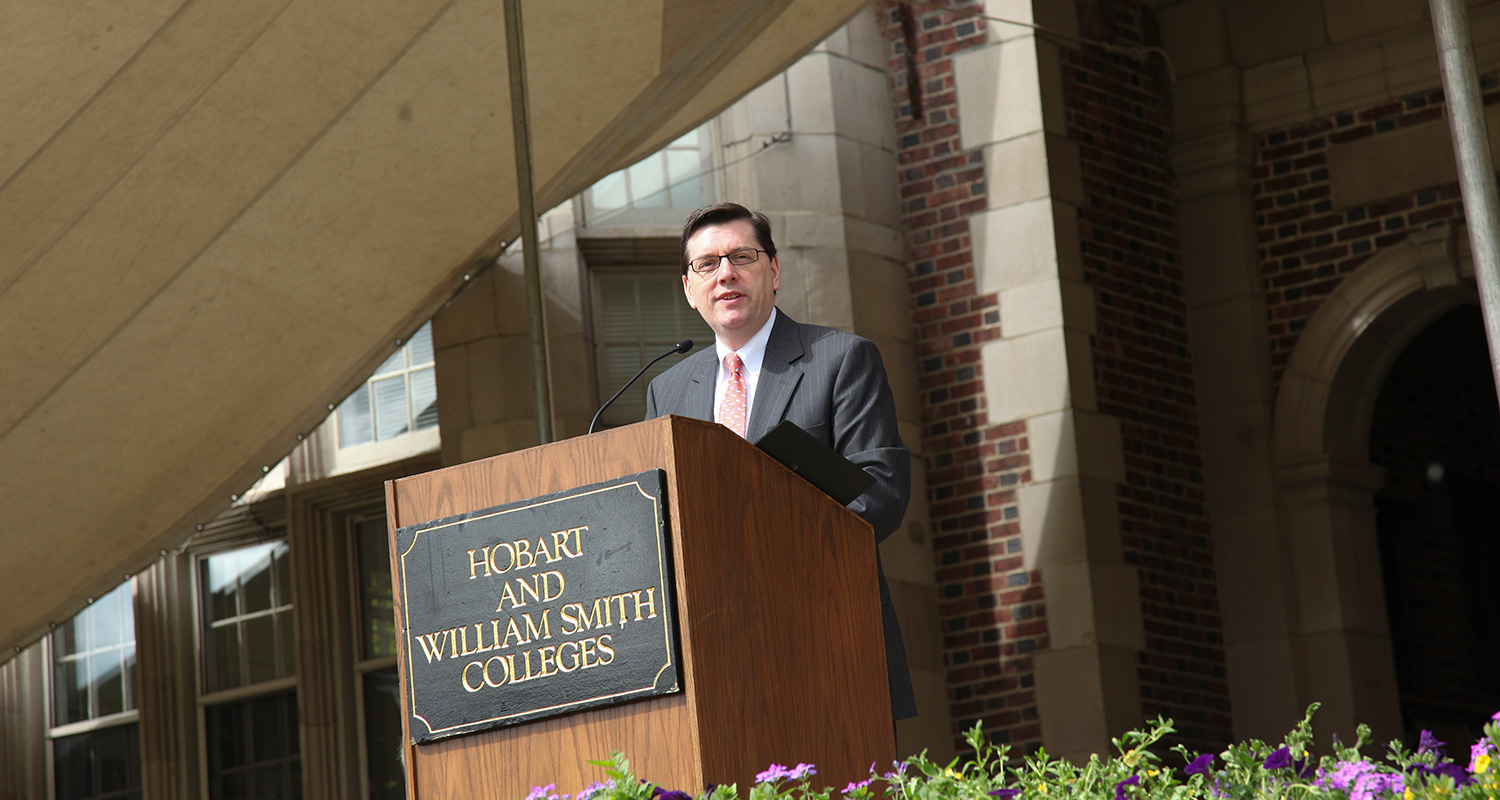 President
PRESIDENT MARK D. GEARAN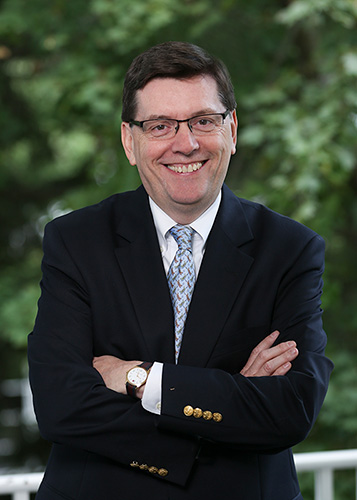 In July 2022, President Emeritus Mark D. Gearan L.H.D. '17, P'21 was named the 30th president of Hobart and the 19th of William Smith. Gearan previously was president of HWS from 1999-2017, during which time the Colleges' endowment doubled as he oversaw a capital campaign that raised $205 million to support facilities and annual giving, established 168 new scholarships, and completed 80 significant capital projects. During his first presidency, Gearan made substantial commitments to diversity and inclusion, propelled the Colleges' environmental efforts, and grew programming in career services, civic engagement, leadership, student services and study abroad.
After leaving Hobart and William Smith in 2017, Gearan served as President in Residence at the Harvard Graduate School of Education, and in 2018 was appointed Director of the Institute of Politics at the Harvard Kennedy School.
Gearan is known nationally for his work in higher education and national service, and recently served as Vice Chair of the National Commission on Military, National and Public Service created by the U.S. Congress. He is a past chair of the Board of Directors of both National Campus Compact and the Corporation for National and Community Service.
Gearan has served in a variety of roles in American politics and government including White House Communications Director, White House Deputy Chief of Staff, Vice Presidential Campaign Manager for Clinton/Gore '92 and Executive Director of the Democratic Governor's Association. In September 1995, President Bill Clinton appointed Gearan as the 14th Director of the Peace Corps where he oversaw the expansion of the Peace Corps program into South Africa, Jordan and Haiti as well as the establishment of the Crisis Corps, which sent former Peace Corps volunteers into crisis areas for six months or less to help during emergencies.
A cum laude graduate of Harvard College and Georgetown University Law Center, he holds 13 honorary degrees.
Gearan returns to Geneva with his wife, Mary Herlihy Gearan L.H.D. '17, who was active in the Geneva community during their previous service and has continued to serve on the Board of Happiness House, Finger Lakes Cerebral Palsy Association. At Harvard, she received the John R. Marquand Award recognizing excellence and dedication in the mentoring and guidance of Harvard undergraduates. The Gearans served as Interim Faculty Deans at Winthrop House, one of 12 undergraduate houses at Harvard. They have two daughters, Madeleine and Kathleen '21.