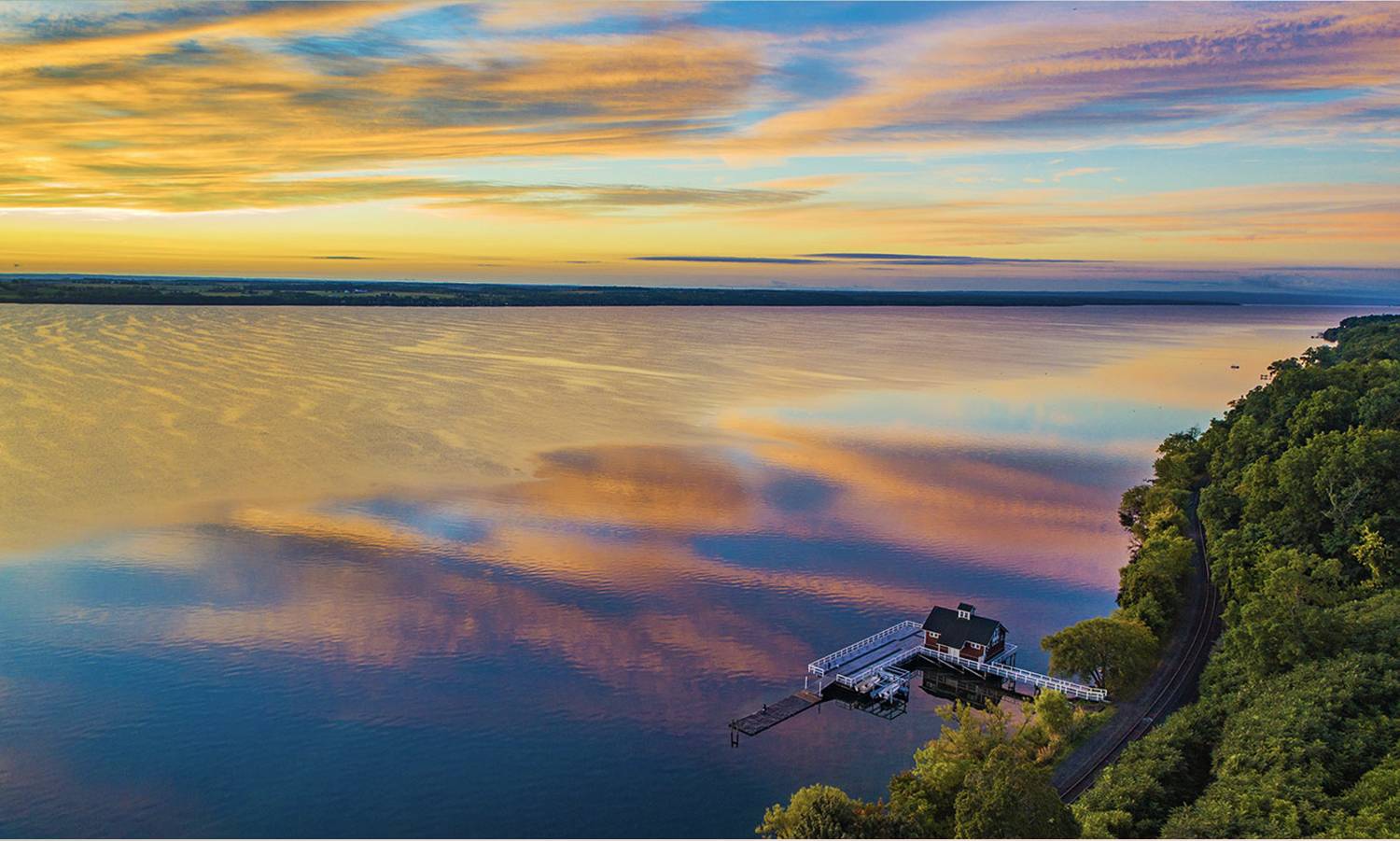 Michael Dobkowski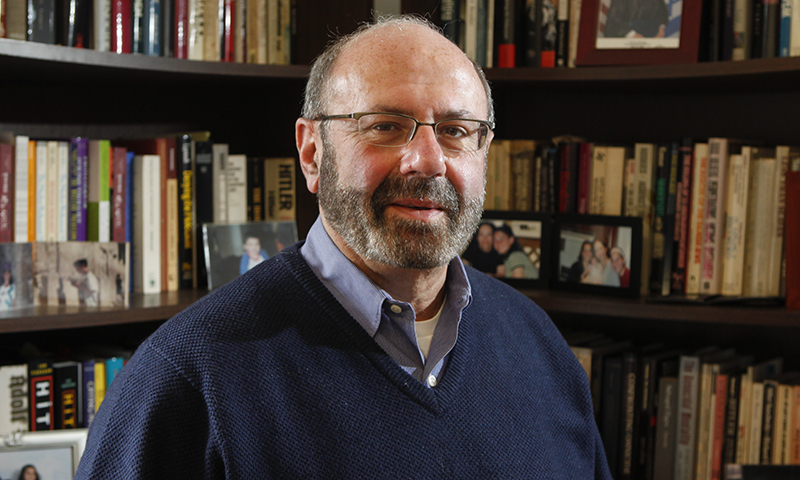 Michael N Dobkowski
Chair, Holocaust Studies
Professor of Religious Studies
Joined faculty in 1976
Ph.D., New York University
M.A., New York University
B.A., New York University
Download CV
Contact Information
Scholarly Interest
Main areas of interest include the American Jewish experience, Holocaust Studies, religion and violence, terrorism, and anti-Semitism.
Teaching Experience
Since 1976 I have taught at the Colleges. I have also been a visiting professor at the University of Rochester and Nazareth College and an instructor at The Melton School of Adult Jewish Education.
Courses Taught
Judaic Studies Courses:
REL 270 Modern Jewish History
REL 271 The Holocaust
REL 272 The Sociology of the American Jew
REL 273 Foundations of Jewish Thought
REL 274 Zionism, Israel and the Middle East Conflict
REL 276 History of East European Jewry
REL 278 Jewish Life and Thought in Modern Times
REL 279 Torah and Testament
REL 370 Jewish Mysticism and Hasidism
REL 371 Literary and Theological Responses to the Holocaust
Publications
Publications—Books:
• Honoring the Promise: Jewish Senior Life, 1998-2010. Rochester, New York: Jewish Home Foundation, 2010
• Co-author with Peter Beckman, Steven Lee and Paul Crumlish of Nuclear Weapons, Nuclear States and Terrorism. Cornwall-on Hudson: Sloan Publishing, 2007.
•Co-editor and author with Isidor Wallimann of On the Edge of Scarcity, Syracuse, New York: Syracuse University Press, 2002
•Co-author with Peter Beckman, Steven Lee and Paul Crumlish of The Nuclear Predicament: Nuclear Weapons in the Twenty-First Century. New York: Prentice Hall, 2000.
•Co-editor and author with Isidor Wallimann of The Coming Age of Scarcity. Syracuse, New York: Syracuse University Press, 1998.
•Co-author with Barbara Lovenheim of A Family Among Families: A History of the Jewish Home of Rochester. Rochester, New York: Jewish Home Foundation, 1998.
•Co-editor with Louis Kriesberg and Isidor Wallimann of the JAI Press Research Annual, Research in Social Movements, Conflicts and Change. Vol. 15, 1993; Vol. 16, 1994; Vol. 17, 1995; Vol 18, 1995; Vol 19, 1996; Vol 20, 1997. Vol. 21, 1998.
•Co-editor and author with Isidor Wallimann of Genocide In Our Time. Ann Arbor, MI: Pierian Press, 1992.
•Co-editor with Isidor Wallimann of the JAI Press Research Annual, Research in Inequality and Social Conflict. Vol 1, 1989; Vol. 2, 1992.
•Co-editor with Isidor Wallimann of Radical Perspectives on the Rise of Fascism in Germany, 1919 to 1945. New York: Monthly Review Press, 1989.
•Co-author with Peter Beckman, Steven Lee, Paul Crumlish and Larry Campbell of The Nuclear Predicament: An Introduction. New York: Prentice Hall, 1988. Rev. Ed., 1991.
•With Isidor Wallimann, Genocide and the Modern Age: Etiology and Case Studies of Mass Death. Westport, Connecticut: Greenwood Press, 1987.
•Jewish American Voluntary Organizations. Westport, Connecticut: Greenwood Press, November, 1986.
•With Isidor Wallimann, Towards the Holocaust: The Social and Economic Collapse of the Weimar Republic. Westport, Connecticut: Greenwood Press, Summer, 1983.
•The Politics of Indifference: A Documentary History of Holocaust Victims in America. Washington, DC: University Press of America, 1982.
•The Tarnished Dream: The Basis of American Anti-Semitism. Westport, Connecticut: Greenwood Press, Summer, 1979.
Publications—Articles and Chapters:
• "Living For: Holocaust Survivors and Their Adult Children Encounter Death and Mortality." pp. 61-76, (see also pp. 41-42 and 121-122 for additional contributions) Facing Death: Confronting Mortality in the Holocaust and Ourselves, ed. By Sarah K. Pinnock; University of Washington Press, Seattle, 2017
• "Islamophobia and Anti-Semitism: Shared Prejudice or Singular Social Pathologies," Crosscurrents (September, 2015), pp. 321-333
• "The Architecture of the Hebrew Bible—Tanakh: A Timeless Text", pp. 1-10 Sacred Texts & Human Contexts, ed. by Nathan Kollar & Muhammad Shafiq; Nazareth College Press, 2014
• "A Time for War and a Time for Peace: Teaching Religion and Violence in the Jewish Traditions. pp. 47-73 Teaching Religion and Violence, ed. by Brian K. Pennington; Oxford Press, 2012
• "American Anti-Semitism: The Myth and Reality of American Expectionalism," Why is America Different?, By Steven T. Katz; Lanham: University Press of America, 2010
•"Service-Learning and Engagement in the Teaching of Genocide and the Holocaust" Service Learning and the Liberal Arts, ed. by Craig Rimmerman; Lanham: Lexington Books, 2009.
•With Richard Salter, "Teaching the Unteachable: Cassandra's Paradox," Religious Studies News, (Fall, 2006).
•"Forgiveness and Repentance in Judaism after the Shoah," Ultimate Reality and Meaning, Vol. 27, no. 2 (June 2004), pp. 94-107.
•"Overcoming Deprivation, Hunger and Poverty," The Future of Peace in the Twenty-First Century, ed. by Nicholas N. Kittrie, H.E. Rodrigo Carazo, and H.E. James R. Mancham. Durham, N.C.: Carolina Academia Press, 2003, pp. 322-330.
•"A Deafening Silence: A Reconsideration of Christianity and the Holocaust,"
•"Historians, Politicians and Morality: America and the Holocaust," Dimensions, vol. 10, no. 1 (1996), pp. 29-33.
•"Anti-Semitism Today: Present Realities and Prospects," Frontiers of Jewish Thought, ed. by Steven T. Katz; Washington, DC, B'nai B'rith Books, 1992, pp. 235-56.
•Articles on Anti-Semitism, AIPAC, Agudah Movement, Biltmore Conference, Jewish Defense League and Jewish Publication Society in Jack Fischel, Sanford Pinsker, eds., The Encyclopedia of Jewish-American History and Culture. New York: Garland Publishing, 1992.
•"A Historical Survey of Anti-Semitism in American Prior to World War II, "Persistent Prejudice, ed. by Herbert Hirsch and Jack D. Spiro, Fairfax, Virginia: George Mason University Press, 1988.
•"Judaism and Marxism: On the Necessity of Dialogue," Approaches to Modern Judaism, ed. By Marc Lee Raphael; Chico, California: Scholars Press, 1983, pp. 31-62
•"American Antisemitism and American Historians: A Critique," Patterns of Prejudice, vol. 14, no.2 (April, 1980), pp. 33-43.
•"The Policies of Restrictionism: Anti-German Refugees Face A Cold World, "German and America: Essays on Problems of International Relations and Immigration, ed. By Hans L. Trefousse; New York: Brooklyn College Press, 1980, pp. 199-215.
•"A Short History of American Anti-Semitism," Keeping Posted, vol. 24, no. 5 (February, 1979). Pp. 3-8.
•"'The Fourth Reich' - - German-Jewish Religious Life in America Today," Judaism, vol. 27, no. 1 (Winter, 1978), pp.80-95.
•"The End of Confidence: The Patrician Anti-Semitism of John Jay Chapman and William Aster Chanler,' The Markman Review, vol. 7, (Fall, 1977), pp.14-17.
•"Nazi Germany's Outcasts," Keeping Posted, vol. 23, no. 2 (October, 1977), pp. 17-20.
•"American Anti-Semitism: A Reinterpretation," American Quarterly, vol. 29, no. 2 (Summer, 1977), pp. 166-181
•"The Anti-Semitic 'Imaging' of the Jew in America," Judaism, vol. 25, no. 3 (Summer, 1976), pp. 363-374.
•"A Bicentennial Assessment of the History, Contributions and Achievements of the American Cantorate," Journal of Jewish Music and Liturgy, vol. 1 (June,1976), pp. 8-21.
•"Populist Antisemitism in U.S. Literature," Patterns of Prejudice, vol. 10, no. 3 (May-June, 1976), pp. 19-27.
•"Where the New World Isn't New: Roots of U.S. Antisemitism," Patterns of Prejudice, vol. 9, no. 4 (July-August, 1975), pp. 21-30.
•"Acceptance or Rejection: The Image of the Jew in American Society," Studies in History and Society, vol. 5, no. 2 (Spring, 1974). Pp. 61-65.
•"The Jew in 19th Century French Literature: Shylock Up to Date," Patterns of Prejudice, vol. 8, no. 1 (January-February, 1975), pp. 17-23.
•1974-2006 – Book reviews appearing in the American Historical Review, Religious Studies Review, American Jewish Historical Quarterly, Journal of American History, International Migration Review, Journal of the Illinois State Historical Society, Western Pennsylvania Historical Magazine, The Filson Club History Quarterly, The Annals of the American Academy of Political And Social Science, Modern Judaism, New York History, Jewish Books in Review, Jewish Book World and Shofar.
•A frequent contributor of opinion editorials for local and national newspapers. Such as: The Rochester Democrat and Chronicle, The Albany Times Union and The New York Times.
Works In Progress:
•"Covered Mirrors," A Holocaust era novel.
PROFESSIONAL AFFILIATIONS
American Academy of Religion, Association of Jewish Studies, Weinstein Holocaust and Genocide Symposium, Wroxton, England.
PERSONAL STATEMENT
I am a child of Holocaust survivors. Both of my parents and my stepfather were Polish survivors. Their experiences during the Shoah and how they lived their lives afterward in many ways formed the matrix of my identity. From my first vague memories of being a child in post- war Germany and refugee child in our new home in America, I knew that there was something special, precious, and different about their lives. That difference, I later came to understand, had something to do with being part of a decimated generation of European Jews—surviving victims who had nearly died. Almost all of my memories of childhood are related to that experience. The past was everywhere as I was growing up, creating memory tracks that often seemed to lead to no easy explanation or conclusion. These were secret realities that lay behind the everyday occurrences in my home. The spoken and the unspoken, the hushed conversations, the spontaneous tears, the Yahrzeit commemorations for people I had never met, the photograph that allowed me to imagine grandparents, but not to play or talk to them, this was the "stuff" of my youth.
"Warning: Images of the dying and the dead may be disturbing. Please handle with the appropriate physical and emotional care. You are about to enter into the study of a subject matter that may challenge your assumptions about human nature, the capacity for human evil and your own vulnerability to these same tendencies. Enter at your own risk."
I often think that I should include a warning like this on the syllabus of every course I teach about Genocide and the Holocaust. I don't, but I do worry about the motivations of the students who take these courses and I constantly ask myself why do we do this work and why do we expose students to these "disturbing" images and issues? How can we be sure these topics open up deep levels of reflection and ethical concern? To put it another way, how does one teach about a phenomenon which seems to defy both language and conventional historical explanations? How does one responsibly convey the horrors of the Shoah without becoming overwhelmed and numbed by it oneself? How does one deal with the inevitable tensions between the need to be reasoned and analytical and the equally strong urge to be passionate and emotional and personally engaged? Our professional voice says be distant and objective and quiet; our human and vulnerable voice says teach in a constant scream. All of these challenges revolve around two especially important and difficult questions which ask how the Holocaust can be taught so that it can be integrated into the consciousness of our students and, relatedly, now that the external facts of the Holocaust have been mostly established, how do we keep the Holocaust from being relegated to history, to memories that can be forgotten or simply ignored?
In my depressed moments I worry that this teaching is a sisyphusian enterprise doomed never to reach its goal. But in my more hopeful moments, I realize that the past stands still, but the present continues to move and every generation must find a way to discover and engage that history for itself. Martin Buber once wrote that all good teaching is pointing. Our job is to help point our students to that self-discovery. For all its apparent structure and closure, the Holocaust has not ended: not for the dwindling number of survivors, not for the perpetrators and certainly not for us as we seek to understand it.
Why do we teach and write about these subjects? We do so, I believe, because as teachers and students we want to find ways of integrating the meaning and implications of the Shoah into consciousness and conscience. One can learn about an event by consuming and assimilating the factual data—but this is not sufficient because learning does not necessarily indicate understanding. The latter is the result of integration and some level of engagement. By integration I mean the subject matter has been somehow successfully absorbed by the students into their moral and intellectual world so that it informs how they will now view that world without being numbed in the process. In the best case, this integration will lead to engagement, the action of resisting anything which reflects a genocidal process. There seems to be one overwhelming reason to force ourselves and our students to confront so much pain and suffering and that is to make us more deeply aware of our mortality and vulnerability and the humanizing effects that may have, on the one hand, and resistance to the conditions and processes that are involved in the decisions to destroy a people, on the other. We are constantly engaged in the struggle between memory and forgetting. But memory is not inert and lifeless, rather it is filled with hopes and fears, dreams and disappointments, life affirmation and experiences of death and dying, the stuff that makes up our essential being. We need to continue to find ways of opening our minds to these memories, personal and collective, even if they are painful, especially if they are painful.
I have tried to bring this perspective to my community work and to my commitment to adult Jewish education. In Rochester where I live, I have been an active teacher and leader. I have served on (for over 25 years) and have chaired the Jewish Community Federations Committee for Holocaust Awareness and Information (CHAI). I have also been a board member, officer and president of the local Jewish day school, a founder and vice president of Ora Academy, a Jewish high school for girls, and a very active adult education teacher in the community. I have recently been appointed to the Farash Foundation's Institute for Jewish Learning, an exciting opportunity to have a voice in helping transform Jewish identity and literacy in the Rochester area and beyond. This Institute will be spearheading new initiatives and disbursing significant resources to this endeavor.
SERVICE PROJECTS
The March: Bearing Witness to Hope Student Leadership Trip
For more information please visit: https://hws.oudeve.com/centers/spiritual-engagement/jewish-life/march.aspx 
This trip offers participants a unique and memorable experience focusing on important landmarks and historical sites central to understanding the Nazi period and World War II, culminating in the Holocaust. Beginning in Berlin, the program works its way through the complex history of this remarkable city, highlighting WWI, The Weimar Republic, the Nazi era, Jewish life in the city before, during and after the Holocaust, and ending with the Cold War and its aftermath. The group then moves to Poland visiting monuments and memorials that commemorate the once thriving Jewish cultural centers in Warsaw, Krakow, Lublin and Lodz that were destroyed during WW II. They walk through the death camps of Treblinka, Majdanek and Auschwitz-Birkenau where life ended for millions, as well as visit historic locations marking acts of resistance and rescue. The group also has the opportunity to visit important new museums in Berlin and Warsaw, "taste" a bit of local culture and color and see how Germany and Poland are attempting to come to terms with their pasts.