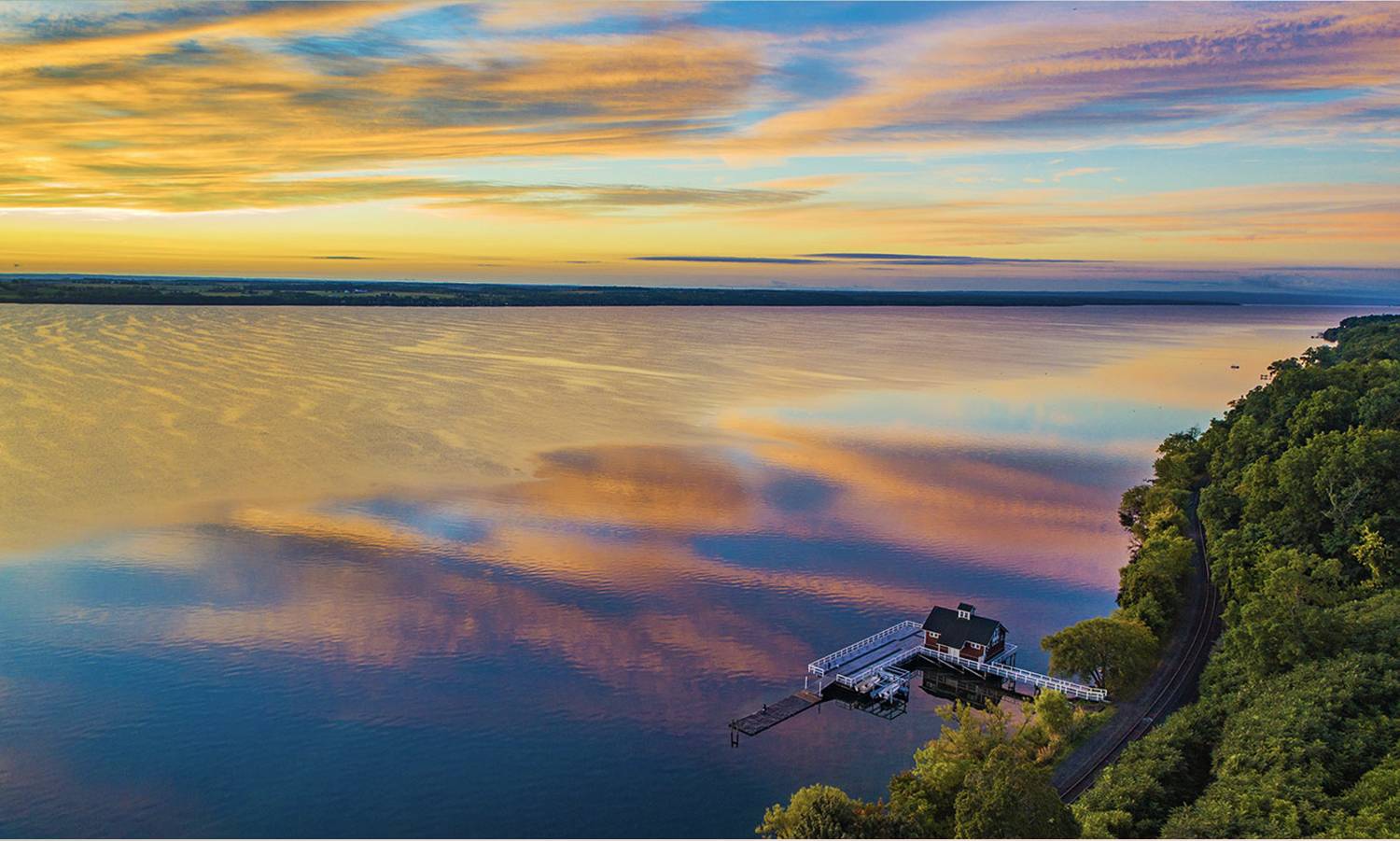 David Ost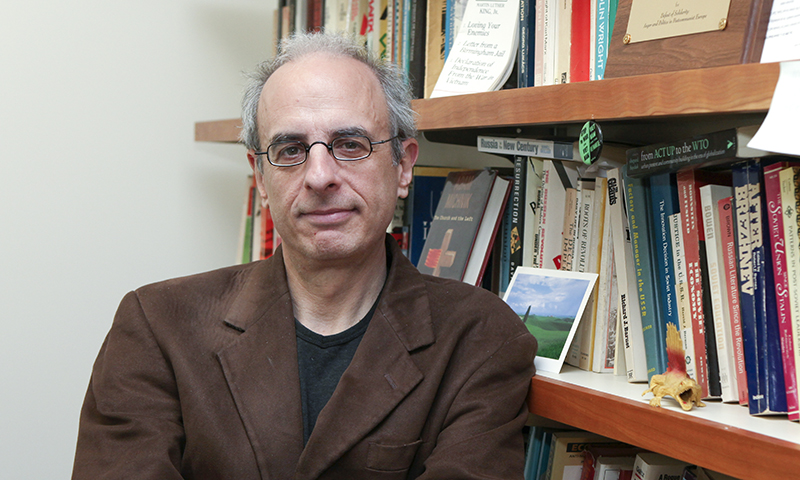 David Ost
Professor of Politics
Joined faculty in 1986
Ph.D., University of Wisconsin, Madison, 1986
B.A., SUNY Stony Brook, 1976
Download CV
Contact Information
Scholarly Interest
Political Transformations of Eastern Europe (particularly Poland)
Fascism, Class, Workers, and the New Radical Right
Comparative labor and democracy
Evolution of Radical Thought
Globalization and political economy
Research
New 2020-2021 research project: "Workers, the Fascist Allure, and the Transformation of the Left," pursued at the Institute for Advanced Studies, Princeton, 2020-2021. Very short description: Understanding fascism's enduring appeal to "dominant-essence" (intersectionally-privileged) workers calls for a new theorization of the left (continual clash between nationalism and internationalism), the right (fascism's innovation melding conservatism and populism), and the nexus of class and culture (with culture regularly deployed to push class gains).
Courses Taught
Fascism and Right-Wing Populism: Radical Right Politics Then and Now
Russia/China Unraveled
Immigration and Diversity in Europe
What is Socialism?
Protests, Movements, and Unions
The Mystery of Eastern Europe
Racisms, Class, and Conflict
Europe East and West
Europe and America
Radical Politics from Karl Marx to Donald Trump
Publications
SELECTED RECENT PUBLICATIONS:
"REN PILL Politics in Poland," in Current History, March 2022.
"Why (Which) Workers Often Oppose (Which) Democracy?" in Angela B. Cornell and Mark Barenberg, eds., The Cambridge Handbook of Labor and Democracy (Cambridge: Cambridge University Press, 2022).
"Rejecting Lenin for the Left," in Alla Ivanchikova and Robert Maclean, eds., Leninism's Revolutionary Afterlives (Albany: SUNY Press, 2022).
"The Trap at the Poland-Belarus Border," in The Nation, November 18, 2021; https://www.thenation.com/article/world/poland-belarus-immigration/.
"Down With 1989! The Peculiar Right-Wing Backlash Against 1968 in Poland," East European Politics and Societies, 33:4, November 2019, doi.org/10.1177/088832541985714.
"'I Didn't Sit in Jail Eight and a Half Years to Build Capitalism': An Obituary/ Appreciation of Karol Modzelewski," Jacobin Magazine, May 19, 2019; https://jacobinmag.com/2019/05/karol-modzelewski-poland-solidarity-democratic-socialism 
 "The Endless Innovations of the Semi-Periphery and the Peculiar Power of Eastern Europe," in Dijana Jelača, Danijela Lugarić, & John F. Bailyn, eds., The Future of (Post) Socialism (Albany: SUNY Press, 2019).
 "The Attack on Democracy in Poland and the Response of the Left," in The Nation, July 19, 2018; https://www.thenation.com/article/archive/attack-democracy-poland-response-left/
"The Surprising Right-Wing Relevance of the Russian Revolution: Bolshevism and Today's Populist Right," in Constellations, 24, December 2017, 516-527; Polish translation in Krytyka Polityczna, November 2017, at http://krytykapolityczna.pl/swiat/kto-dzis-ma-odwage-lenina-i-dlaczego-wlasnie-prawica/.
"A Discussion of Peter Krasztev and Jon Van Til's The Hungarian Patient: Social Opposition to an Illiberal Democracy," in Perspectives on Politics15:2, June 2017.
"Thoughts on the Hungarian and Polish New Right in Power," in Public Seminar (online journal, available at: http://www.publicseminar.org/2016/09/thoughts-on-the-hungarian-and-polish-new-right-in-power/#.V_PHPvkrKM8).
"Regime Change in Poland, Carried Out from Within," in The Nation, 1-8-16 http://www.thenation.com/article/regime-change-in-poland-carried-out-from-within/
"Class After Communism," special edited issue of East European Politics and Societies, Fall, 2015.
"The Peculiarities of Communism and the Emergence of Weak Unions in Poland," in T. Caraway, M. Cook, and S. Crowley, Working Through the Past: Labor and Authoritarian Legacies in Comparative Perspective (Cornell University Press, 2015).
"The Promises and Limits of Anti-Politics: Solidarity's Democracy and Its Successors," in Filo-Sofija (Poznan), Vol.15, No.29, 2015; http://www.filo-sofija.pl/index.php/czasopismo/article/view/826/803
"Class and Social Order: Political Consequences of the Move from Class to Culture," in V. Goddard and S. Narotzky, eds., Industry and Work in Contemporary Capitalism: Global Models, Local Lives (Routledge, 2015).
"Does Neoliberalism Marginalize Labor or Reincorporate It – and Is There a Difference?", in Comparative Politics, April 2014.
"Journalism and Revolution: Review Essay on Ryszard Kapuscinski," in Dissent, Winter 2013.
"'Illusory Corporatism' Ten Years Later: Has an East European Anomaly Become the Norm?", in Warsaw Forum of Economic Sociology, no.2, 2011.
PERSONAL STATEMENT
I am the Joseph DiGangi Professor of Political Science and a frequent visiting professor in eastern Europe. Originally from New York City, with Ph.D. from the University of Wisconsin at Madison, I have written widely on east European politics and society, with a focus on labor, democracy, political economy, capitalism and socialism. Books include Solidarity and the Politics of Anti-Politics (1990), Workers After Workers' States (2001), The Defeat of Solidarity: Anger and Politics in Postcommunist Europe (2005); and the special 2015 issue of East European Politics and Societies titled "Class After Communism." Articles have appeared in journals such as Politics and Society, Eastern European Politics and Society, Constellations, European Journal of Social Theory, Comparative Politics, Theory and Society, Perspectives on Politics, European Journal of Industrial Relations, The Nation, Dissent, Telos, and Tikkun. Serves on editorial boards of several scholarly journals in the U.S. and Poland. 2005 recipient from former Polish President Lech Walesa of special medal issued for the 25th Anniversary of Solidarity.